Clubs & Shared Interest Groups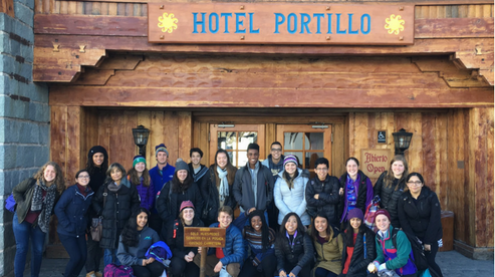 The Harvard Club of Chile
The Harvard Club of Chile welcomed Harvard College students spending the summer in Chile with DRCLAS programs at the Portillo Ski Resort for the fifth annual Portillo Ski Day for Harvard students. Lots of snow and smiles!
Harvard Clubs & Shared Interest Groups (SIGs) offer a wide range of opportunities for you to engage with alumni in your area and across the globe. With nearly 200 Harvard Clubs in more than 70 countries, you can connect with local Harvard alumni. If you are looking to connect with others around a shared identity, interest, profession, or student activity, you can check out the nearly 60 global SIGs offered to alumni like you.
Both Harvard Clubs and HAA SIGs offer social, cultural, and intellectual events, service opportunities, and ways to stay in touch. Get to know—and get involved with—a Club or SIG today by visiting our Harvard Clubs Directory and SIGs Directory.
Think you know what a Harvard Club looks like? Think again! Alumni-led and spread across six continents, each of our geographically-based alumni communities have their own local flavor. Many Harvard Clubs offer dues-free memberships, while others offer very reasonable dues with discounts and free memberships for recent graduates. Learn more about Harvard Clubs.
We know proximity is only one of many points of connection amongst alumni. Just like the student organizations you may have engaged with back in the day, Harvard SIGs connect alumni from all over the globe based on shared interest, experience, culture, profession, or avocation. The best part? Most do not charge dues. Learn more about SIGs.