Harvard College Alumni

Gina Raimondo has been named Chief Marshal
Chief Marshal 2018
---
Selection as chief marshal of the alumni for Commencement is a special honor, and the Harvard Alumni Association continues to follow the tradition whereby the 25th Reunion Class elects one of its members to serve in this position. The chief marshal represents all of the alumni of the University, presides at a spread honoring the assembled dignitaries and guests, and leads the afternoon alumni procession.
In August, your class officers were contacted and asked to select a class nominating committee. The committee invited suggestions from the Class and screened candidates based on the following criteria: success in one's career(s), vocation(s), and/or avocation(s); contribution to one's community and the larger society; and service to the College. The following persons were recommended by the committee and approved by the Harvard Alumni Association Board of Directors as candidates for chief marshal. Each has consented to serve if elected.
See past winners of the role of chief marshal of the alumni for Commencement.
---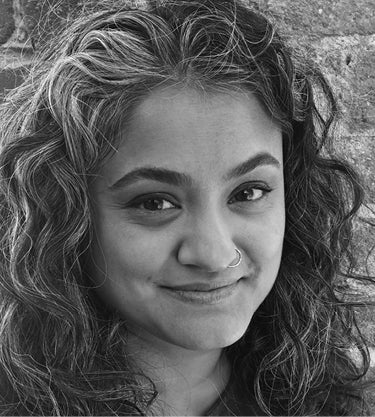 SUJATHA BALIGA
Vice President, Impact Justice; Director, Restorative Justice Project
House Affiliation: Dunster
Freshman Dorm: None
Harvard Degree(s): AB '93, special concentration in South Asian women and development
Harvard-Related Activities: Contact Counselor; Coordinator, Lyman Common Room (Women's Center); Gender Issues Coordinator, South Asian Association; Harvard Foundation for Intercultural and Race Relations; Undergraduate Fellow, Harvard Center for International Affairs; Bisexual, Gay, and Lesbian Students Association; Organizer, "Lift The Ban" graduation protest; Volunteer, Harvard Law School's Battered Women's Legal Advocacy Project; Assistant Editor, Let's Go: Europe. More recently, I was selected to give a "Re:'93" TED-Style talk at our 20th Reunion, and I've given talks at Harvard Law and Divinity Schools.
Achievements and Honors: Fellow, Pforzheimer Public Service Post-Graduation '93 (helped develop South Asian domestic violence hotlines); Urban Fellow, New York City '94; Toll Public Interest Scholar, University of Pennsylvania Law School '96–'99; Federal District Court Law Clerk to Honorable William K. Sessions III, Chair, U.S. Sentencing Commission '99–'00; Federal District Court Law Clerk to Honorable Martha Vázquez '01–'02; Member, New York and New Mexico Bar Associations; Fellow, Soros Justice '08; Daynard Distinguished Visiting Fellow, Northeastern Law School '10; Co-Founder, Crime Survivors for Safety and Justice '12; Women Inspiring Change Honoree, Harvard Law School '15; Fellow, Just Beginnings Collaborative '16–present (fellowship for public survivors of child sexual abuse); National Association of Community and Restorative Justice Leadership and Innovation Award '17; numerous speaking engagements and media coverage of my work including NPR's Talk of the Nation, the New York Times Magazine, the Today Show, keynoting Yale Law School's Rebellious Lawyering Conference and other conferences internationally. Received a JD from the University of Pennsylvania in 1999.
Other Activities: Each year, I make donations to eight of the nonprofits I've worked with in the past. I've served on boards of rape crisis centers and volunteered in domestic violence shelters. I am a co-founder of Crime Survivors for Safety and Justice, testify on proposed legislation impacting criminal and civil penalties for sexual assault and abuse, and support other directly impacted people to do the same. As a volunteer with the Liberation Prison Project, I've helped incarcerated Buddhists prepare for parole hearings. I teach a course at Berkeley Law School on restorative justice, and have been a consultant to the Office for Victims of Crime and Office on Violence Against Women. Locally, I'm called on to help resolve conflict and harm in my communities, whether it's holding healing circles in high schools after a student homicide or facilitating dialogues between crime survivors and those who've harmed them. On Monday nights, I teach meditation at the Gyuto Foundation (a Tibetan Buddhist monastery), and from time to time I offer forgiveness and restorative justice workshops inside prisons. But of all the things I've done since graduating, I'm most proud of marrying Jason Walsh and co-parenting a kindhearted, ebullient human named Sathya Baliga-Walsh with him.
Reflections on Harvard: I was genuinely surprised to have been nominated for this honor. I transferred to Harvard as a junior; during the two years I was your classmate, I spent more time unpacking my childhood traumas and organizing protests than I did studying or socializing. Perhaps, then, it's what I've worked toward since college that you've chosen to celebrate: conflict transformation in our broken, beautiful world.
After college, I worked in domestic violence shelters, on rape crisis hotlines, and with victims of trafficking. In 1996, I had the immeasurable good fortune of a private audience with His Holiness the Dalai Lama, who gave me advice about working to end oppression without anger as the motivating force. He also helped me forgive my father for the decade of sexual abuse I'd endured as a child. This set my career on an entirely different path—instead of becoming a prosecutor, I served as a public defender. I then found my way to the field of restorative justice, which, as a Buddhist, I think of as the law's "middle way." Today, I direct the Restorative Justice Project at Impact Justice, where we help communities across the country create programs that support those who've harmed to be directly accountable to their victims' self-identified needs. Our outcomes are far superior to criminalization. I've also been building a new survivor-led movement focused on safety and healing rather than punishment. My work takes me all over the world, where I get to learn from and advise people who are transcending unimaginable harm.
The success of my work turns on people telling me what they've been through and done to others; they do so because I share what I've been through and done, and because I do my best to listen with compassion. Harvard was where I began developing these capacities. I did so inartfully at first. My voice surely shook at our Take Back The Night march; I was unsure of myself as a Contact Counselor. But these experiences ignited my understanding that those with lived experience must come together, support one another, define the agenda, and lead.
I must also credit Harvard with supporting my ability to be open about my own healing journey. Whether I'm speaking to Supreme Court Justices from across South Asia, with people serving life sentences, or high school students, the person introducing me always mentions our alma mater by name. So when I ascend the podium as a child sexual abuse survivor proposing non-punitive public safety solutions, I'm taken slightly more seriously than I might otherwise be.
This is profoundly unjust, because there are countless survivors and people serving time without Harvard degrees who are far wiser and brighter than I. I'm therefore obligated, and honored, to leverage what Harvard continues to give me on behalf of all of us. I am deeply grateful that you have chosen to recognize me, and I hope that I continue to do you proud.
---
Justice, Supreme Court of California
House Affiliation: Winthrop
Freshman Dorm: Wigglesworth
Harvard Degree(s): AB '93 magna cum laude, government & political psychology
Harvard-Related Activities: Recent: Board of Overseers; Committee on the Social Sciences; Committee on Institutional Policy; Joint Committee on Alumni Affairs and Development; Visiting Committee, Graduate School of Design; Faculty Affiliate, Berkman-Klein Center on Internet and Society. In College: Harvard-Radcliffe Ballet Folklorico de Aztlán; Undergraduate Council; Phillips Brooks House CHANCE (high school tutoring); Harvard Foundation Academic Affairs Committee; Harvard-Radcliffe RAZA
Achievements and Honors: Leading the White House Domestic Policy Council's successful efforts to support bipartisan passage of the Don't Ask/Don't Tell repeal, Fair Sentencing Act, Food Safety Modernization Act, and Family Smoking Prevention and Tobacco Control Act during the first two years of the Obama administration. Leading California's expansion of access to justice for the state's seven million limited-English speakers and extending interpreter coverage to civil proceedings. Creating a partnership of architects, scholars, and the United Nations refugee agency to improve the design of refugee settlements and promote innovation in humanitarian assistance. Serving as co-chair of the Obama-Biden transition task force on immigration, borders, and refugees.
Other Activities: Serve on the boards of the William & Flora Hewlett Foundation, the American Law Institute, AI Now, and (as chair) the Center for Advanced Study in the Behavioral Sciences, and Stanford Seed. Member of St. Denis Catholic Church, Menlo Park, CA. Co-founded Learning Enterprises, a not-for-profit organization with two Harvard classmates to help students teach English in Europe, Asia, and Latin America.
Reflections on Harvard: I'm honored that I was even nominated to be on this ballot.
I was born in the northern Mexican city of Matamoros, about 100 meters from the muddy river dividing Mexico and the United States. Thirteen years later, my family immigrated to the United States and settled in a small border city in a rural part of Southern California. When I arrived at Harvard, I found opportunities beyond anything I could have imagined. The same is true for my wife, Lucy Koh, who came to Harvard for college and law school after growing up in Mississippi and Oklahoma, and for my younger brother, Maximo, who came for college and business school a few years later. Our lives were forever altered by the experience—from unexpected friendships and opportunities for public service to fiercely challenging ideas about ethics and integrity that still touch our lives today. For this I feel profound awareness of good fortune far beyond what I deserve.
Since college my professional passion has been consistent—to understand and do something meaningful about problems involving law, public policy, and education. I've been a bit eclectic, though, in how I've pursued this passion: through public service in the Obama and Clinton administrations, and more recently in the judiciary; teaching and research as a Stanford faculty member in law and political science, and director of the university's institute for international studies; and engagement with both fledgling and large non-profit organizations. I've found these different settings both energizing and humbling, because they tend to reveal what's possible and also what consistently eludes our grasp.
I'm sure many of you've been as surprised as I have by a great deal during these last 25 years. The world is still organized around borders (both real and imagined), and I still make my share of mistakes (certainly more real than imagined). I still love window seats on planes, science fiction, and dark chocolate. But if someone had told me in college that I was going to be a judge, I would have doubted it—probably as much as I would have doubted that I'd live to see a major presidential candidate publicly insisting that a judge lacked integrity because he was of Mexican origin. I would have also been pretty skeptical that I'd get used to e-books, that my ten-year-old son would so easily break my finger with a football pass, or that I'd ever see a Thai refugee camp. Nor could I have imagined how lucky I'd be to work on getting Don't Ask/Don't Tell repealed, reducing drug sentencing disparities, and enacting new legislation to protect food safety and kids from tobacco marketing—all in the administration of the country's first black president.
Most of all, I'm grateful for my wife and our kids—for their humanity and humor, and especially their patience. We'll see what the next quarter-century brings.
---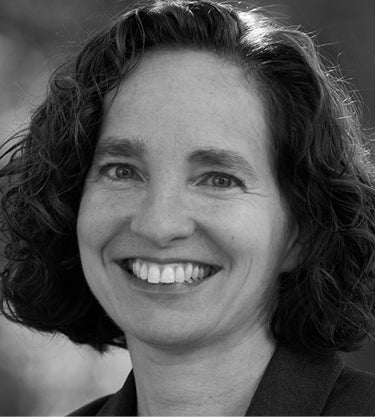 RISA L. GOLUBOFF
Dean of the School of Law, Arnold H. Leon Professor of Law, Professor of History, University of Virginia
House Affiliation: Lowell
Freshman Dorm: Hurlbut
Harvard Degree(s): AB '93 summa cum laude, history and sociology
Harvard-Related Activities: Teacher, CityStep; Co-director, Contact Peer Counseling; Founding Member, Women's Street Theater Project; Researcher/Writer, Let's Go: USA; Co-director, Harvard-Radcliffe Dance Company; Alternative Spring Break; Lighthouse Magazine
Achievements and Honors: Risa became the 12th, and the first female, dean of the University of Virginia School of Law in 2016. She is the author of The Lost Promise of Civil Rights (Harvard, 2007), which was supported by the William Nelson Cromwell Foundation and won the Order of the Coif Biennial Book Award and the J. Willard Hurst Prize. Her second book, Vagrant Nation: Police Power, Constitutional Change, and the Making of the 1960s (Oxford, 2016) was supported by the Guggenheim Foundation and the American Council of Learned Societies. It received the Littleton-Griswold Prize, the John Phillip Reid Book Award, the Lillian Smith Book Award, and the David J. Langum, Sr. Prize in American Historical Fiction, among other honors. Risa is also co-editor (with Myriam Gilles '93) of Civil Rights Stories (Foundation, 2008), and the author of numerous shorter works. Risa has been quoted or cited by the New York Times, TIME, The Atlantic and more. She has written for Slate and appeared on PBS documentaries and the popular radio podcast BackStory. Other honors include the Carl McFarland Prize, the University of Virginia's All-University Teaching Award, membership in the Raven Society, and serving as a Distinguished Lecturer for the Organization of American Historians. At UVA, she is also a professor of history, a senior fellow at the Miller Center, and a faculty affiliate at the Carter G. Woodson Institute for African-American and African Studies. Risa has served as a visiting professor at Columbia, Chicago, New York University, and Tel Aviv law schools, and the London School of Economics. Prior to joining the University of Virginia School of Law faculty in 2002, Risa clerked for Judge Guido Calabresi of the U.S. Court of Appeals for the Second Circuit and Justice Stephen Breyer of the U.S. Supreme Court. She served as a Fulbright Scholar to South Africa and won the Amy Biehl Fulbright Award, and received advanced degrees from Princeton (MA, PhD) and Yale (JD). At Harvard-Radcliffe: Captain Jonathan Fay Prize; John Temple Hoopes Prize; Phi Beta Kappa; History Department Prize; Oliver-Dabney Prize; Warren Center Undergraduate Scholar; Mark DeWolfe Howe Fund Scholar; Elliot & Mary Perkins Prize; New York City Government Scholar; Abramson Fellow; Lamont Public Service Fellow; John Harvard Scholar; Elizabeth Cary Agassiz Scholar; Harvard-Radcliffe National Scholar
Other Activities: Lead Advisor, Civil Rights Act of 1964 50th Anniversary Exhibition, Library of Congress; Member, Committee on Special Issues of National and State Importance, Virginia Bar Association; and service to and leadership roles in the American Society for Legal History, the Law and Society Association, Law & Social Inquiry, and Congregation Beth Israel.
Reflections on Harvard: I have spent the past several months leading the University of Virginia's response to August's white supremacist attacks on our campus and our town, Charlottesville, Virginia. This was not how I had planned to spend my fall. Who could ever plan for such an event? As both a civil rights historian and the dean of a law school, though, I could imagine nothing more important.
This endeavor has taxed me as a lawyer, as we sift through policies to identify how our law enforcement response can be more effective in the future. It has called on my knowledge of constitutional law, as we navigate a new First Amendment landscape, complicated by the interaction between freedom of speech and freedom from offense in one direction, and freedom of speech and the right to bear arms in another. I have summoned my historical expertise to understand how and why this newly brazen form of intolerance has exploded now and where it is headed. And I have relied on equal parts imagination, empathy, and diplomacy to help shape this moment as an opportunity for the university to continue addressing its own racial history and pursuing its ideals for a diverse and inclusive present and future.
At every turn, and in every part of our response, I have become acutely aware of how my Harvard education, my Harvard friends, and my Harvard experiences prepared me for this moment. At Harvard, I fell in love with American history, and especially the history of the South and the Civil Rights Movement. At Harvard, my professors taught me how to read, how to think, how to learn, and how to write. At Harvard, my friends introduced me to guerilla theater, liberation theology, Foucault, and the many strands of feminism. Harvard took me beyond campus for CityStep, to West Virginia on alternative spring break, to North and South Carolina to learn the history of civil rights and see grassroots organizing in action. At Harvard, I learned how to speak truth to power—indeed, I had never heard that phrase before college. Moreover, Harvard brought home to me the power I wielded, and continue to wield, by the very virtue of my association with it and the privileges it has offered.
I sometimes wonder what my college-age self would think of me today. No doubt, that younger self would be disappointed in some ways. I am far more conventional than I would have imagined. Happily married (to a fellow law professor) for almost 20 years, with two kids, a fish, a frog, a house, and a yard, I have somehow become the Establishment. But I also think (or perhaps I just hope) that my younger self would see a fair bit of continuity between then and now. In fact, finding myself in conversation with a new generation of student activists energized by August's events, I expressed to a colleague recently my chagrin that I am now "The Man." My colleague replied, "Exactly. If you are The Man, then oh, how the world has changed."
---
NPR National Security Correspondent; Author, Anonymous Sources and The Bullet
House Affiliation: Eliot
Freshman Dorm: Holworthy
Harvard Degree(s): AB '93 magna cum laude, government and Romance languages & literatures
Harvard-Related Activities: Moderator, Your Harvard series for Harvard Alumni Association; Fundraiser for 1993 Class Gift Committee; 1993 Class Reunion Committee; Alumni Admissions Interviewer; Eliot House Government Tutor
Achievements and Honors: Launching the spy beat for NPR, which means I report on the CIA, the National Security Agency, wars, terrorism and rising nuclear powers. Stories that don't fit on the radio, I write—for the Wall Street Journal, the Washington Post, the New York Times, The Atlantic, and Politico. Author of two novels, Anonymous Sources and The Bullet. Current challenge: trying to write fiction in Washington, D.C., in 2017—where you can't make up plot twists wilder than we're living through.
Other Activities: Two decades in public broadcasting, at the BBC, WGBH, and NPR. Adjunct professor, Georgetown University. Contributing Editor, The Atlantic. Wife. Super proud mom of two boys, 12 and 14.
Greatest Personal Rewards: Honestly, if you had told me the pinnacle of my Harvard years would be squatting in the basement of the Crimson, cheeks smeared with newsprint and armpits clammy with deadline-panic-induced sweat, I might have punched you. But you'd have been right.
Jerry Seinfeld talks about finding his tribe. A few years back an interviewer asked him, what's the best thing about winning an Emmy? Seinfeld's response: the moment when all the comedy writers mount the stage to collect their prize. "You see these gnome-like cretins, just kind of all misshapen," he said. "And I go, 'This is me. This is who I am. That's my group. That's my tribe.'" Exactly.
My greatest rewards, it goes without saying, are family and friends. But finding my tribe... this is not a blessing I count lightly. I arrived at Harvard thinking that being a reporter looked like a pretty good gig. Travel the world, interview intriguing people, get paid to write about it... What's not to like? The month after we graduated, I took a rookie reporter job at the Atlanta Journal-Constitution, determined to break stories and shake up the place. Intervening years brought some success—but also kids and challenges and detours. I walked away from the newsroom at one stage, to try to be a better mom and to try my hand at fiction. I did publish a couple of novels, spent a lot of wonderful time with my kids, and... never stopped missing journalism. Never stopped feeling it in my bones. So, last year, I went back. In March of 2016, a couple months after I'd arrived back at NPR, I had a moment. States were voting in primaries that day and election results were rolling in. The newsroom was humming: editors yelling and interns running copy and the printers smoking and live coverage underway in studio 31. I stepped into the mayhem and blinked back tears at the sheer relief of coming home.
After Trump won, my mother texted me: "The curtain is now opening on the performance you've been preparing for your entire career." Does it feel like that in Washington today? At risk of sounding like a pompous arse, yes, it does. Whatever your politics, being a journalist in Washington now is to live the glory days, to wake up hungry, to glimpse what Woodward and Bernstein must have felt as they unraveled Watergate.
We have a tradition at our house at dinner: clasp hands and share something you're thankful for. More than once this last year, my answer has been—I am grateful for the privilege of telling the stories of our generation. For the joy, on a good day, of knowing you're writing and broadcasting what will be the first draft of history. I got my first taste of that in the basement of the Crimson, sweating alongside other members of my tribe, fierce journalists who have also gone on to tell the stories of our generation. The Crimson taught us to write fast and to question authority without fear. We've been working to live up to that ever since.
---
Core Faculty and Founding Director, Culture Change and Social Justice Initiatives, Carr Center for Human Rights Policy, Harvard Kennedy School
House Affiliation: Quincy
Freshman Dorm: Wigglesworth
Harvard Degree(s): AB '93 cum laude, history and literature
Harvard-Related Activities: In college: First-Year Urban Program; Undergraduate Council; Phillips Brooks House Association; House and Neighborhood Development Program; Room 13; Big Brother/Big Sister Program; Men's Basketball and Track and Field; Senior Class Committee. Since college: Secretary, Harvard and Radcliffe Class of 1993; Member, 5th, 10th, 15th, 20th, and 25th Reunion Program Committees; Co-Chair, 10th Reunion Program Committee; Class Report Co-Editor, 5th and 25th Reunions; Board of Directors, Harvard Gender and Sexuality Caucus (2006–2016); Executive Committee, Harvard Alumni Association (2010–2016; Vice President for College Alumni Affairs, 2010–2013); Executive Committee, Association of Harvard College Class Secretaries and Treasurers (2001–2013; President, 2009–2011); Faculty Lecturer, HAA Speakers Bureau (2009–present); Resident Scholar, Quincy House (2010–present); Senior Resident Tutor, Quincy House (2005–2010); Resident Tutor, Quincy House (1999–2003); Board of Advisors, American Repertory Theater (2014–present); Advisory Board, Y2Y Harvard Square Homeless Shelter (2013–present); Director, PBHA Alternative Spring Break Church Rebuilding Program (1999–2012); Dean's Task Force on BGLTQ Student Life (2010–2011); Harvard LGBTQ Faculty and Staff Group (2006–present); Faculty Mentor, Mellon/Mays Minority Undergraduate Fellowship Program (2006–present); Appointed Director, Harvard Club of New York City (1998–2000); Alumni Interviewer, Harvard Club of New York City (1993–1998)
Achievements and Honors: Harvard Crimson's "15 Professors of the Year" (2017); HAA Award for Outstanding Alumni Service (2017); National Humanities Medal (2015, co-recipient for Clemente Course); HKS Award for Exceptional Leadership and Commitment to Diversity and Inclusion (2015); Stanley Paterson Professorship in American History, Boston Clemente Course in the Humanities (2014–present); TEDx Talk, "Rethinking Progress" (2015); Crisis, Community, and Civic Culture Project Grant, Mass Humanities (2014–2015); Codman Square Health Center Outstanding Community Service Award (2014); Artist-in-Residence for Playwriting, Orchard Project (2014); Kniep Lecture in the Humanities, "In Search of Empathy," Pacific University (2011); Phillips Brooks House Association Advocate Award (2010); Special Commendation for Outstanding LGBT Leadership, Cambridge City Council (2010); Youth, Sexuality, and Rights Research Grant, Ford Foundation (2010–2013); Nicholas Papadopoulos Lecture, "Stonewall's Children," Harvard University (2009); HKS Dean's Award for Distinction in Teaching (2008–2017); Founding Member, Barack Obama's National LGBT Leadership Council (2007–2008); Charles Warren Center Fellowship for Studies in American History (2007–2008); Humble Servant Award, National Coalition for Burned Churches and Community Empowerment (2007); Derek Bok Center Award for Teaching Excellence (2006–2017); Visiting Scholar, Center for the Study of the American South, UNC-Chapel Hill (2003–2005); John R. Marquand Award for Exceptional Advising and Counseling, Harvard College (2003); Aloian-Beal Award for Outstanding Contributions to House Life, Quincy House (2003); Thomas Temple Hoopes Prize for Outstanding Senior Thesis Advising, Harvard College (2002, 2009, 2016, 2017); Stephen Botein Prize for Excellence in Teaching in History and Literature (2000). I have also published five books with the New Press since 2003. I received my MA (1996), MPhil (1997), and PhD (2006) in history from Columbia University.
Other Activities: More than anything else, I have always tried to be of use—to the people I care about, the institutions I work for, the communities I live in. My Twitter profile (@DrTPM) says that I am a "scholar, writer, and activist teaching the next generation of change agents and history makers." This pretty much sums up what I do with my time: research, write, teach, and advocate for rights, equity, and justice. Beyond my day job as a Harvard faculty member, I serve on several boards, including, most recently, Free the Slaves, a human rights NGO that works to end modern slavery and human trafficking; lecture widely across the country and abroad; write articles and books on topics related to history, culture, politics, and social movements; consult with educational nonprofits like Facing History and Ourselves and secondary schools to develop civil and human rights-related curriculum; march, protest, and organize around issues of social justice; advise and volunteer for political campaigns at the local, state, and national levels, including the presidential campaigns of Barack Obama (2008) and Hillary Clinton (2016); work in collaboration with the American Repertory Theater as host and director of The A.R.T. of Human Rights and Resistance Mic! series; and teach American history in the Boston Clemente Course in the Humanities, a college-level humanities program for low-income adults in Dorchester, MA. I also spend as much time as possible with dear friends and family, including my husband, CJ, our dog, Jeter, my brother, Malcolm, my niece, Malia, and my parents—Coach Mac and Michelle—who are responsible for me being at Harvard in the first place.
Reflections on Harvard: First of all, I want to thank you for the incredible honor of being considered for Chief Marshal for our 25th Reunion. Your nomination moves me beyond words, in part, because as Class Secretary, I've had something of a front–row seat to our lives over the last generation. I appreciate how much we've grown, through successes and setbacks, and I also understand what we've lost, including some dear classmates, along the way. It is the honor of a lifetime—literally—to serve our Class and share our stories. '93 love!
When my parents drove their 1974 green (and rusty!) Chevy pick–up truck into Harvard Yard in the fall of 1989, I was filled with anxiety—the social anxiety that sometimes comes from being a blue–collar kid at a white–collar school; the intellectual anxiety that sometimes comes from being an athlete; and the personal anxiety that sometimes comes from being an only child and grandchild—the second kid in the history of your public high school to go to Harvard.
I will never forget my father's words right before he hopped into that truck and drove back to Albany: "Your mother and I have three things to say. First, you are going to fail, and that's okay. Second, there are opportunities here we can't even fathom, so try everything and try to have fun. And third, if you ever take any of this for granted, we will come back and pick you up and take you home." Coach Mac never did mince words.
As for so many of you, Harvard changed my life. I met the most diverse group of people I've ever known. I was blessed with some awesome roommates. I took some amazing classes with giants in their field—Professors Gates, Coles, Donald, Buell, Wilson, and so many others. I learned what it means to serve others. I lost a lot of basketball games and got hurt running track. I fell in love with research. I went to my first protests. I became more political. I met gay people who were "out." I became a "big brother" to a rambunctious 4-year-old named Malcolm, who is now raising my brilliant niece, Malia. When I think of all that has happened since our time here—personally, professionally, politically—Harvard's impact can't be overstated.
This place also helped to save my life. When I graduated and moved to New York City, I never intended to return, other than for Harvard-Yale games and reunions. But when I moved back in 1998 to become Malcolm's guardian and help raise him through high school, I was welcomed back to Hist and Lit and Quincy House—a good thing, too, since I had no money—and Harvard became my home again. After a fellowship in North Carolina, and a disappointing year on the job market after defending my PhD, I moved back one more time in 2005. And I've been here ever since. CJ and I even got married in the Quincy House courtyard in 2011. This place has taken care of me at nearly every stage of my adult life.
As a member of the Harvard faculty and Quincy community, I have done what I can to pay forward all that I've been given. This has involved the most rewarding teaching and advising experiences of my life. I've lectured in classrooms where I was once a student, and recently, I've had the honor to teach a few of our classmates' kids, which is a special treat. Over the years, my values have sometimes found me at odds with University policy—on living wages and workers' rights, on divestment from apartheid and fossil fuel companies, on ethnic studies and the return of ROTC, on the resistance to including gender identity in the University's non-discrimination policy and the refusal to become a "sanctuary campus." As a scholar and teacher who is also an activist, I have not always been in Harvard's good graces—or the nation's, for that matter—and sometimes this has led to a lonely and precarious existence. But I have always maintained that my work here, as in the world, is dedicated to the pursuit of veritas, even and especially when it seems most elusive or under attack. One of my colleagues recently referred to me as "Harvard's most loving critic." I suppose I am.
Turns out, my folks were right. I did fail, and it was fine. There are unfathomable opportunities here; I've tried many of them and had fun. And through it all, I've never taken Harvard for granted. Whenever I walk across campus—to go to the library or teach a class, to speak at a rally, or walk my dog with my husband—I am grateful for the fact that my folks never did come back and pick me up and take me home. After all, there's more work to do.
---
Deputy Director, Strategic Planning & Engagement, Bill & Melinda Gates Foundation
House Affiliation: Currier
Freshman Dorm: Matthews
Harvard Degree(s): AB '93 cum laude, government; MPA '00, JD '00
Harvard-Related Activities: Harvard Undergraduate Council; Varsity Football
Achievements and Honors: Member, U.S. Virgin Islands Bar Association
Other Activities: Board Member, Developing Minds Foundation
Reflections on Harvard: It is, of course, an honor to be considered for the role of Chief Marshal. Undoubtedly there are dozens and dozens of our classmates who would be well suited for, and likely more deserving of, the job.
Suffice it to say that I have received far more from Harvard and from many you—lifelong friendship, knowledge and wisdom, meaningful opportunity—than I will ever be able to give back. For this reason, and many others, I consider myself very fortunate. Perhaps this is why I've spent the time since graduation trying to do what I can to help and improve things for others who might not be as lucky as I have been; first in government and now in the non-profit arena (with a diversion in finance in between). For the past ten years, I've been deeply involved in two amazing organizations that are each committed to fostering equity and opportunity for people who have been traditionally marginalized and underserved.
While my "day job" at the Bill & Melinda Gates Foundation affords me a chance to contribute in a meaningful way to the efforts of the world's largest philanthropic organization, my service on the Board of the Developing Minds Foundation (DMF) is my passion. DMF builds schools and supports educational programs in areas unduly affected by violence and poverty. Since 2006, DMF has led initiatives to rehabilitate former child soldiers involved in the guerilla conflict in Colombia, build and support technology schools in Rio de Janeiro's violent favelas, and introduce literacy projects in the inner cities of the United States. The common thread that links DMF's work across a number of diverse communities is the belief that educational opportunity is fundamentally transformative and typically serves as a basis for improving communities and fostering happier, healthier, more financially stable, and productive lives. Those of us who have been fortunate enough to attend Harvard know this to be true.
I look forward to seeing many old friends and classmates in Cambridge next May.
---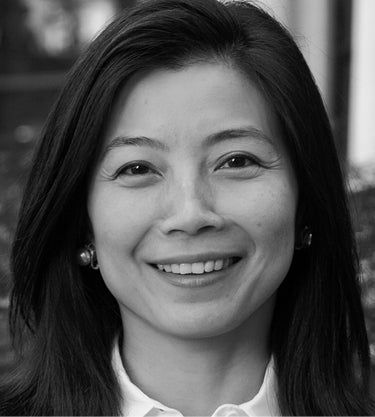 TRACY PUN PALANDJIAN
Co-Founder & Chief Executive Officer, Social Finance
House Affiliation: Eliot
Freshman Dorm: Weld
Harvard Degree(s): AB '93 magna cum laude, economics; MBA '97
Harvard-Related Activities: Current: Vice Chair, Harvard Board of Overseers; Member, Presidential Search Committee; Chair, Standing Committee on Schools, the College and Division of Continuing Education; Member, Standing Committee on the Humanities & Arts; Member, Corporation Committee on Finance; Member, Visiting Committees of Sociology Department, HBS, HKS and the Division of Continuing Education; Member, National Advisory Board for Public Service at Harvard College. While at Harvard: Harvard Student Agencies; Phillips Brooks House, Eliot House Grill
Achievements and Honors: Co-founder and CEO of Social Finance, a nonprofit organization leading the development of Pay for Success, a new public finance model to measurably improve the lives of the most vulnerable. Currently serves as vice chair of the U.S. Impact Investing Alliance and Vice Chair of the Global Steering Group on Impact Investing, organizations which aim to harness the power of the capital markets to address critical social and environmental challenges. NonProfit Times Top 50 (2017); Baker Scholar, Harvard Business School (1997); John Brookings Imrie Memorial Award for "joyous affirmation of life" (Eliot House Award, 1993).
Other Activities: Current board member and chair of Investment Committee of the Surdna Foundation, a 100-year-old family foundation focused on social and environmental justice. Current board member and former board chair of Facing History and Ourselves, a global education nonprofit dedicated to helping students make the connection between history and the moral choices they confront. Former board member of the Isabella Stewart Gardner Museum and Robert F. Kennedy Human Rights.
Reflections on Harvard: When I left my family and Hong Kong at age 14 to attend high school in the U.S., I would not have predicted that I would find my way to Harvard, or that I would stay, become an American, and make a life here.
Harvard was—and remains—central to my life. Shortly after arriving at Harvard, I lost my father (he was 48), and felt immensely supported by my roommates and the broader community. I lived in Eliot House with eight amazing women who are still my closest friends, met my husband in the Eliot House dining hall, and experienced deep personal and intellectual transformation. I took classes in economics and painting, ran the Eliot House Grill with my roommates (what were we thinking?!), and benefited from the kindness of many (teaching fellows, professors, staff at HIO and OCS, families of friends). As I assimilated, and laid roots which emanated from Harvard, I was increasingly drawn to this country and what it stands for.
At Harvard, I found the ideal environment to be creative and to wrestle with life's big questions (the "so what" of a great education, of meaningful work, of a fulfilled life). After graduating I followed a conventional path into management consulting. I muddled through many years, balancing work and raising three daughters. Nevertheless, the big questions I began to ponder at Harvard continued to plague me and eventually moved me in a new direction. In my final years (12) at Parthenon, I started and led the nonprofit practice, which worked to apply management consulting skills to philanthropy and the social sector. Then in 2011, I crossed the fence, from strategy advisor to social entrepreneur. The early days after founding Social Finance were lonely but I was driven to effect social change by bridging the worlds of finance, public policy, and civil society.
Seven years later, with a team of 45 now, I am encouraged by the progress we have made in building the new field of Pay for Success. Convening the private, public, and social sectors in uncommon, innovative partnerships, we have developed Social Impact Bonds to mobilize mainstream capital markets to address critical social issues: providing employment to men leaving prison, helping mothers in poverty achieve healthy births, healing families with opioid dependence, and supporting refugees with job training. Still in its early years, the model has been embraced across the ideological spectrum. This work has been by far the hardest yet most rewarding that I have ever done, and work in which I have found flow.
In the midst of the startup chaos, I was somehow elected to the Board of Overseers, allowing me to engage deeply with Harvard and give something back to the institution that transformed my life. I feel fortunate to serve in various capacities, at a time of great change at Harvard and in higher education.
I look forward to seeing everyone in May.
---
Governor of Rhode Island
House Affiliation: Quincy
Freshman Dorm: Stoughton
Harvard Degree(s): AB '93 magna cum laude, economics
Harvard-Related Activities: Harvard Crimson, Business Board, Rugby, Harvard Coop Student Board Member
Achievements and Honors: First female governor of Rhode Island; one of Fortune's "World's 50 Greatest Leaders," 2016; Yale Law School Lifetime Achievement Award, 2016; New England Council's New Englander of the Year Award, 2016; Fortune's Global Women Leaders Award, 2015; Yale Corporation Board Member, 2014 to present; one of MSNBC's "30 in 30" Women Candidates to Watch, 2014; one of The Atlantic's "Brave Thinkers," 2012; Biotechnology Innovation Organization's Governor of the Year, 2017; Brown University Alpert Medical School W. W. Keen Award, 2015; Credit Union National Association Desjardins Award for State Policymakers, 2014; National Federation of Municipal Analysts Industry Contribution Award, 2013; Concord Coalition's Economic Patriot Award, 2017; Institutional Investor Magazine Best Small Public Pension Fund, 2013; Northeast Women in Public Finance Freda Johnson Award, 2012; Aspen Institute Rodel Fellow, 2011; Rhodes Scholarship for study at Oxford University, 1993
Reflections on Harvard: Harvard set me on a path to public service, and gave me the tools I needed to truly make a difference. It really doesn't seem like too long ago that I moved into Stoughton and began to build what are now lifelong friendships. I will forever be grateful to Harvard for teaching me how to think critically, ask the right questions, and analyze the world in new and different ways. I also like to joke that my brief career at the Radcliffe Rugby Club was great training for politics—it taught me how to take a hit and get back up.
After college, I was fortunate enough to win a Rhodes Scholarship and studied for two years at Oxford University, where I earned a doctorate and (more importantly!) met my husband, Andy. When I returned to the U.S., I earned my law degree from Yale and then clerked for U.S. District Court Judge Kimba Wood. I served as a founding employee and senior vice president at Village Ventures, a venture capital firm, before going back home to Rhode Island to start my own firm, Point Judith Capital. Not long after, my daughter, Ceci, and later, my son, Tommy, were born.
Although I was enjoying my career in the private sector, I decided to answer a call to service. I was reading the newspaper at home in Providence one day when I came across an article about libraries and other important public services being curtailed due to state budget cuts. Armed with the lessons I had learned at Harvard and since, I decided to take action and run for public office. In November 2010, I was elected to serve as general treasurer of Rhode Island, receiving the largest number of votes of any statewide candidate on the ballot that year. In that post, I tackled the state's $7 billion unfunded pension liability and shepherded passage of the Rhode Island Retirement Security Act of 2011, which passed with overwhelming bipartisan support in both chambers of the General Assembly and has been hailed as national model.
The move gave our state a strong foundation from which we've been able to make investments for the future. For most of the year I ran for governor, in 2014, Rhode Island had one of the highest unemployment rates in the nation. I knew when I was elected, we had to get right to work. Today, we've created demand-driven job training programs in fields from cybersecurity to health care to construction. We've attracted new companies to Rhode Island, creating thousands of jobs since I took office and substantially lowering our unemployment rate. We've been lucky enough to recruit companies like GE Digital, Virgin Pulse (part of Sir Richard Branson's Virgin Group), and Cambridge Innovation Center. Virgin Pulse recently announced plans to relocate their headquarters to Rhode Island and create even more jobs.
Throughout my public life, I have relied on the Harvard network for expertise and advice. When I was elected, one of my first calls was to Professor Jeffrey Liebman at the Kennedy School. I'm proud that in public life, I've been able to put the ideas I learned at Harvard into action, and have partnered with Professor Liebman on a wide array of projects. Through his work at Harvard's Government Performance Lab, Rhode Island has been able to place five Harvard fellows at various state agencies to implement structural improvements and maximize efficiency. For example, one Harvard Government Innovation Fellow is at our Department of Labor and Training, developing an evaluation methodology and performance management toolkit for our flagship workforce initiative, Real Jobs RI. Another fellow is working at our Department of Children Youth and Families, actively managing the agency's community-based and residential services to improve outcomes. These Harvard ideas are having a positive tangible impact on the lives of Rhode Islanders.
What I took from Harvard is what I've tried to give back: knowledge. It's impossible to quantify how much I benefited from the help and expertise of my professors and peers as an undergraduate. Since graduating, I've been back numerous times to speak with current students about their dreams and hear their ideas.
Even though we left Harvard 25 years ago, I know that Harvard's promise is still alive for the students who will graduate next spring. I would be honored and humbled to represent the Class of 1993 as chief marshal of alumni for the 2018 Commencement ceremony.
---
The Honorable Chairman/Co-Founder, Financial Integrity Network
House Affiliation: Lowell
Freshman Dorm: Pennypacker
Harvard Degree(s): AB '93 magna cum laude, social studies; JD '97 cum laude
Harvard-Related Activities: Visiting Lecturer of Law, Harvard Law School (2011–present); Fellow, Harvard National Security Law Journal (current); Harvard Varsity Baseball (1990–1993); Head Teacher, Writer, Harvard Program for International Education; Inner-city tutor, Harvard Catholic Student Association/Earthen Vessels; Submissions Editor, Associate Editor, Harvard International Law Journal; Team Leader, Advocate, Harvard Tenant Advocacy Project; Volunteer Income Tax Assistant, Harvard Law School
Achievements and Honors: U.S. Treasury Medal (2005); Association of Certified Anti-Money Laundering Specialists (ACAMS) AML/CTF Leadership in Government Award (2014); Security Magazine Most Influential People in Security (2016); Wash100 Most Influential People (2016); Finalist for the William E. Colby book award for Treasury's War: The Unleashing of a New Era of Financial Warfare; Lifetime Member, Council on Foreign Relations; Attorney, U.S. Department of Justice Honors Program; Fellow, Rotary International (1993–94); Harvard Athletics John P. Reardon, Jr. '60 Men's Award (1993); John Harvard Scholarship; Harvard College Scholarship; Varsity Baseball: All-Academic Ivy League (1993); Co-MVP, Harvard Baseball (1992); H.M. All-EIBL (1992); Mater Dei High School Ring of Honor Inductee; Lowell House: Patrick C. Melendez Award, Franklin Ford Award
Other Activities: Deputy Assistant to the President and Deputy National Security Advisor, Combating Terrorism (2005–2009); First-ever Assistant Secretary of the U.S. Treasury, Terrorist Financing and Financial Crimes; Former federal terrorism prosecutor, U.S. Department of Justice; Chairman & Co-Founder, Financial Integrity Network; Chairman & Senior Counselor, Center on Sanctions & Illicit Finance (CSIF), Foundation for Defense of Democracies; Board member, Vatican's Financial Information Authority (AIF); Senior National Security Analyst, NBC News and MSNBC; Member of Advisory Board to the Director, National Counterterrorism Center (2009–present); Senior Adviser, Center for Strategic and International Studies (CSIS); Senior Fellow, Combating Terrorism Center at West Point; HSBC's Financial System Vulnerabilities Committee (FSVC); Board Member, George Washington University's Center on Cyber & Homeland Security; Board of Advisers, America Abroad Media (AAM); Aspen Institute's Homeland Security Group; Board of Advisors, Coinbase; Author: Treasury's War: The Unleashing of a New Era of Financial Warfare (2013), Forging Democracy: A Comparative Study of the Effects of U.S. Foreign Policy on Central American Democratization (1994), and a variety of articles in the New York Times, Financial Times, Washington Post, Wall Street Journal, LA Times, The Washington Quarterly, and other publications.
Reflections on Harvard: When I returned to Harvard in the spring of 2011, I was blessed to step back to teach at the Law School. I had walked the halls as a student and now returned humbly to teach national security law.
That moment also came with wonderful reminders. When I was issued my new ID, it contained my original undergraduate identification number, a comforting marker of my place in a longstanding community. With the ID, I was also given a choice: I could take a new picture or use the photograph Harvard maintained on file from our first year in college. This was a no–brainer. I chose to see myself with a lot more hair, a better tan, and a bit less girth.
It was also a great reminder of where my life began with Harvard and the promise and hope of those early days. I know now how important Harvard has been in my life. Harvard is an institution that I love because of what it taught me, the relationships it afforded me, and the professional success it enabled.
The academic rigor and expectations challenged and strengthened me—teaching me how to discover, confront, and shape ideas. The dynamic environment taught me the humbling lesson of the brilliance of others and the important diversity of thought and disciplines, requiring a lifetime of learning and an understanding of one's own limitations.
This has led to a career where I have tried to innovate in the national security field—from the creation of the Treasury's Office of Terrorism and Financial Intelligence to the launching of the Global Initiative to Combat Nuclear Terrorism. It has helped me establish a business that focuses on shaping norms and practices for transparency, accountability, and security.
My Harvard roommates became brothers to me, friends upon whom I rely to this day, including my best friend and business partner, Chip Poncy. Harvard friends have been close confidantes and colleagues in government and the private sector. Faculty became mentors and counselors.
Playing baseball for Harvard allowed me the joy of representing the College in the batter's box and in center field. We bleed Crimson. Our family enjoyed an outing last year to meet the baseball team and watch Harvard open its season. Harvard remains a part of my family's memory, from the proud day of acceptance for my parents to the family visits with my wife and young children to Harvard Yard.
Harvard represents far more than my experience of course. Harvard is an institution I respect fundamentally for what it represents in our country and the world—dedicated to the highest forms of academic excellence, the healthy clash of ideas, and the ability to shape the most important thinking of the day through substance. Harvard's role in our society is something for which we should all be proud.
I keep my Harvard ID in my wallet to remind me of what Harvard promised 25 years ago—and the importance it has played in my life ever since.
---