Harvard College Alumni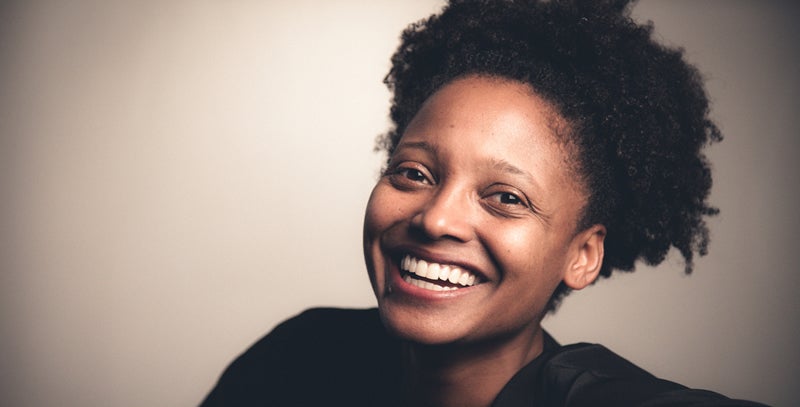 Tracy K. Smith has been named Chief Marshal
Chief Marshal 2019
---
Serving as chief marshal of alumni during Commencement is a special honor, and each year the Harvard Alumni Association follows tradition by asking the 25th Reunion Class to elect one of its members to this position. The chief marshal represents all of the alumni of the University, presides at a spread honoring the assembled dignitaries and guests, and leads the afternoon alumni procession.
In August, your class officers were contacted and asked to select a class nominating committee. The committee invited suggestions from the Class and screened candidates based on the following criteria: success in one's career(s), vocation(s), and/or avocation(s); contribution to one's community and the larger society; and service to the College. The following persons were recommended by the committee and approved by the Harvard Alumni Association Board of Directors as candidates for chief marshal. Each has consented to serve if elected.
See past winners of the role of chief marshal of the alumni for Commencement.
---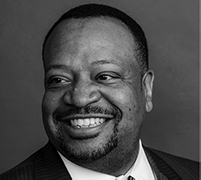 ROGER A. FAIRFAX JR.
Senior Associate Dean for Academic Affairs and Jeffrey and Martha Kohn Research Professor of Law, George Washington University
House Affiliation: Pforzheimer/North
Freshman Dorm: Canaday Hall
Harvard Degree(s): AB '94 magna cum laude, Government and African American Studies, JD '98 cum laude
Harvard-Related Activities: In college: Philips Brooks House (Small Claims Advisory Service, Academy Homes Mentoring Program, CHANCE); codirector, Black C.A.S.T. Repertory Company; Black Students Association; Student Advisory Committee, Harvard Foundation for Intercultural and Race Relations; Harvard Institute of Politics Study Groups; Undergraduate Minority Recruitment Program; Stride Rite Public Service Fellowship; Michael Christian Traveling Fellowship; Frank Knox Memorial Fellowship (UK) Post-college: Executive Committee, Harvard Alumni Association Board of Directors; treasurer, Harvard Alumni Association; Elected Director, Harvard Alumni Association; Board of Directors, Harvard Club of Washington; member, Harvard Club of Boston; alumni admissions interviewer, London, Washington, D.C., Maryland, and Virginia; Charles Hamilton Houston Institute Senior Fellow, Harvard Law School; Reunion Committees, Class of 1994; parent '18, '20
Achievements and Honors: Senior associate dean for Academic Affairs; professor of law; founding director, Criminal Law Initiative; author of numerous books, chapters, and articles on criminal justice policy and reform; frequent commentary and appearances on NPR, CNN, and many other media outlets; "50 Under 50" Most Influential Minority Law Professors; Faculty Member of the Year Award; Distinguished Associate Dean Award; Senior Legislative Fellow, Senate Judiciary Committee Subcommittee on Crime; Obama-Biden Transition Justice Agency Review Team; private practice, O'Melveny LLP; federal prosecutor, Attorney General's Honors Program, U.S. Department of Justice Criminal Division; Law Clerk, Hon. Judith W. Rogers '61, JD '64, U.S. Court of Appeals for D.C. Circuit; Law Clerk, Hon. Patti B. Saris '73, JD '76, U.S. District Court for the District of Massachusetts; NAACP Legal Defense Fund Fellow; Board of Trustees, Maryland Office of Public Defender; pro bono counsel, Indigent Criminal Defense; chair, Criminal Justice Coordinating Commission, Montgomery County, MD; Board of Trustees, Southeastern Association of Law Schools; founder, Thurgood Marshall Urban Scholars Program; Board of Trustees, Lowell School; board chair, Archbishop Carroll High School; Editorial Board, Criminal Justice magazine; Advisory Board, Bloomberg White Collar Crime Report; Board of Directors, National Bar Association; Governing Council, American Bar Association Criminal Justice Section; elected member, American Law Institute; American Bar Foundation Elected Fellow; member, U.S. Supreme Court Bar
Major Charitable or Other Activities: In my professional life as a legal scholar, teacher, and administrator, I seek to use my platform to influence debates over pressing policy issues of the day, help guide the development of the law, and shape the next generation of ethical lawyer-leaders and the future of higher education. However, outside of raising my family with my wife, Lisa Fairfax '92, I have devoted much of my remaining time and energy to twin passions: college access for underserved communities and criminal justice reform. I serve as chair of the board of my alma mater, Carroll High School in Northeast D.C., which serves a largely low-income student body, yet has a 95 percent college acceptance rate and an above-average college persistence rate among its graduates. I have supported high-performing college access organizations such as Posse, the Ron Brown Scholars program, the Knowledge is Power Program (KIPP), and PeerForward (formerly College Summit), and started my own such program. I also engage in pro bono college admissions counseling for low-income students in Washington, D.C., and recruit high-achieving students from modest backgrounds to attend colleges and universities across the country. I am proud to say that some of the young people with whom I have worked over the years have even attended and graduated from Harvard College. On the criminal justice reform front, I have been an ardent supporter of sentencing and procedural reform and police accountability. Using my experience as a former federal prosecutor and criminal defense attorney representing indigent criminal defendants, I have advocated for criminal justice reform in countless books, articles, and policy papers and have worked with government agencies, officials, and political candidates to help shape a bipartisan vision for a much-needed shift in crime policy in the United States. I have testified in Congress, spoken at the White House, and worked with legislators, criminal justice administrators, the judiciary, the bar, and civil rights and law reform entities to achieve these goals. On a more personal note, I also had the honor of coaching two of my daughters' basketball teams for a number of years, and was thrilled to win a league championship with one of them! Although all of the credit for that triumph belongs completely to the girls on the team, it does go to show anyone who remembers my less-than-impressive basketball skills displayed during House intramural games that you do not need to be a successful player to become a successful coach.
Greatest Personal Rewards/Reflections on Harvard: I was humbled and moved by the news that I had been nominated for chief marshal, and I truly appreciate the thoughtfulness of those who put my name forward. However, the exercise of reflecting on my own modest life journey since Harvard College has only renewed my genuine and longstanding interest in learning more about the paths taken and still being forged by my '94 classmates, whether or not their names appear on this nominee slate. What I believe is truly special about Harvard College is its intentionality in bringing together—from all corners of the nation and globe—a diverse cohort of roughly 1,600 individuals brimming with early accomplishment and potential and making them part of a collective preparing for a lifetime of service, in the many senses of that word. Although we are now scattered and immersed in our own lives and spheres of influence, we remain yoked by that wonderful shared experience in the early 1990s when we lived together, grew together, and learned from one another. I will be forever grateful for the tremendous blessing of those four years in Cambridge with all of you, and I cannot wait to learn how the next chapters of our lives will unfold.
---
Vice President and Associate General Counsel, Information Governance, Legal Affairs, MetLife
House Affiliation: Quincy
Freshman Dorm: Pennypacker Hall
Harvard Degree(s): AB '94 cum laude, Social Studies
Harvard-Related Activities: While I was at Harvard, I was very active in several organizations, including Harvard Model Congress (1990–94); Harvard Model Congress Europe (1990–94); Harvard/Radcliffe Forensics Association (1991–94); Harvard Black Students Association (1990–94); Harvard College Democrats (1990–93); and the Harvard Undergraduate Council (1990–91). Following graduation, I have remained involved with Harvard through interviewing prospective students (1999–2010); restarting the Associated African American Harvard Alumni (1998–2006); annual giving (I'm a member of the 1636 Society); attending every class reunion; and serving as a member of the 25th Reunion Committee.
Achievements and Honors: Since I graduated from law school, I have been actively involved in professional legal organizations to advance the professional development of lawyers and advocate for increased diversity and inclusion in the profession. I have been able to do this work through various leadership positions in local, state, and national bar associations.
I am currently a vice president of the New York State Bar Association, the general counsel for the National Bar Association, and the Communications chair for the Information Governance Network of the Association of Corporate Counsel. In addition, I have held several leadership positions in bar associations, including president of the Metropolitan Black Bar Association; vice president of the Black Bar Association of Bronx County; chair of the New York State Bar Association's Committee on Women in the Law and the Conference of Bar Leaders; regional director, member-at-large, Pipeline Committee chair, and chief of staff to the President of the National Bar Association; president of the Association of Black Women Attorneys; program planning chair for the Corporate Counsel Committee of the Section of Litigation of the American Bar Association; president of the Network of Bar Leaders; and co-chair of the Diversity Committee of the Women's Bar Association of the State of New York.
For my work in advancing the professional development of lawyers, I have been recognized by Crain's Top 100 Women Lawyers in New York City (2018); Inside Counsel with its Transformative Leadership Award in Litigation (2016); Savoy magazine's Most Influential Black Lawyer (2015 and 2018); Inside Counsel's R3-100: Ready to Rise to General Counsel (2015 and 2013); the Black Bar Association of Bronx County for Achievements and Commitment to the Legal Community (2012); the National Bar Association/IMPACT as a 40 Under 40 Lawyer (2011); and the Metropolitan Black Bar Association as Bar Leader of the Year (2010).
For my diversity and inclusion advocacy work, I have been recognized as a Corporate Leader in Advancing Diversity by the National Bar Association with its Clyde E. Bailey Corporate Leadership Award (2016); Diversity Champion by the New York City Bar Association and the Network of Bar Leaders with its Hon. Harold Baer Jr. Award (2015); and Diversity Trailblazer Award by the New York State Bar Association (2008).
Major Charitable or Other Activities: I became a commissioner on the New York State Commission on Judicial Conduct in 2018. The Commission is responsible for investigating complaints against judges of the unified court system and, where appropriate, determining to admonish, censure, or remove from office judges found to have engaged in unethical behavior. My term ends in 2020.
Greatest Personal Rewards/Reflections on Harvard: One of my most defining Harvard experiences was creating the Harvard/Radcliffe Forensics Association with classmate Inie Park. Freshman year we discovered our mutual passion for forensics (speech and debate) and wondered why Harvard didn't have a forensics club. We then decided we would create one!
The road to creating a club at Harvard was challenging. Harvard offered strong moral support and a checklist, but you had to figure out how to check those items off the list. Harvard/Radcliffe Forensics Association (affectionately known as "HarFA") was created in 1991. HarFA was a scrappy, small club that had a modicum of success for about six years. We funded ourselves by judging high school competitions and with grants from the Undergraduate Council, won some awards, and developed a public-speaking program in Dorchester to empower young girls to find their voice.
Looking back, I see how HarFA shaped me as a leader. I learned the need for organizational skills and perseverance to get the work of the cause done, the art of persuasion to connect with others to carry the cause forward, and most importantly the power of my own voice to articulate and advocate for a cause I believe in.
---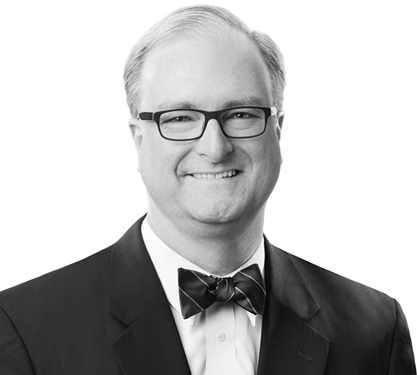 TREY GRAYSON
Member, Frost Brown Todd
House Affiliation: Kirkland
Freshman Dorm: Weld Hall
Harvard Degree(s): AB '94 cum laude, Government
Harvard-Related Activities: In college: Institute of Politics (IOP); Kirkland House Committee; Kirkland House Drama Society; Kirkland House Grill; freshman prefect; Undergraduate Admissions Council; Senior Class Committee Post-college: Institute of Politics director (2011–14); Institute of Politics, Senior Advisory Committee (2004–10); Men's Basketball Team faculty fellow (2011–14); freshman Academic Adviser (2011–14); Kirkland House Senior Common Room (2011–14); Harvard Club of Cincinnati Schools Committee co-chair (2015–17); alumni admissions interviewer (1994–present); Harvard Alumni Association Strengthening Foundations Committee member (2012–15); Class of 1994 Reunion Committee (1999–present); Harvard Memorial Church, preacher for the Commemoration of Benefactors and of the War Dead (2016); Faculty of Arts and Sciences Standing Committee on Public Service (2012–14); first-year Community Conversations, moderator (2013); Harvard Kennedy School (HKS) Campus Master Plan Committee (2012–13); Dukakis Fellowship Selection Committee (2011–14); MPP Admissions Committee (2013–14); HKS Policy Analysis Exercise, client (2013–14); HKS Spring Policy Exercise, senior decision maker (2012–14)
Achievements and Honors: Elected Secretary of State of the Commonwealth of Kentucky in first run for political office (upon election, was the youngest Secretary of State in the country); first Kentuckian to serve as president of the National Association of Secretaries of State and as chair of the Republican Association of Secretaries of State; appointed by President Obama to the Presidential Commission on Election Administration (2013–14); appointed by President Bush to the White House Fellows Commission (2008–09); named to inaugural class of Aspen Institute Rodel Fellows (2006); member of Tufts University Commission on Youth Voting and Civic Knowledge (2013); Council on State Governments Toll Fellow (2004); Eastern Kentucky University Honorary Doctor of Laws (2014); Leadership Kentucky, Class of 2002; Leadership Northern Kentucky, Class of 2000; University of Kentucky College of Law Outstanding Young Professional Award (2008); author of dozens of opinion pieces on elections, education, health, immigration, and taxes published in media outlets in Kentucky and around the country
Major Charitable or Other Activities: Kentucky Governor's Scholars Program Board of Directors (1999–present), board chair (2018–present); United Way of Greater Cincinnati Board of Directors (2018–present); ArtsWave Board of Directors (2014–present); Health Collaborative of Greater Cincinnati Board of Directors (2015–present); Democracy Works Inc., founding board member (2011–present); Center for Election Innovation and Research, founding board member (2017–present); University of Arizona National Institute for Civil Discourse National Advisory Board (2011–present), Executive Committee (2012–present); University of North Carolina Institute of Politics Senior Advisory Board (2017–present); University of Kentucky Martin School of Public Administration Visiting Committee (2013–present); Trinity Episcopal Church, youth group leader and Sunday school teacher
Greatest Personal Rewards/Reflections on Harvard: In the summer of 1986 during a vacation to Boston, my mom, sister, and I rode the T to Harvard Square for my first-ever subway trip. When we finished our Harvard Yard tour, I set an unlikely goal to return four years later. Now, on the cusp of our 25th Reunion, I can't imagine my life without Harvard. In addition to lifelong friends and a hunger for learning, I developed an approach to politics as an undergrad that I maintain to this day—one of working across party lines to improve my community (the IOP, Kirkland House, and campus back then; Kentucky, America, and the world now). I seized an opportunity to run for Secretary of State of Kentucky in 2003, applying that solution-oriented approach to improving elections. After an unsuccessful run for the U.S. Senate, I was fortunate to return to Harvard as IOP director, diving back into campus life and even living in Kirkland House for a semester. Now back in Kentucky, I am still focused on making my community a better place. Most recently, that meant successfully lobbying to end child marriage while also working on election reforms in other states. None of this would have been possible without that trip on the T back in 1986.
---
Senior Producer, Potion Design; Artist
House Affiliation: Currier
Freshman Dorm: Stoughton Hall
Harvard Degree(s): AB '94 cum laude, Anthropology
Harvard-Related Activities: Undergraduate Council; Class Marshal; Radcliffe Research Internships; Harvardwood; Harvard Asian American Alumni Alliance; Harvard College alumni interviewer
Achievements and Honors: Recipient of two Media Arts grants from the National Endowment for the Arts; production agreement from the Independent Television Service; exhibited a documentary film and interactive work at the Metropolitan Museum of Art, National Gallery of Art, La Triennale di Milano, Círculo de Bellas Artes, and the Asia Society in Hong Kong; launched events at the Ellis Island National Historic Site, Governors Island LMCC Swing Space, Brooklyn Museum, Museum of Chinese in America, the Metropolitan Museum of Art, the Museum at Eldridge Street, Children's Museum of the Arts, and the LaGuardia Senior Center; received funding from the New York State Council for the Arts, the Lower Manhattan Cultural Council, and the Department of Cultural Affairs; mentor, PBS/POV Hackathon
Major Charitable or Other Activities: As chair of the nonprofit film collective the Filmshop, with chapters in New York City and New Orleans, I spend time supporting independent filmmakers. I am also a trustee of the Thomas Edison Media Arts Consortium and adjunct faculty at Bloomfield College. I teach professional development skills to students in game design, film, expanded media, and graphic design. It is through a Harvard classmate that I was connected to Day One NY, a nonprofit that helps prevent dating abuse among teens.
Greatest Personal Rewards/Reflections on Harvard: Building upon my life as an artist and media professional, I tell stories through emerging mediums for museums, public spaces, and people. I am grateful to Harvard because my education inspired my work with documentary and interactive storytelling. It has been a challenging few years, most recently in March 2018 with the passing of my father, the subject of my first documentary, Every Day Is a Holiday, which premiered on public television. I am currently working on a piece about a popular female video game designer who moved from the States to Ireland. My studies in the Anthropology Department piqued my interest in the anthropology of food and eating. Those ideas led me to cocreate Feed Me a Story, an artistic collaboration with another artist collecting family recipes and memories of food. I remain optimistic and am extremely grateful to have the love and support of Harvard friends and classmates, many of whom I met after graduation. Whether it's sharing advice on career changing, sustaining a life in the arts, or utilizing different media to shine a light on our humanity, I continue to run into Harvard graduates and am appreciative of the opportunities I have been afforded.
---
Associate Director, Campus Services, Harvard University
House Affiliation: Leverett
Freshman Dorm: Weld Hall
Harvard Degree(s): AB '94, English and American Literature
Harvard-Related Activities: Phillips Brooks House Association (Keylatch) alumnus; Class Committee member (Leverett House representative); first-year academic adviser; Leverett House Senior Common Room member; HAA Board member; Reunion co-chair (5th, 10th, 15th, 20th, and 25th Reunions)
Achievements and Honors: Twenty-five-year Harvard career; direct 400 operations staff; manage Harvard Commencement Week operations; coordinate logistics for annual Harvard Arts First Festival, Harvard Undergraduate events, First-Year Convocation, and other special events; directed operations for three Harvard Presidential Inaugurations, the Harvard Campaign Launch and Celebration events, Harvard's 375th Anniversary Celebration, and Harvard's Special Convocations; Harvard Hero Award Recipient (three times)
Major Charitable or Other Activities: Harvard University Employees Credit Union (HUECU) Board director
Greatest Personal Rewards/Reflections on Harvard: Harvard is a huge part of my life. I came to Harvard as an 18-year-old freshman, and I have never left! And while I never envisioned having a career at Harvard, I knew almost instantly that Harvard was the place where I wanted to be. Undoubtedly the most important part of Harvard for me is the people—classmates, alumni, students, colleagues, faculty, and employees—that form a web of rich and rewarding relationships. It's hard to imagine being anywhere else! I've had the great privilege of managing a group of highly dedicated staff—the often-unnoticed people who keep Harvard running on a daily basis. I am very fortunate to be a part of such a terrific team. I've also been privileged to be a member of the many teams coordinating Harvard's Commencement and other significant and memorable Harvard events. I will always treasure these experiences. Each spring I look forward to being in Harvard Yard and feeling the special excitement that Commencement and Reunions bring. Sometimes it still seems like it should be our own Commencement, and now it is our 25th Reunion! I'm surprised and humbled to be nominated. Looking forward to seeing everyone at the Reunion!
---
CEO, Citizen Schools
House Affiliation: Mather
Freshman Dorm: Canaday Hall
Harvard Degree(s): AB '94 cum laude, English and American Literature and Language
Harvard-Related Activities: Harvard Field Hockey (four years); Harvard Women's Lacrosse (four years); Harvard Women's Ice Hockey (two years); Mather HAND volunteer tutor in Cambridge Public Schools (three years); co-chair, Women Appealing for Change; Radcliffe Undergraduate Relations Committee
Achievements and Honors: Radcliffe National Scholar; Robert G. Stone Scholar; Harvard College Scholar; Agassiz Certificate of Merit for academic excellence; Captain and Academic All Ivy, Harvard Field Hockey (three Ivy League titles and one NCAA appearance); Academic All Ivy, Harvard Women's Lacrosse (two Ivy League titles and four NCAA appearances; runner-up in the 1992 National Championship); elected representative, Radcliffe Undergraduate Relations Committee
Major Charitable or Other Activities: National board member, Citizen Schools; national interim board chair, Teach Plus; national board member, American Student Assistance; national board member, Good Sports Steering Committee; member, Harvard Business School Social Impact Initiative; board member, Citizens for Needham Schools; former coach, Needham Youth Soccer; lacrosse volunteer, Needham Public Schools
Greatest Personal Rewards/Reflections on Harvard: In my current role, I often name middle school as the most critical identity formation period. But as I reflect on my experience at Harvard, it was these four years that proved the most formative of my life. I found my passion as a scholar, my footing as a competitive athlete, and my voice as an agent of social change. And it was the place where I discovered the scourge of educational inequity that guided me to my life's work. Harvard offered something that feels increasingly hard to access in today's educational landscape: the chance to explore multiple identities. When I arrived, I believed the key to survival was discipline—I needed to study longer and run harder. But what I found defied my carefully crafted expectations. I discovered classrooms of curious contrarians, locker rooms of athletes who prized teamwork over individual accomplishment. I met peers who demonstrated resilience on a daily basis and a group of friends who, years before it was socially acceptable, confronted the student body on the gender inequities that plagued our campus. All of this helped to build in me a humility, a love for difference, and a resolve to create these opportunities for others.
---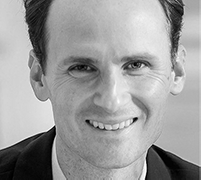 JOHN PALFREY
Head of School, Phillips Academy, Andover
House Affiliation: Mather
Freshman Dorm: Greenough Hall
Harvard Degree(s): AB '94, magna cum laude, History and Literature, JD '01, cum laude
Harvard-Related Activities: I have been privileged to serve as a member of the staff, faculty, and administration at Harvard before coming to Andover in 2012. I served as Henry N. Ess III Professor of Law and vice dean of Library and Information Resources at Harvard Law School. I was also the executive director of the Berkman-Klein Center for Internet & Society at Harvard University. I have been a class agent and currently act as chair for the John Harvard Society for the Class of 1994. I remain a board member and a senior research fellow of the Berkman-Klein Center at Harvard. As an undergraduate, I sang first tenor in the Harvard Glee Club, played on the Varsity Squash team, and was a member of the Signet Society.
Achievements and Honors: It was fun to be cocaptain (with Jon Karlen '94) of the 1994 Harvard Squash team that won the National Championship for the Crimson! I have written several books, including Born Digital: How Children Grow Up in a Digital Age (Basic Books, 2016, coauthored with Urs Gasser); BiblioTech: Why Libraries Matter More Than Ever in the Age of Google (Basic Books, 2015); and Safe Spaces, Brave Spaces: Diversity and Free Expression in Education (MIT Press, 2017). A couple of them have won awards.
Major Charitable or Other Activities: I chair the board of trustees of the John S. and James L. Knight Foundation. I serve as a board member of the Boston Athenaeum and the MIT Press. I helped to found the Digital Public Library of America and served as its first board chair. I chaired the search for the current president of the Boston Public Library. My work and interest in these areas relate to providing broad access to knowledge in order to support individuals, community, and democracy.
Greatest Personal Rewards/Reflections on Harvard: I am forever grateful for my education at Harvard College. The friendships I made, the classes I got to take, the arts and sports I was able to participate in—I can't imagine a better college experience. Every day, I take the values I learned and developed at Harvard with me to my work as the head of a residential high school. I have devoted my professional career broadly to education and access to knowledge. I believe that Harvard is at its greatest when it extends access and opportunity to students from all over the world, regardless of anyone's ability to pay. This same commitment to need-blind education, diversity, and academic excellence is what animates my work at Andover today. I married Catherine Carter '94 after meeting her across the table in the Mather House dining hall. We returned to live in Mather for a few years as resident tutors when I was in law school. So, it's safe to say that my "greatest personal rewards" can all be traced back to my good fortune of having the opportunity to attend Harvard College and be a part of this class! I am surprised and grateful to be nominated for chief marshal and will be delighted to celebrate with everyone at Commencement and Reunions.
---
Roger S. Berlind '52 Professor in the Humanities, Princeton University; Twenty-Second Poet Laureate of the United States
House Affiliation: Winthrop
Freshman Dorm: Matthews Hall
Harvard Degree(s): AB '94, English and African American Studies
Harvard-Related Activities: Phillips Brooks House Association, Dark Room Collective volunteer, freelance arts contributor to the Crimson, and work-study at Lamont Library
Achievements and Honors: Harvard Arts Medal (2019); twenty-second poet laureate; consultant to Poetry at the Library of Congress (September 2017–19); University Medal for Excellence, Columbia University (2016); National Book Award Finalist in Non-Fiction, National Book Foundation (2015); Academy Fellowship of the Academy of American Poets (2014); Pulitzer Prize in Poetry (2012)
Major Charitable or Other Activities: American Conversations: Celebrating Poetry in Rural Communities, through the Library of Congress Poetry and Literature Center
Greatest Personal Rewards/Reflections on Harvard: It was at Harvard that I discovered my passion for poetry. I arrived on campus a relatively naïve 18-year-old who loved to read and write but possessed little sense of the range of voices and perspectives that were alive in contemporary literature. Luckily, I came into contact with a community of young writers—through the Advocate, the Crimson, and the Dark Room Collective—whose passion and commitment to the written word alerted me to the Creative Writing Program at Harvard. In workshops with Lucie Brock-Broido, Seamus Heaney, and Henri Cole, I came to understand that poetry is a means of making deeper and more complex connections with the wider world, and of wrestling more satisfyingly with my many private questions, anxieties, and concerns. This was a life-saving discovery—a means of anchoring that has continued to give shape and direction to nearly everything I've done since Harvard. My experience in those first workshops continues to guide me now in my teaching of undergraduates at Princeton University. And it has contributed to my approach to engaging rural communities with contemporary voices in American poetry during my term as poet laureate.
---
Social Entrepreneur, Independent Consultant in Quality Improvement and Large-Scale Change, and Adjunct Assistant Professor at the Gillings School of Global Public Health, University of North Carolina at Chapel Hill
House Affiliation: Cabot/South
Freshman Dorm: Canaday Hall
Harvard Degree(s): AB '94, Biochemical Sciences, MD '98
Harvard-Related Activities: In college: multiple roles including vice president and president, Harvard African Students Association (HASA); peer counselor, Harvard-Radcliffe AIDS Education and Outreach; Charles Drew Society; rap/hip-hop DJ, WHRB 95.3 FM; volunteer at a school for the deaf, Phillips Brooks House Association; part-time job flipping burgers for a couple of years, Currier House Grill; part-time job for all four years, Harvard College Financial Aid; dorm crew every summer; managing on-campus housing requests for all major Harvard Reunions every summer Post-college: spent four years at Harvard Medical School (HMS) learning how to become a doctor, which was almost as transformational an experience as my four years at Harvard College; served as a premedical advisor at Cabot House for four years while at HMS, which was a gift in so many ways, as I enjoyed getting to know many of the next crop of fascinating Harvard College students, discovered my love of coaching and mentoring, and was rewarded with free room and board, drastically reducing my student loan burden; founded and led the Harvard African Students' Alumni Network for 10 years (2000–10), which was an amazingly rewarding experience (in hindsight, it was just an easy and fun way to keep in touch with all the wonderful friends I had made in HASA while in college and to get to know the next generation of Harvard African students and alumni); served on the Schools and Scholarships Committee of the Harvard Club of Georgia (2001–05) as well as the HAA Board of Directors (2007–10); have been a career advisor in medicine and public health for Harvard's Crimson Compass since 2006, which has been a mutually beneficial experience (I've gotten a few good summer interns for my organizations along the way, and hopefully I have helped guide the career decisions of a few more Harvard College students)
Achievements and Honors: I became a medical doctor in 1998 and completed my specialization in preventive medicine and public health, with a focus on health policy and management, at Emory University in 2001. Since then I have been working in the field of public health practice, policy, and research in the U.S. and in a broad range of countries around the world to improve the quality of health care and strengthen health systems. I have been fortunate to work with talented and highly motivated colleagues in some of the most prestigious global health institutions in the world, including the Task Force for Global Health, the Institute for Healthcare Improvement, and the Bill & Melinda Gates Foundation. Along the way, the most important insight that has emerged for me is how much more we have in common than divides us as a human race. A few honors worth noting: Echoing Green Global Fellowship (2016), Radcliffe Institute for Advanced Studies' Jane Rainie Opel Young Alumna Award for Outstanding Contribution to Profession (2004), Emory University's William H. & Anne E. Foege Global Health Scholarship (2000), and Harvard Medical School's NBI Healthcare Foundation Humanism in Medicine Award (1998).
Major Charitable or Other Activities: In 2015, I founded MAZA, a nonprofit social enterprise that provides urgent health care transportation in remote rural areas of Ghana with the mission of improving the timeliness with which pregnant women and sick infants can access health care when in need. Thanks to globalization and the availability of cheap imports of motorbikes and motorized tricycles, the transportation challenges in the rural areas of Ghana are rapidly being addressed—similar to the ways in which mobile phones have transformed rural livelihoods. So MAZA is in the process of pivoting and so am I.
Greatest Personal Rewards/Reflections on Harvard: I arrived at Harvard College from Ghana via England, knowing very little about anything other than science and math. Seriously, I knew precious little about Harvard, the American educational system, or the U.S. more generally. I am still amazed at how much courage and faith my parents must have had to send me off into the unknown. Needless to say, their bet paid off thanks in no small part to you all, my incredible classmates and lifelong friends from Harvard, especially my roommates. Harvard opened my eyes to the world! The liberal arts education was novel to me, but I embraced it with passion and became much better off for it, even after the "torture" I went through with Expos in freshman year (who knew I would end up writing so much in my professional life?). I threw myself into any and all extracurricular activities that caught my fancy and discovered new strengths and interests. I worked multiple jobs while keeping up my grades, which taught me how to focus and prioritize. I got "caught" in many long discussions after dinner and Sunday brunch in Cabot House, which opened my mind and my heart. And of course, I learned more science and math from the world's best professors. Thank you!
---