Candidates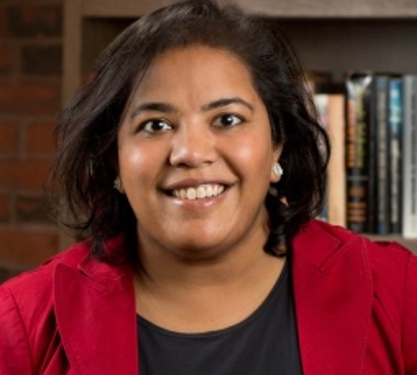 Anurima Bhargava
Director and President, Anthem of Us
House Affiliation: Kirkland House
First-year Dorm: Wigglesworth (H)
Harvard Degree/Concentration: AB '96 magna cum laude, Government
Harvard-Related Activities: In College: Student Advisory Committee and Fellows Chair, Institute of Politics; Co-President, South Asian Association; Director, Domestic Crisis Outreach Committee, Phillips Brooks House Association; Co-Chair, Student Leadership Conference; Co-Director, Cultural Rhythms; Intramural Crew. Post-College: Co-Chair, National Advisory Board for Public Service at Harvard College; Fellow, Institute of Politics; Senior Fellow, Carr Center for Human Rights, Harvard Kennedy School; Keynote Speaker, Public Interest(ed) Conference; Pre/After-party Host, Class of 1996 20th College Reunion
Achievement and Honors: My highest honor is that I've been able to spend my time advocating for dignity and justice for young people. These past years have provided—in the midst of multiple pandemics—a societal, economic, and racial X-ray of where the bones of our community and democracy are broken and where the connective tissue is worn away. What is being unearthed seems to defy the language, rhythms, and analytical tools that we've settled into. My highest achievement has been to be present across the divides; to serve where I can as a translator and transformative insider; and to fight for dignity and justice in the community, often with many of you.
For much of my career, I served as a civil rights lawyer for students. We sought to address segregation and hate in their legal, historical, and modern forms and to open up pathways to opportunity and dreamed-about futures. We answered the call from students who need mental health and trauma supports instead of exclusion and punishment; from survivors of sexual and racial violence and harassment to learn and live safely and with dignity; from students with disabilities, English learners, and undocumented students for a space where they belong, are valued, and can thrive.
From 2010–16, I led federal civil rights enforcement in schools and institutions of higher education nationwide at the U.S. Department of Justice. I piloted and served on numerous national and White House task forces and councils, and with my colleagues provided groundbreaking guidance, resources, and tools for schools and families.
From 2004–10, I served in and then directed the Education Practice at the NAACP Legal Defense and Educational Fund, where we litigated landmark cases in the U.S. Supreme Court and federal and state courts around educational equity and justice.
In 2018, I was appointed to the U.S. Commission on International Religious Freedom (USCIRF) by Speaker Nancy Pelosi; I now serve as vice chair. USCIRF has taken me to the Rohingya camps, Iraq, Sudan, Vietnam, Burma, and to testify before Congress and at the UN. It has also led me to be in community and conversation with leaders who have worked to destroy the very civil rights and communities I have long fought to protect. And we've somehow found common ground and values—and built trust and relationship across seemingly insurmountable partisan and ideological divides—to advocate and highlight some of the most tortured and vulnerable communities around the world.
A few years ago, struck by how we were spending so much time litigating moments of violence, harassment, and hate, and less on what leads up to those moments and what comes after them, I founded Anthem of Us to advise workplaces, schools, and communities to promote dignity and justice, and to center equity and belonging. This work with foundations, public media and arts, and civil and human rights organizations has been transformative in these days, as the country seeks to heal and move forward. 
Major Charitable or Other Activities: Current Board and Advisory Roles: Board Chair, Doc Society; Co-Chair, National Advisory Board on Public Service at Harvard; Board Member: National Women's Law Center Action Fund; Board Member, Poverty Race Research Action Council and National Coalition for School Diversity; Advisor, Unbound Philanthropy; Advisory Board, National Student Legal Defense Network. Past Board and Advisory Roles: Board Chair, Neighbors Together; Board Chair, People's Production House; Leadership Council, End Sexual Violence in Education; Advisory Board: Center for Institutional and Social Change and Broadway Advocacy Coalition. Civic and Political Engagement: Appointed to 2020 DNC Platform Committee; advised and helped to lead numerous political campaigns; founded Take Back Tuesdays and Anthem of America profiling candidates and raising awareness about elections and political nominees (along with 1996 classmates); co-founded American Anthem, a multi-racial PAC. Producing/Advising: Sangam (2004); Patang (2011); The Vow (2020, Class of '96 directed); Jagged Little Pill (2019, Broadway); Jazz for Obama/Jazz for America (Class of '96 production). Engaged Memberships/Positions: Inaugural Leadership in Government Fellow, Open Society Foundations; 2017 Presidential Leadership Scholar; TED; Truman National Security Project; Council on Foreign Relations; Cultivate the Karass.
Greatest Personal Rewards/Reflections on Harvard: A few years ago, I was asked to provide reflections and advice to Harvard's graduating class. What I shared is Harvard as a lifelong community: from first conversations with my (forever) College roommates to these last months, when classmates gathered virtually to engage in our democracy—together. A community who showed up on doorsteps and dance floors in times of loss, who provided daily anchor when the grounds were shifting, and who reminds that no matter where we stand, we share the same soil.
You taught me that community is not just what is aligned with what we can see and measure—our professions or achievements. We can build community across borders that defy stereotypes. We can define community by whether we venture in ways that ennoble our spirit, strengthen faith in one another, and share vulnerabilities—and freedoms, joys, memories, and challenges too. Together, we can journey sideways and in between, and find the real lying beneath the surface of things. We can find proximity to one another, even decades later, and discover and surprise and evolve. A Harvard community forged long ago to start our wanderings, yet where we can continue them too, and keep breaking (un)common ground.
---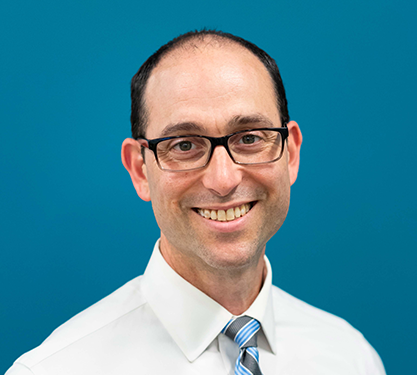 Peter Scott Cahn
Associate Provost for Academic Affairs, MGH Institute of Health Professions
House Affiliation: Currier 
First-year Dorm: Mower
Harvard Degree: AB '96 summa cum laude, Anthropology 
Harvard-Related Activities: In College: first class marshal; Phillips Brooks House Association; Crimson Key Society; Undergraduate Council; Freshman Prefect Program; Let's Go author. Post-College: Harvard College alumni interviewer; Harvard Alumni Association Board of Directors committee co-chair and member; First-year host family; Class of 1996 Reunion Committee (10th, 15th co-chair, 20th, 25th); Harvard College Fund Associates Donor; 1636 Loyalty Society for annual giving
Achievements and Honors: Phi Beta Kappa (1995); National Science Foundation Graduate Research Fellowship (1997–2000); Individual Research Grant, Wenner-Gren Foundation for Anthropological Research (2005–06); Katherine Hampson Bessell Fellow, Radcliffe Institute for Advanced Studies (2008–09); Susan Vogt Leadership Fellow, the Boston Consortium for Higher Education (2010–11); Convener, exploratory seminar at Radcliffe Institute for Advanced Study (2015); Fulbright Award, International Education Administrators Seminar (2019). Published two academic books: All Religions Are Good in Tzintzuntzan (University of Texas Press, 2003) and Direct Sales and Direct Faith in Latin America (Palgrave Macmillan, 2011). 
Major Charitable or Other Activities: Board of Directors, ACLU of Oklahoma; Panelist for Biomedical Science Careers Program at Harvard Medical School; Mentor, Massachusetts General Hospital Youth Scholars; Foster parent for Commonwealth of Massachusetts 
Greatest Personal Rewards/Reflections on Harvard: My personal, professional, and alumni lives all connect around the theme of community. I studied anthropology because ethnographic research embedded me in a neighborhood where I could meet people and learn from their interactions. My career as a professor and academic administrator has allowed me to promote inclusive spaces for the free exchange of ideas. Volunteering for Harvard has kept me close to classmates who accept, challenge, and inspire me.
Five years ago, my husband and I became foster parents. In that time, we've welcomed a dozen youth for as little as a week to as long as a year and a half. As much as some of them imagine future wealth as YouTubers, it's clear that the most reliable path to adult self-sufficiency runs through college. I realize now how diligently my own parents cleared away obstacles so that I could enter and benefit from Harvard. Yet, through an accident of birth, these children lack a network to help them succeed in their education. Donald and I recognize that often the best we can provide is what the Class of '96 has given me: an encouraging and enduring community. 
---
Eric Dawson
CEO, Peace First
House Affiliation: Adams House
Freshman Dorm: Straus
Harvard Degree(s)/Concentration: Harvard College AB '96 cum laude in field, Social Studies; EdM '98; MDiv '10
Harvard-Related Activities: My first year of College, I was a dabbler—City Step, IOP, theater—and then fell in with that rowdy PBHA crowd and found my calling. At PBHA I ran a summer program in Mission Hill, taught civic education, and was part of the team that started Peace Games. I also served as programs co-chair and vice president. Since College, I served for many years as a nonresident public service tutor in Adams House and have helped plan our Reunions, which, given the fact my training as a minister has left me with few practical skills, has meant organizing opportunities for reflection and connection.
Achievements & Honors: I still, technically, have my freshman year work-study job. I remain unsure if that reflects a deep personal commitment or a lack of professional ambition, but either way I've been fortunate to find something I love and to be able to grow it. The NGO I run, Peace First, supports youth across 150 countries to figure out what they care about and then provides them with tools, mentors, and money to change the world. (Think of what we do like a "Khan Academy" for social justice.) These amazing youth-led projects tackle everything from clean drinking water in Egypt to social inclusion in Kenya to police violence in Baltimore. We've invested over $50M in young people's power to lead social change over the past 25 years. I've received some nice honors for this work, traveled the world, and even wrote a book for young activists, but mostly I love the fact that I get to unleash the compassionate creativity of millions of young people on our very broken world, especially youth who are largely invisible.
Then there are the things I'm really proud of: the diapers I've changed, the piano recitals I've sat through, and the heartbreak I've tended to. I make a really good pie crust, I'm a decent knitter, and I can whip up a mean mojito. My goal in life has been to leave the world and the people in it a little better when I'm gone and make sure I don't screw up my kids too much. I hope I've done both.
Major Charitable or Other Activities: Many years ago, I lost one of my students to gun violence and realized I had absolutely nothing to offer his family. I had been trained, like many of us have, to fix things and when life handed me something that I couldn't fix, I didn't know how to respond. So I want to the Divinity School and trained to be a trauma chaplain (and a Unitarian Universalist minister as well). In addition to my day job at Peace First, I serve as a chaplain to hundreds of early stage activists and social entrepreneurs around the world, helping support these emerging leaders around their spiritual and emotional well-being.
Greatest Personal Rewards/Reflections on Harvard: To be honest, Harvard was a complicated place for me. The academic rigor, the lack of structured guidance, the sheer amount of wealth I encountered was a culture shock. It often seemed everyone else knew this secret language—how to write and how to speak—that I had somehow missed growing up in Ohio. It was tough terrain, until I discovered this truth: we ALL felt this, each in our own way, as we navigated through College. This searching and uncovering was, and remains, our shared bond.
I am certainly grateful for the academic preparation and access Harvard has given me. But above all, it is these shared navigations and deep connections with my classmates that I treasure. My closest friends remain those I met in the Yard.
We are asked to write about our lives in big ways—the jobs and accolades, education and recognition—but we live them in small ones. It's been these intimate Harvard experiences that shaped me—late night conversations in dining halls, friendships forged in study groups and public housing developments, navigating differences around race and class—and for which I am eternally grateful. They have been the building blocks of my life.
---
Dominique Day
Racial Justice Accelerator/Attorney
House Affiliation: Kirkland
Freshman Dorm: Pennypacker
Harvard Degree(s)/Concentration: AB '96 cum laude in field, Social Studies
Harvard-Related Activities: Phillips Brooks House Association
Achievements & Honors: 2015 Fulbright Scholar; 2020­–21 Global Future Council on Human Rights (World Economic Forum)
Major Charitable or Other Activities: Chair, UN Working Group of Experts on People of African Descent
Greatest Personal Rewards/Reflections on Harvard: Above all, Harvard gave me friends I still cherish and helped me hone a sense of agency and a sense of possibility. Today, I work as a racial justice accelerator for organizations, institutions, individuals, and communities in creative and dynamic ways. I lead DAYLIGHT | Rule of Law • Access to Justice • Advocacy, an access to justice platform to build capacity to dismantle systemic racism in organizations, communities, and individuals. We work to build intersectional racial justice globally. I am a civil rights and human rights attorney (JD '99, Stanford) and have also worked on rule of law and access to justice in conflict zones as well as post-conflict and transitional states. My commitments to building racial justice, with a particular focus on the Black diaspora, also extend internationally. I serve as chair of the UN Working Group of Experts on People of African Descent, a fact-finding body mandated by the UN Human Rights Council to investigate and report on the situation of people of African descent globally. I also serve on the 2020–21 Global Future Council on Human Rights of the World Economic Forum.
---
John B. King Jr.
President & CEO, The Education Trust
House Affiliation: Adams
Freshman Dorm: Pennypacker
Harvard Degree(s)/Concentration: AB '96 ('95) magna cum laude, Government
Harvard-Related Activities: In College: President, Phillips Brooks House Association; PBHA Mission Hill Summer and After-School Programs; PBHA Peace Games; PBHA Civics. Post-College: Phillips Brooks House Association Board (1998–2003); Harvard Board of Overseers (2019–Present)
Achievements & Honors: 10th U.S. Secretary of Education (Obama Administration); New York State Commissioner of Education (2011–15); Moriah Fund Black Voices for Black Justice Awardee (2020); University of Memphis Honorary Doctor of Letters (2017); "I Have A Dream" Foundation Eugene Lang Lifetime Achievement Award (2013); LeMoyne College Honorary Doctor of Laws (2012); Robin Hood Foundation Heroes Award (2008); James Madison Memorial Fellowship for Teaching (1995); Harry S. Truman Scholarship (1995)
 Major Charitable or Other Activities: Professor of the Practice, University of Maryland College of Education; Strong Future Maryland Founding Board President; Marylanders to Prevent Gun Violence Board Member; American Museum of Natural History Board Vice Chair; MDRC Board Member; The Century Foundation Board Member; Robin Hood Foundation Board Member; Teach Plus Board Member
Greatest Personal Rewards/Reflections on Harvard: My journey to Harvard was unlikely: I grew up in Brooklyn the son of two career public school educators who both passed away when I was a kid—my mom when I was 8 and my dad when I was 12. My life could have gone in a lot of directions, but I was blessed to have phenomenal NYC public school teachers who saved my life by making school a place that was nurturing and engaging, and by giving me a sense of hope and purpose. At Harvard, participating in PBHA programs in Boston classrooms and in the Mission Hill neighborhood profoundly shaped my life's trajectory. I loved trying to do for other kids what my teachers did for me. That led me to living in and teaching high school social studies in Mission Hill, to becoming a middle school principal in that same neighborhood, and ultimately to serving as NY state education commissioner and then U.S. Secretary of Education in President Obama's cabinet. I have tried to give back to Harvard through continued involvement in PBHA and the Board of Overseers. I look forward to celebrating our 25th Reunion together and would be honored to represent our Class as chief marshal.
---
David Lat
Founding Editor, Above the Law; Managing Director, Lateral Link; Author, Original Jurisdiction
House Affiliation: Winthrop
Freshman Dorm: 29 Garden Street
Harvard Degree(s)/Concentration: AB '96 magna cum laude, English and American Literature
Harvard-Related Activities: 

In College: Associate editorial chair, Harvard Crimson; Vice president, Harvard Speech and Parliamentary Debate Society; Treasurer, Harvard Philippine Forum; Big sibling, Boston Refugee Youth Enrichment (BRYE), Phillips Brooks House Association. Post-College: Alumni interviewer; Member of 1636 Loyalty Society.
Achievements & Honors: Finalist, Attorney of the Year, the American Lawyer; Dan Bradley Award, National LGBT Bar Association (the organization's highest honor); Legal Rebel, ABA Journal (50 of the legal profession's leading innovators); Fastcase 50 ("the law's smartest, most courageous innovators, techies, visionaries, and leaders"); Top 50 Innovators in Big Law in the Last 50 Years, the American Lawyer; In addition, during my time as managing editor of Above the Law (2006–17), the site received numerous awards, including recognition by the Weblog Awards (Best Law Blog), the ABA Journal Blawg 100 (Best News Blog), and the Webby Awards (Official Honoree).
Major Charitable or Other Activities: I have spent much of my career as a lawyer and legal journalist in various forms of government or public service. Immediately after graduating from Yale Law School, I served as a law clerk to a judge on the U.S. Court of Appeals for the Ninth Circuit. Later in my career, from 2003 to 2005, I served as a federal prosecutor in Newark, New Jersey. As a legal journalist and writer, at Underneath Their Robes (2004–05), Above the Law (2006–20), and Original Jurisdiction (2020–present), I have tried to bring greater transparency and accountability to the legal profession and its most powerful institutions, including the federal and state judiciary, large law firms a.k.a. "Biglaw," and law schools. I have also served as an advocate for greater diversity, equity, and inclusion in the legal world, speaking on these topics to a wide range of organizations and associations within the profession. I have contributed to educating and mentoring law students, speaking or guest-lecturing at more than 40 law schools across the country. I have also engaged in volunteer work through such organizations as Burgundy Crescent, an LGBT-run volunteer organization in Washington, D.C.

In the spring of 2020, I came down with a life-threatening case of COVID-19, which landed me in the hospital for almost three weeks, including six days on a ventilator. During and after my time at NYU Langone, I wrote about my Covid struggle and recovery in social media and in various publications, including the Washington Post, the Los Angeles Times, and Slate, to help raise public understanding and awareness of the coronavirus and its seriousness. I continue to be a prominent voice on these issues. 
Greatest Personal Rewards/Reflections on Harvard: After my harrowing battle with COVID-19 in 2020, I'm just glad to be alive—and I'm profoundly grateful for the support of the family, friends, and strangers who helped me through the ordeal. Much of that support came from my friends and classmates from Harvard. To everyone who thought about, prayed for, and otherwise supported me during that period, thank you. Special thanks to Dr. Leora Horwitz, our fellow Class of 1996 member, who kept a special eye on me during my time at NYU Langone, and who has done such important work to advance our understanding of COVID-19 and how to treat it. I will be forever grateful.
---
Linsey C. Marr
Charles P. Lunsford Professor of Civil and Environmental Engineering, Virginia Tech
House Affiliation: Adams
Freshman Dorm: N/A, I transferred from MIT during sophomore year
Harvard Degree(s)/Concentration: SB '96 summa cum laude, Engineering Science
Harvard-Related Activities: In College: Phillips Brooks House Association, Chinatown Afterschool; Intramural crew; Head teaching fellow for CS 50; Teaching fellow for two engineering science classes. Post-College: Contributor to Harvard-Radcliffe 1996 COVID-19 Support page on Facebook.
Achievements & Honors: National Institutes of Health New Innovator Award; National Science Foundation CAREER Award; Fulbright Scholar; Appointee, Board on Environmental Studies and Toxicology; Appointee, National Academies of Sciences, Engineering, and Medicine; Fellow of the International Society of Indoor Air Quality and Climate
Major Charitable or Other Activities: Prior to COVID-19, I was one of a few researchers in the world who studied viruses in the air. As the pandemic grew, I knew that it would be crucial to share my expertise to counteract widespread misinformation about airborne viruses. I embarked on a massive effort to educate the public about reducing the risk of transmission of COVID-19. I worked with the World Health Organization, Centers for Disease Control, and National Academies of Sciences, Engineering, and Medicine to update conventional wisdom about virus transmission. I have shared my expertise in hundreds of interviews, been invited to write two op-eds in the New York Times, contributed three op-eds to the Washington Post, and provided scientific input for numerous videos and visualizations aimed at the general public. This activity has led to my being quoted in the media nearly 8000 times, reaching an estimated 18 million individuals. I serve on the Lancet COVID-19 Commission on Workplace, School, and Travel Safety. In addition to this outreach, I have also taught and coached youth groups in my community.
Greatest Personal Rewards/Reflections on Harvard: When I was a senior in high school, I did not apply to Harvard. I always wanted to be an engineer, so I went to the technical institute a couple of miles down Mass Ave. I quickly realized, however, that I sought exposure to a greater breadth of subjects, and I transferred to Harvard during our sophomore year. At Harvard, I could concentrate in engineering while being immersed among polyglots—classmates who spoke the languages of social science, literature, music, government, and art—not just the technical jargon of science and engineering (apologies if I left out your concentration). As a transfer student, I brought a fresh appreciation of the uniqueness of Harvard. Students can take classes from great professors and meet interesting people at any college or university. What makes Harvard unique is that we were fortunate to interact with peers who shared exceptional talents and passions across diverse subjects. It was a petri dish of ideas, where we could experiment with a cornucopia of thoughts and viewpoints over hours-long meals in the dining halls or during joint struggles with problem sets. This is the essence of a Harvard education, for which I am immensely grateful.
---
Angel Luis Morales
Chief Executive Officer, Morales Capital
House Affiliation: Cabot
Freshman Dorm: Canaday
Harvard Degrees: AB '96 cum laude, Economics; MBA '00
Harvard-Related Activities: In College: President, La Organización de Puertorriqueños en Harvard; volunteer, Phillips Brooks House Association; tutor, Boston Latin School; Director, Men's Mentoring Program in Jamaica Plain; Assistant Director, United Farm Workers Youth Program; work-study, Office of Career Services; Member, Catholic Student Association. Post-College: Established the Cassey & Angel Morales Inequality in America Postdoctoral Fellowship Fund to support postdoctoral work in the area of racial inequality; Founding Vice Chair for Diversity, Inclusion & Belonging, Harvard College Fund Executive Committee; Vice Chair, 25th Reunion Campaign; Vice Chair, 20th Reunion Campaign; Mentor, First Generation Harvard Alumni; Mentor and advisor, Harvard Latinos in Finance & Technology; Founding Member, Latino Student Organization of Harvard Business School; Member, Latino Alumni Association of Harvard Business School; Filmed interview with current undergrad describing the 2020 on-campus experience included on the Harvard College Alumni Facebook page, Harvard Alumni Association newsletter, and the Harvard Gazette.
Achievements & Honors: Four-time award recipient of the Hispanic Scholarship Fund; Sponsors for Educational Opportunity Career recruit at Goldman Sachs; Accepted into Harvard Business School as an undergraduate; Merrill Lynch Private Equity intern in 1995; Selected as co-head of the Group in 2010; co-founded and served as managing Partner of North Cove Partners, a private equity firm with more than $6 billion of assets under management; Founded a family office in 2018 to support women and minority entrepreneurs and managers and invest in mission-oriented companies; Collaborated with educators to found Comp Sci High, a high-performing public high school in my hometown of the South Bronx and the first career and technical education charter school in New York State; Collaborated with the founder and fellow alumni of the Oliver Scholars Program to found Go to College NYC, an organization that provides college guidance counseling and support services to high achieving, low-income 11th- and 12th-grade New York City public school students
Major Charitable or Other Activities: Board Chair of Comp Sci High, top decile public high school in NYC;board member, executive committee member, and chair of the Finance and Investment Committee of the Hispanic Scholarship Fund, the nation's largest not-for-profit organization supporting Hispanic higher education; Board Member and Chair of the Finance Committee of Transcend Education, a leading national organization partnering with local communities to design and support equitable schools; Founding Board Member and Treasurer of Go to College NYC; Advisory Council Member of Matriculate, an organization that trains college students at Harvard and other top institutions to provide college guidance counseling to low-income high school students; Former Advisory Council Member of Columbia University's Center for Public Research and Leadership; Former Board Member of the Posse Foundation, one of the most comprehensive and renowned college access programs in the U.S.; Former Board and Finance Committee Member of the Oliver Scholars Program, an organization that identifies gifted New York City students of African and Latino descent and prepares them for success at leading independent high schools; Former Board and Finance Committee member of the Bronx Preparatory Charter School, a high-performance charter school in the South Bronx and a member of the first cohort of charter schools in New York
Greatest Personal Rewards/Reflections on Harvard: While Harvard Yard could not have been more different than the South Bronx in the mid-nineties, my upbringing as the only child of immigrants prepared me for the academic and social challenges of being a first-generation student at Harvard. My mother instilled in me the values of hard work and persistence that were responsible for my academic achievements. Nonetheless, my undergraduate years were filled with thoughts that my identity as a young Latino was incompatible with that of a Harvard scholar.
Years later, I began to reflect on my Harvard experience and how formative—and transformative—it had been. My best friends—my brothers—were all Harvard alumni. Many of the dreams I had for myself, my family, and my community had become realistic goals because of what I learned at Harvard from professors, teaching fellows, dining hall employees, classmates, and other members of the community. It has been a privilege to remain engaged with Harvard, mentoring students and recent graduates and collaborating with other alumni on various initiatives. We can all take pride in Harvard's tremendous progress in becoming a more inclusive University and its leadership on the topic of inequality.
I will forever be a son of the Bronx and a Harvard man.
---
Farah Stockman
Member of the Editorial Board of the New York Times
House Affiliation: Kirkland
Freshman Dorm: Wigglesworth
Harvard Degree(s)/Concentration: AB' 96 magna cum laude, Social Studies 
Harvard-Related Activities: Radcliffe Rugby (flanker); Phillips Brooks House Association (Mission Hill Summer Program); Junior year study abroad (Kenya); The Circle; Reunion co-chair of the 25th Reunion
Achievements & Honors: My senior year of College, I won the Stride Rite Fellowship, which allowed me to volunteer as a teacher at an informal school for street children in Kenya. That experience sparked Jitegemee, a nonprofit organization that continues to support 200 vulnerable youth in Kenya each year. In Kenya, I also volunteered as a "fixer" for a reporter in the New York Times Nairobi Bureau, which launched my career in journalism. I spent 16 years at the Boston Globe, where I won the William Brewster Styles Award, the Eugene C. Pulliam Fellowship, and the 2016 Pulitzer Prize for Commentary. I've spent the past four years at the New York Times. I received a fellowship to MacDowell, an artist community of cool-looking log cabins full of pianos, where I worked on One of Us, a book about steelworkers that will be published in 2021.  
Major Charitable or Other Activities: I'm a member of the Council on Foreign Relations and a board member of Jitegemee, a nonprofit that supports vulnerable youth in Machakos, Kenya.
Greatest Personal Rewards/Reflections on Harvard: When we graduated, I felt a sense of grief. The daily torture of trying to decide which amazing event to attend was replaced with the torment of feeling like I had failed to take full advantage of everything the campus had to offer. I felt that the four years had ended before I knew how to properly make use of them. I wanted to be a journalist but I hadn't comped the Crimson. I felt I'd squandered my chance to make something of myself. Of course, life is long. It is never too late to start a new chapter. Thankfully, I went to Kenya and spent years there getting over my own emotional baggage about what success looks like and how to achieve it. Today, I am astoundingly grateful that so many of the most important people in my life come from College. The activities I spent the most time on at Harvard—PBHA, rugby, and hanging around with roommates and friends—put me on the right path. They led me to everything that has meaning to me today, including professional success. They manage to be both my anchor and my north star and I'm so grateful.
---