Harvard College Alumni
Fundraising Basics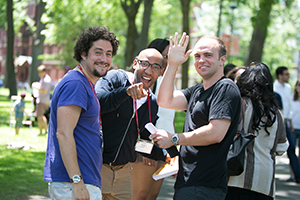 Successful fundraising starts with making a connection. Time and time again, we have found that sharing why you support Harvard inspires others to do the same. We encourage you to think about what Harvard means to you and why you have chosen to dedicate your time and resources. Is it because you received financial aid? Is it the friendships you made with your Housemates and teammates? Is it that seminal class in computer science that changed your life? Perhaps knowing that you are supporting new research and promising scholars inspires you.
Whatever your reasons, please share them with your peers. Ask how Harvard impacts their lives or about a favorite memory. These recollections can prompt conversations that lead to meaningful support. Your personal outreach is what helps us attain our shared goals and increases the number and size of gifts each year.
Getting Started
Sharing Your Story
Making the Ask
CrimsonLink online volunteer portal
Getting Started
Here are some guidelines to help you get started:
1. Plan your approach
Think about why Harvard is important to you. Why do you give?
Brush up on the background and interests of your peers. You will receive biographical information to help prepare for your conversations.
Be confident. Most alumni are happy to contribute and simply need to be asked. You don't need an answer for everything—questions can help you understand an individual's philanthropic interests and motivations.
2. Have a conversation
Share your story. Explain why you give to Harvard and why you believe a gift can make an impact.
Be direct. "Will you join me?" is often the most powerful question you can ask.
Discuss gifts already committed by peers and ask for a specific amount. (Example: "Can we count on your help? Would you consider a gift of $_____?") Harvard College Fund officers will provide you with contextual materials such as a gift scale or box chart, which are especially helpful when discussing larger gifts.
For reunion campaigns and parent solicitations, share that pledges of $5,000 or more may be paid over time (up to five years).
Listen carefully and don't expect an immediate commitment, especially for larger gifts.
Inquire about matching gifts. Ask whether a donor qualifies for a corporate matching program.
3. Follow through
Agree on next steps and maintain contact.
Send a thank you note that includes the specific pledged or proposed gift amount.
Let donors who make multiyear pledges know that they will receive confirmation of details and periodic reminders from Harvard.
Follow up with your staff contact once you have secured the pledge or gift. Harvard College Fund staff will handle all administrative details and ensure a smooth experience.
Sharing Your Story
Why do you give to Harvard?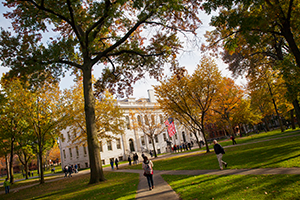 Some people give to Harvard to express affection, loyalty, or out of a desire to give back to an institution that has made a profound impact on their lives. Others give to sustain Harvard's role as a global leader in higher education. Maybe you give to help Harvard advance the teaching and research that is making a difference worldwide. Many graduates who have benefited from Harvard's generous financial aid initiatives want to pay it forward to the next generation.
Whatever your reasons, your ability to articulate your own authentic and unique motivations for supporting Harvard will be your most powerful tool when soliciting others. While this website and Harvard College Fund staff can provide myriad facts and figures to make the case for giving, it is your own narrative that can be the most compelling.
When speaking to classmates:
Don't be afraid to make the discussion personal.
Ask how Harvard has affected their lives.
Encourage them to share favorite memories. Does a classmate or faculty member stand out? If so, why?
Share current Harvard stories to help alumni feel more connected to the College today.
Making the Ask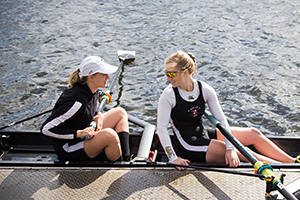 Everyone approaches the solicitation process differently. Many enjoy the challenge. Some may find it difficult at first, but soon discover that the process becomes easier and more gratifying with each experience. New solicitors can lean on seasoned volunteers and Harvard College Fund officers for assistance.
Tips for Solicitation
For new volunteers and veteran fundraisers alike, it is helpful to review these tried and true fundraising tips.
Participation-level Gifts
Participation-level gifts are more transactional than leadership-level gifts. Donors typically decide to give quickly via a written appeal or phone call and complete the gift by the end of the fiscal year (June 30). This gift requires positive feelings and a desire to support Harvard, but not necessarily a close connection to the solicitor.
Leadership Gifts
Leadership gifts take more thought and preparation. Relationships become more important, and several conversations may occur before a donor commits to a gift. The donor may fulfill a significant pledge over the course of several years.
Your class officer can provide guidance with leadership-level solicitations and help to align a donor's philanthropic goals with Harvard's needs. When done well, engagement leads to commitment and enjoyment of philanthropy. Each gift creates a base for future solicitations.
Engagement Beyond Giving
Broad alumni engagement beyond giving is also critically important to our collective success. Strengthening the alumni community and alumni connectedness to Harvard will bolster philanthropic participation over time.