Welcome to the Harvard College Fund and Thank You for Your Support
Our success is made possible by the generous annual contributions of more than 30,000 alumni, parents, and friends. This broad base of support includes gifts at all levels that together have a tremendous impact on the University. We also rely on a dedicated volunteer corps of more than 1,500 alumni and parents who give their time and energy sharing their Harvard stories with fellow classmates and friends.
The Harvard College Fund, working in concert with volunteers in the Harvard Alumni Association, provides one of the most meaningful and influential opportunities for individuals to stay connected to the University. Your investment in Harvard's future will pay dividends for generations to come and we hope you will consider joining us in this important endeavor.
We invite you to learn more about becoming a volunteer and to make your gift today. 
Thank you!
Harvard College Fund Executive Committee
The Harvard College Fund (HCF) Executive Committee brings together volunteer leaders from all areas of the College, the Graduate School Fund, and the HCF Parent Engagement Programs to inform the HCF's strategic direction. The Executive Committee hosts annual meetings and flagship events, provides support and guidance for more than 1,500 volunteers, and serves as a link between the Harvard College Fund and the Harvard Alumni Association.
2020–2021 Harvard College Fund Executive Committee
Co-Chairs
Eryn Ament Bingle '95
Alan K. Jones '83, MBA '87 
Vice Chairs for Associates Giving
Nisha Kumar '91, MBA '95
Jeffrey D. Lee '97 
Vice Chairs for Diversity, Inclusion & Belonging
Angel L. Morales '96, MBA '00
Mari Nakachi '87 
Vice Chairs for International Engagement
Elizabeth Pierpont Engstrom '81
Susan J. Ko '96, MBA '02 
Vice Chairs for Participation
Ravin Agrawal '91, MBA '95
Cynthia Austrian Weber '88, MBA '93 
Vice Chairs for Planned Giving
Julie Sakellariadis '78
Nicholas J. Sakellariadis '73, JD '77, MBA '77 
Vice Chairs for Recent Graduates
Peter A. Boyce '13
Majla Custo '10 
Vice Chairs for Reunion Giving
Young J. Lee '94, MBA '98
Melissa Ma '92, MBA '96 
Co-Chairs of the West Coast Council
Ann Akichika '88
Alastair A. Mactaggart '88, MBA '93 
Co-Chairs of the Graduate School Fund
Mary Sutherland AM '73, MBA '83
Jianming Yu, PhD '98 
Parent Co-Chairs of the Harvard College Fund
Guy and Hila Goldstein P'24, '19
Peter '90 and Susannah Kagan P'24
Kevin MBA '88 and Patti O'Meara P'22, '20, '18 
Members-at-Large
Ravin Agrawal '91, MBA '95
Janet Nezhad Band '83, MBA '89, JD '90
Kenneth Gilbert Bartels '73, MBA '76
John W. Boynton IV '88
Peter Y. Chung '89
Deborah A. Cincotta '94
William B. Decherd '01
Alexis M. Durham '05
Denis D. Fedin '17
Joseph B. Fuller '79, MBA '81
Elena Hahn Kiam '85
Jonathan C. Korngold '96, MBA '01
Ashley Leeds '80
Kathryn J. McKinley '09
Matthew R. Mitchell '01
Erica Mitnick Klein '00, JD '08, MBA '08
John J. Moon '89, AM '93, PhD '94
Michael E. Olshan '04
William L. Robbins '90, MBA '95 
Former Chairs
Geraldine Acuña-Sunshine '92, MPP '96
Samuel C. Butler '51
Sandra M. Edgerley '84, MBA '89
Charlie J. Egan Jr. '54
Catherine A. Gellert '93
John T. Hazel Jr. '51
Thomas P. Hirschfeld '83
Michael F. Holland '66
Michael T. Kerr '81, MBA '85
Carl J. Martignetti '81, MBA '85
Diana L. Nelson '84
Lisa Roumell '81, MBA '85
Nicholas J. Sakellariadis '73, JD '77, MBA '77
Thomas F. Stephenson '64
Stephen M. Waters '68 
Paul M. Weissman '52
Gwill E. York '79, MBA '84 
Harvard College Fund Awards
Every year the Harvard College Fund honors volunteer leaders who have distinguished themselves in their fundraising efforts. The Harvard College Fund Executive Committee presents the following awards at Assembly each fall:
Albert H. Gordon '23 Award
In 1990, the Fund established this annual award in honor of Albert Gordon, founder of the Associates Program, whose decades of leadership have challenged countless contributors to give more to Harvard than they had intended. The generosity and hard work of award recipients have significantly strengthened our annual giving programs.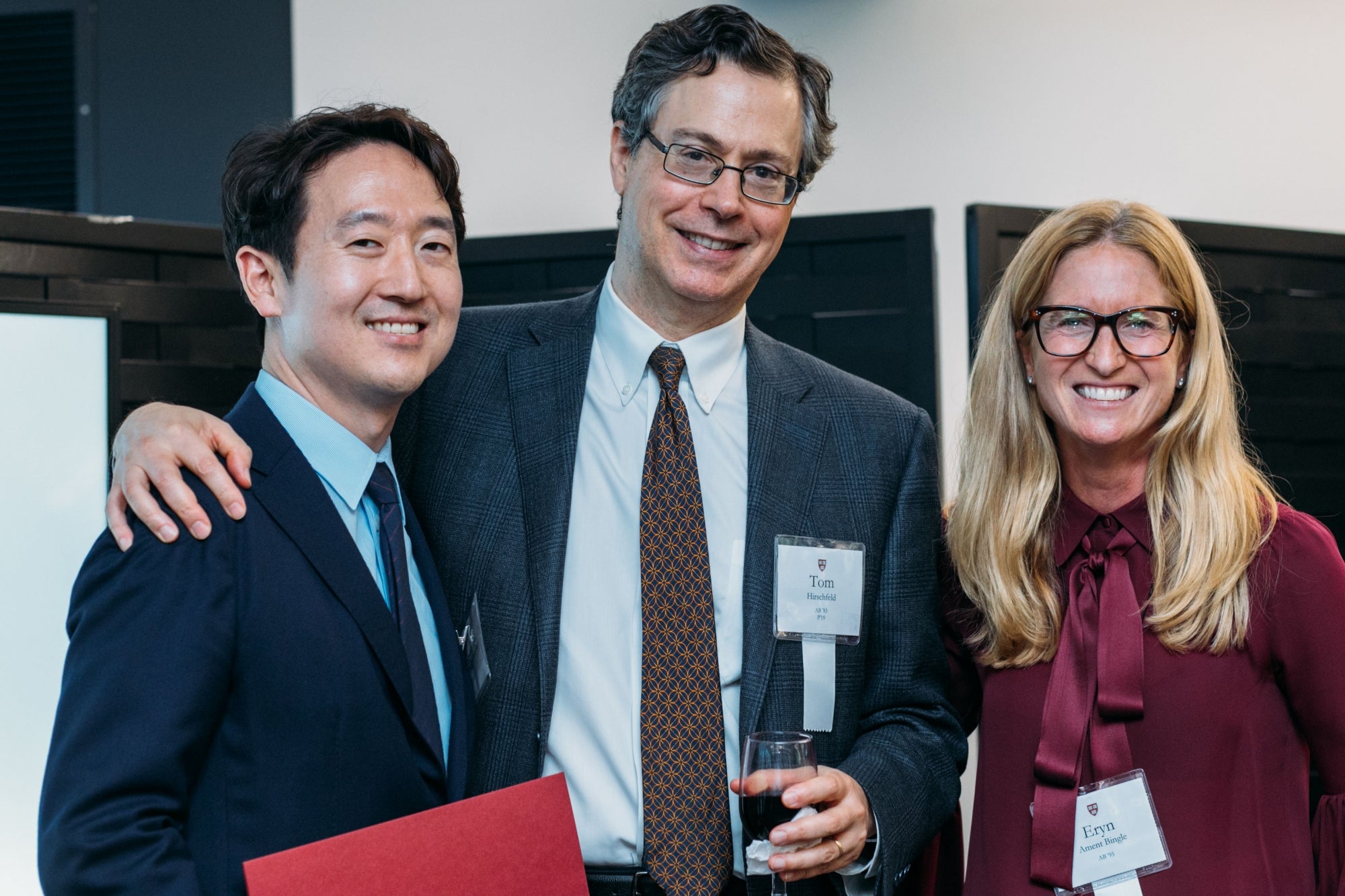 2018–2019 Awardee
Jeffrey D. Lee '97
Joseph R. Hamlen '04 Award
Established in 1989 in memory of Joseph Hamlen, Harvard College Fund founder and inaugural chairman, this award is given annually to participation leaders whose personal outreach to classmates results in broad donor support.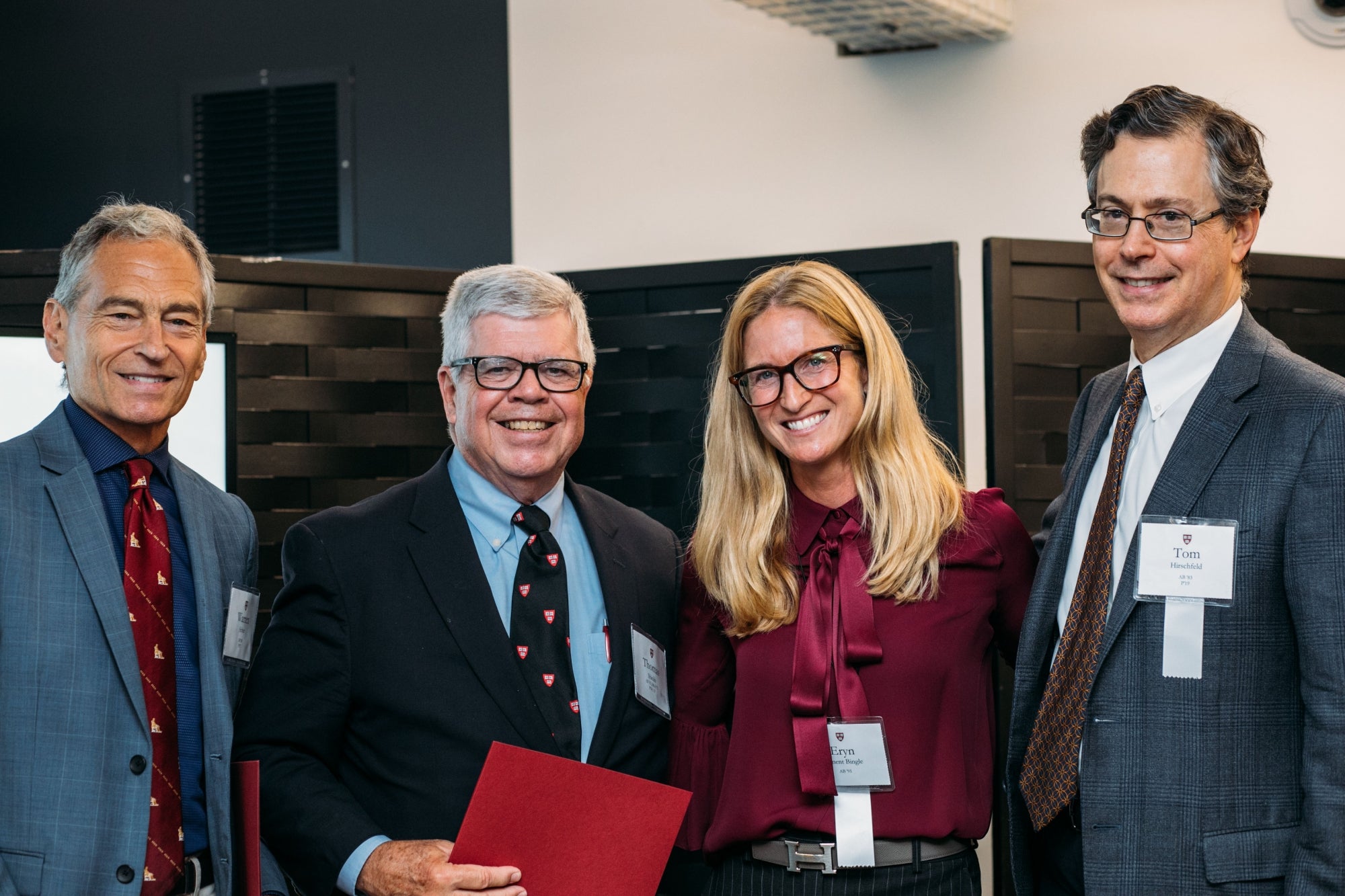 2018–2019 Awardees
Class of 1969 Participation Chairs:
John H. Hook III '69
Jane L. Richards '69
Warren Schur '69
Thomas J. Shields '69
Roger Flather '54 Award
This award, created in 2006 to recognize the Harvard spirit embodied by Roger Flather, honors emerging pre-25th reunion leaders who have engaged classmates in an innovative and creative fashion, encouraging younger generations of alumni to initiate annual giving traditions of their own.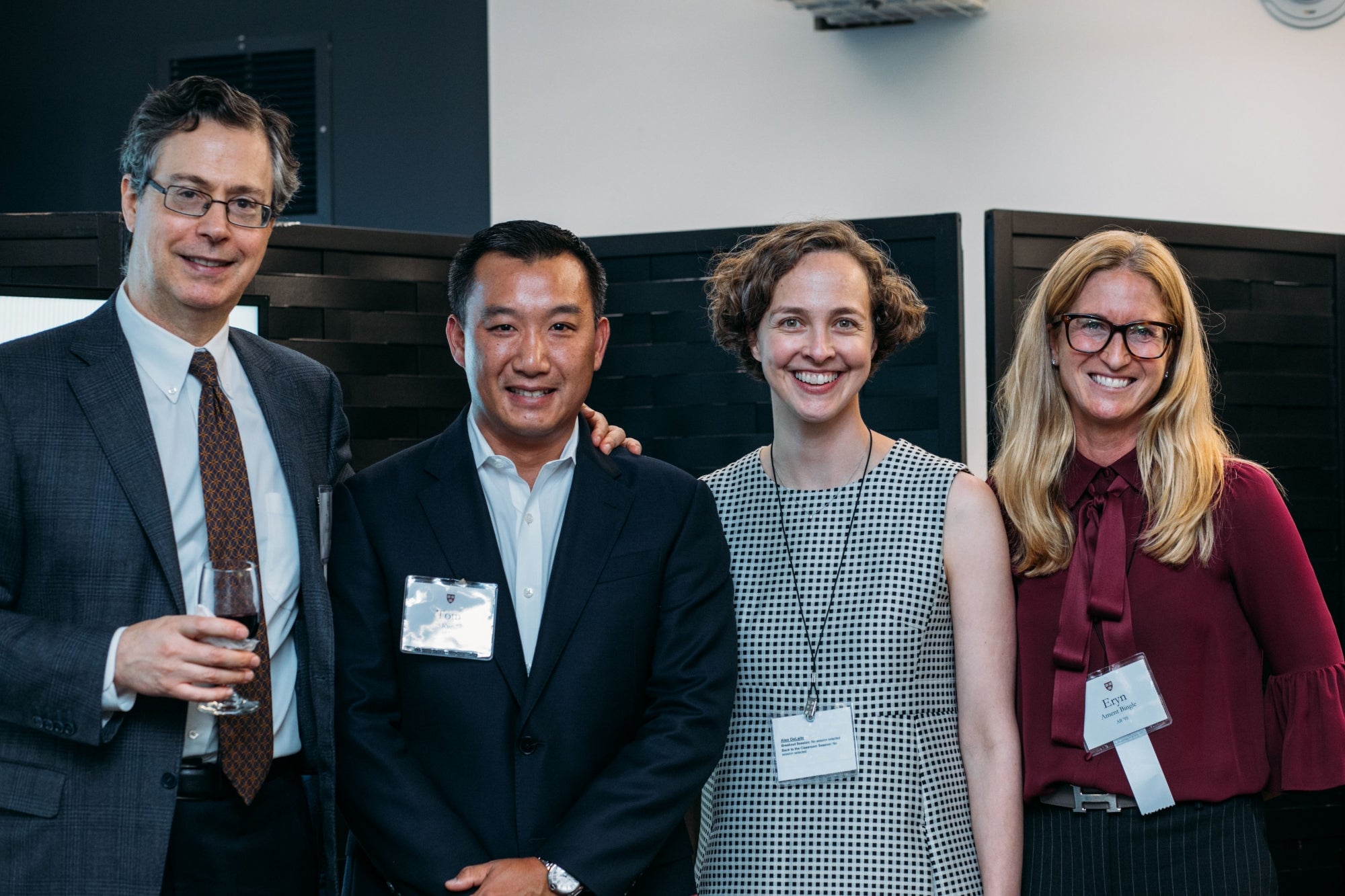 2018–2019 Awardees
Alexandra DeLaite '99
Tom Kuo '99
Contact Your Class Officer
We appreciate your involvement with your class and look forward to working with you. Contact information for your Harvard College Fund officer can be found below, arranged by class year, and we encourage you to reach out to us for more information about volunteering with your class gift campaign. You may also view an alphabetical listing of HCF staff.
1970s
1980s
1990s
2000s
2010s
2020s
Associates Giving 
Harvard College Fund Parent Engagement Programs
Cara Mia Bruncati


Managing Director, Parent Engagement Programs




617-496-3819

 
Liz Stanton


Associate Director, Parent Engagement Programs




617-496-3503

Graduate School Fund (GSAS)
Harvard College Fund Leadership
HCF Staff Directory
Xander Bennett
Staff Assistant
Harvard College Fund
617-998-1489
Cara Mia Bruncati
Managing Director
Parent Engagement Programs
617-496-3819
Jennifer Downing
Assistant Director
Athletics Alumni Relations and Stewardship
617-496-4317
Becky Fassio
Managing Director
Reunion Campaigns
617-496-6368
Kayla Ferria
Assistant Director
Reunion Campaigns
617-495-1633
Emily Firment
Assistant Director
Reunion Campaigns
617-496-8645
Abby Fischer
Assistant Director
Reunion Campaigns
617-496-6898
MacKenzie Griffin
Coordinator
Harvard College Fund
617-495-2131
Devin Handley
Staff Assistant
Harvard College Fund
617-496-7422
Erin Hobin-Audet
Managing Director
Reunion Campaigns
617-495-3023
Abby Jarvis
Assistant Director
Reunion Campaigns
617-495-4045
Krisela Millios
Assistant Director
Reunion Campaigns
617-496-0118
Mackenzie Milne
Assistant Director
Reunion Campaigns
617-496-6152
Caroline Murphy
Staff Assistant
Harvard College Fund
617-496-1058
Kate Osterman
Managing Director
Reunion Campaigns
617-496-5622
Renee Powell
Staff Assistant
Harvard College Fund
617-495-5791
Suzanne Rose
Staff Assistant
Harvard College Fund
617-495-7557
Liz Sapia
Assistant Director
Reunion Campaigns
617-384-9092
Stephanie Skedros
Director
GSAS Giving
617-495-1629
Molly Stansik
Assistant Director
Undergraduate Giving
617-496-9545
Liz Stanton
Associate Director
Parent Engagement Programs
617-496-3503
Kelsey Trueblood
Assistant Director 
Reunion Campaigns
617-496-4429
Julia Walkup
Associate Director
Associates Giving
617-384-8203
Lauren Weeks
Staff Assistant
Harvard College Fund
617-495-8137
Nancy Weidner
Assistant Director 
Reunion Campaigns
617-496-8802
Dara Wolkoff
Executive Director
Harvard College Fund 
617-496-2807