Harvard College Alumni
Volunteer Resources
A toolkit for Harvard College Fund and Graduate School Fund volunteer fundraisers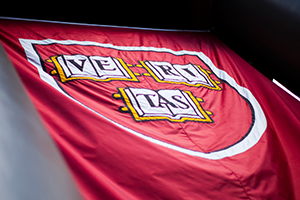 Alumni and parents who give back to Harvard continue a time-honored partnership across generations. A gift is an investment in Harvard's mission and aspirations, an endorsement of its leaders, and a meaningful way to demonstrate appreciation—for your experiences, opportunities, and friendships. Thank you for your time, your energy, and your partnership in shaping the future of Harvard.
When you volunteer for Harvard, you work with Harvard College Fund staff, alumni and parent leaders, and fellow committee members who are here to guide and support your efforts. This network offers a variety of resources to help you achieve your goals, including:
Learn more about the Harvard College Fund (HCF), the HCF Executive Committee, and the Harvard Alumni Association (HAA).
Read more about the game-changing impact of Harvard volunteers.
Getting Started: Review basic guidelines that will help you in your outreach.
Sharing Your Story: Explore and understand the reasons why people give and why it is important to

share your own Harvard experience

as part of the solicitation process.

Making the Ask: Gain confidence in

asking your classmates

for specific levels of support.
Access GiveCampus, our online volunteer portal, to manage current solicitations, select additional classmates, and record pledges/notes.
Review a listing of the main forms of recognition and stewardship that donors receive for their gifts.
Learn about vehicles for life income plans and other planning strategies.
Specific instructions on the variety of ways gifts can be made to the Harvard College Fund.