What's Your SIG? First Generation Harvard Alumni
Q&A with FGHA President Kevin Jennings AB '85
April 17, 2017
The Harvard Alumni Association's more than 50 Shared Interest Groups (SIGs) bring together tens of thousands of alumni across the globe around common interests, whether it's a cultural identity, a student activity, a professional field, or something else. Whatever your passion, there's a SIG for you! To help you find your SIG, the HAA presents "What's Your SIG?"—a series of conversations with members of different SIGs about what these dynamic communities mean to them.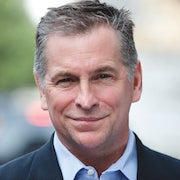 For the nearly one in six Harvard College students who are the first in their family to attend college, life at Harvard presents both exciting opportunities and unique challenges. Having experienced this firsthand during their undergraduate years, the members of First Generation Harvard Alumni (FGHA) are dedicated to making Harvard a better place for current first-generation students—through mentoring, advocacy, and networking. In recognition of these efforts, FGHA recently received the HAA Clubs & SIGs Committee's Outstanding Contribution Award.
FGHA President Kevin Jennings AB '85, who founded the group in 2012, reflected on his experience as a first-generation student at Harvard and explained how the SIG is helping both students and alumni find strength in their first-generation identity.
What inspired you to create First Generation Harvard Alumni?
Harvard wasn't the easiest place to be a first-generation student in the eighties. I often felt out of place, confused, and sometimes angry; it was clear that this was not a place where folks like me had historically belonged. At times it felt a bit like being an unwanted guest in someone else's very expensive and exclusive home. I founded FGHA because I wanted to do something to make it better for current students so they would feel that they too "owned" Harvard.
Who are your members?
"First-generation" means you represent the first generation of your family to attend a four-year university. While we welcome all alumni to join, our target members are fellow alums who share the first-generation experience. For most of our members, this is their first engagement with the University since graduating.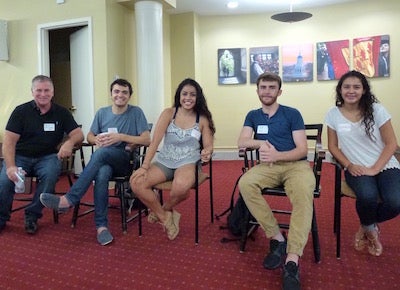 What do you enjoy most about being part of this community?
Participating in our mentorship program. When we launched the program in 2012, we didn't know how many kids would sign up. We had 17 mentors, and my initial thought was, "I hope everybody gets a mentee." It turned out 76 kids applied, and we were only able to mentor 37. Now we have about 100 mentors serving about 130 incoming freshmen. I have mentored seven undergraduates. My first two graduated last year, so I saw them all the way through their Harvard experience. It has been wonderful to get to know today's students and be able to support them; my mentees feel like adopted nieces and nephews to me.
A lot of first-generation alumni felt invisible, confused, and very alone when we were undergrads. The mentorship program has enabled us to go back and alleviate that feeling for current students and, in the process, help us feel better about Harvard. And for the mentees, it has been invaluable to have a mentor who can say: "What you're experiencing is completely valid. Here's how I survived it and you will too." I think that's been a very reassuring message.
How has it benefited you personally or professionally?
At the risk of sounding like an Oprah cliché, it has been very healing to be able to do something to make Harvard better for first-gen students. For me, being first-generation is strangely akin to being gay, one of the other identities I claim. You often feel ashamed to be first-generation, like it is something you should hide, and there are constant reminders that you are different than the typical Harvard undergraduate—reminders that sometimes make you feel like you don't belong. Through my work with FGHA, I have discovered classmates and found that neither of us knew the other was first-generation, having worked very hard to conceal it as undergraduates. Helping both students and alumni to "come out" as first-generation has been very rewarding.
Why should alumni consider joining FGHA?
In addition to the mentorship program, there are many other ways to get involved: If you're in Cambridge, we can arrange for you to meet some students and share your perspective. We've done a number of career panels. We recently hosted a networking cocktail party in the New York City area, and we plan to do that in other cities where we have a critical mass. So if you are first-generation and want to make things better for today's first-gen students, this is the place to come. You can make a real difference.