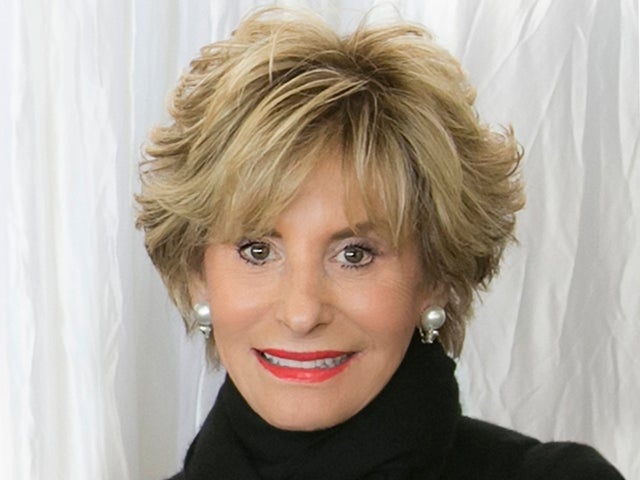 For Arlene Hirschfeld, a planned gift to support the Women's Studies in Religion Program at Harvard Divinity School is an extension of her life's work of helping people and organizations be all they can be.
Arlene Hirschfeld has long championed the power of women leaders to make a difference in the world. A tireless community activist for over 50 years with deep Colorado roots, she was inducted into the Colorado Women's Hall of Fame in 2006 in recognition of her advocacy, philanthropic leadership, and mentorship efforts.
In 1992, at a program in Denver sponsored by the Colorado chapter of the National Museum of Women in the Arts in Washington, D.C., and the Harvard Women's Studies in Religion Program (WSRP), Hirschfeld heard a speech given by Constance Buchanan, then director of WSRP. Buchanan's speech, entitled "Women and Motherhood: From Artistic Image to Public Value," opened her eyes to the importance of how religion can foster or limit the roles that women play. This foundational knowledge holds valuable lessons for women leaders driving change in all areas of society.
The WSRP at Harvard Divinity School (HDS)—which explores the relationship between religion and gender through interdisciplinary research and teaching across subjects including feminist theology, ethics, and women's history—inspired Hirschfeld to get involved and introduce its work to others. Since 1997, when Buchanan left HDS to become a senior program officer at the Ford Foundation, Hirschfeld has had the privilege of working with director Ann Braude, whose effective leadership has driven the growth and influence of the WSRP to the success it continues to enjoy today.
Starting in 1994, Hirschfeld was part of a group of donors from across the country that raised a foundational endowment for the long-term sustainability and impact of the WSRP. Their efforts were aided by another group of donors—led by Rita E. Hauser HLS '58, who put together a fund to match gifts of $25,000 or more by women across the University during that time. In 2014, Hirschfeld again joined some of WSRP's dedicated supporters in establishing the Constance H. Buchanan Endowment to support the program. Recently, she spearheaded efforts to bring the amount raised for the fund to $1 million after Buchanan passed away in 2020. Through these efforts and continued support, these donors help to expand opportunities for talented scholars to participate in the program. They always welcome new people to get involved.
Energized by WSRP's momentum as it continues to thrive, Arlene and her husband of 55 years, Barry Hirschfeld, recently augmented their contributions to the Buchanan Endowment Fund with a gift of life insurance, a charitable giving technique she learned about from Anne McClintock, executive director of Harvard University Planned Giving. "The network of women is incredibly powerful," Hirschfeld says. "WSRP supporters have used their knowledge to inspire their communities, and the program has empowered WSRP Research Associates to do their critically important work while mentoring young women around the world."
A Legacy of Giving Back
From volunteering at a local hospital as a teenager, through her career as a high school English teacher, and into motherhood, Hirschfeld has been actively involved in over 40 organizations— as president of the Junior League of Denver, board chair of JEWISHColorado, and as a trustee of the Women's Foundation of Colorado and the Denver Art Museum. She credits her parents—who volunteered extensively across the Jewish and secular communities in Denver—as her role models, as well as her husband, for enthusiastically supporting her lifelong commitment to the community and to helping others.
Arlene and Barry, who have previously volunteered for and given donations to the Harvard College Parents Fund, have dedicated themselves to serving every aspect of their community—from health care and infrastructure to education and art—while balancing their family and careers to raise two sons, Barry Jr. AB '93, MBA '98 and Hayden AB '98, who carry on their tradition of service.
Faith has always remained an important presence for the couple. "We are active in and supportive of our Jewish and secular communities. We are committed to fostering respect and appreciation of all religions and work to eliminate prejudices. Because of WSRP, it was easy for me to get involved at Harvard Divinity School, which champions and shares these values," she says.
Hirschfeld serves on the HDS Dean's Council, motivated to serve the School's focus on studying and learning from more than 30 religious traditions. "This culture of respect for one another— for their religious beliefs and viewpoints—shows all of us what we must do to move forward together for the betterment of our global community. In light of HDS's impeccable scholarship and meaningful work, it enjoys a well-deserved reputation as a worldwide leader. As such, when HDS speaks about issues, others listen. I am honored to be able to share my time and financial support with HDS—one of the best investments I can make in our future."
---
This story is featured in the Spring 2022 issue of the Gift Strategies newsletter. For more information about gifts of life insurance, please visit our webpage or contact us with any questions.