Sibling support from The Last Frontier
January 31, 2018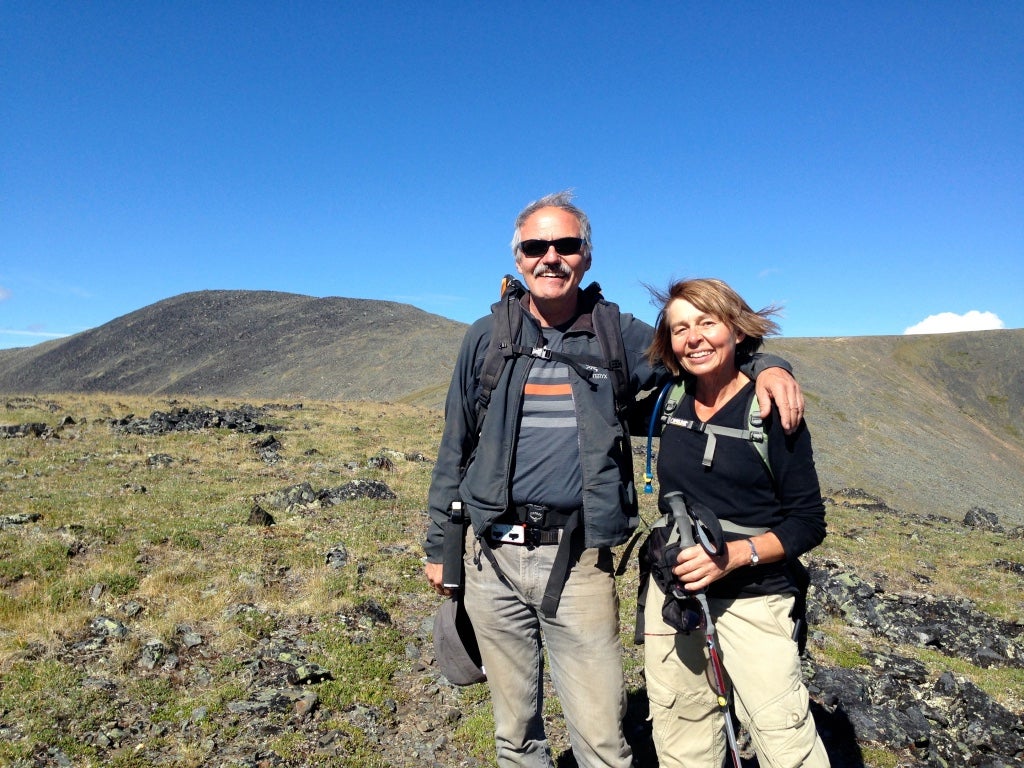 UP IN THE AIR
In Alaska, life is a little different. Some of the things residents of the lower 48 states take for granted—like trips to the grocery store or daily mail delivery—require a bit more planning and effort. It's a lesson Marvin and Willy Lou Warbelow learned quickly after moving to Alaska from Wisconsin in 1945 to teach in Eskimo villages north of the Arctic Circle.
Over their first decade in Alaska, the Warbelows welcomed four children—Cyndie, Ron, Art, and Charlie—and relocated to a lodge at Cathedral Bluffs (near Tok) on the Alaska Highway. They instilled in their children a sense of adventure, an appreciation for hard work, and a strong belief in the value of education.
Because it was difficult to reach the remote villages in which they taught, Marvin obtained his private pilot's license. Eventually, he started Warbelow's Air Ventures, a one-pilot air service offering mail, freight, and passenger transport from its base at Cathedral Bluffs to the northern and interior Alaskan villages that often lacked road access.
When Marvin was killed in a shop accident in 1971, Art dropped out of high school and took over Warbelow's with his brothers. Though he had always planned on attending college, Art didn't enroll at the University of Alaska Fairbanks (UAF) until 10 years after he took over the family business. When he was in a plane crash in 1982, his viewpoint changed entirely.
"It was a significant moment in my life for getting me back to school," Art says of the crash. "As I lay in the hospital for a few weeks, I thought, 'I should probably be doing something different with my life rather than flying airplanes.'"
Although he never finished his undergraduate degree, Art did obtain a master's degree from UAF and a doctor of business administration degree from Harvard Business School (HBS) in 1992. He then returned to UAF to teach and resumed his duties at Warbelow's.
When he sold his business in 2012, Art began to explore ways in which he could retire. He learned about planned giving from an advertisement in Harvard Magazine and was further motivated by an article he read about Howard Stevenson, Sarofim-Rock Baker Foundation Professor Emeritus at HBS (who had served on Art's dissertation committee) and a noted advisor on planned giving. Art established a charitable remainder trust to benefit HBS in 2013 and added another gift to the trust in 2015.
"I chose to support Harvard because, while I learned things at other schools, Harvard changed the way I thought," Art says. "When I went to Harvard I figured my expectations would be much greater than the reality of the experience. But the reality greatly exceeded my expectations. Not only the faculty but the student body—you learn as much from them as from the faculty."
"I chose to support Harvard because, while I learned things at other schools, Harvard changed the way I thought."
—Art Warbelow DBA '92
STAYING GROUNDED
Like her younger brother, Cyndie Warbelow's life's direction was altered when her father died. After receiving a bachelor's degree in biological sciences from UAF and a master's in zoology from the University of Michigan, she returned to Alaska three years into a PhD program at Oregon State University. Upon returning home, she too became a business owner—operating a general store and café and commercial greenhouses outside of her hometown of Fairbanks. She sold that business in 2000 and for the past 18 years has owned and operated the Plant Kingdom Greenhouse and Nursery a few miles east of Fairbanks.
"I'm the only one in my family that is firmly planted on the ground," Cyndie jokes about why she chose not to pursue a career in aviation. "I am very much the opposite—I like earth and plants."
When it came time to pull back from her business, Cyndie followed her brother's lead, establishing a charitable remainder trust at Harvard. She was drawn to it for many of the same reasons.
"The fact that it has the potential to grow alongside the Harvard endowment was intriguing, as was the income I would receive," Cyndie says. "And I felt good about some of my assets going to an educational institution. While I didn't go to Harvard, I did receive scholarships, grants, and teaching assistantships at the schools I did attend. Indirectly, this is a way for me to give back."
Cyndie chose to support an area to which she has a personal connection.
"I decided to support the Harvard University Center for the Environment because I feel fortunate to have been raised in Alaska," she says. "We have a lot of open country and I've had freedoms that have come from living in a not-so-highly populated state. I feel it's very important to preserve big chunks of the world where people can be by themselves." After studying and working hard for much of their lives, Art and Cyndie now have more time to spend pursuing their other passions. It is not uncommon to see the siblings riding the streets of Fairbanks on their bicycles, often on their way to visit their mother, Willy Lou, who is now 102. After all, Art and Cyndie's parents have had a profound impact on their lives—leading Cyndie to name her trust after them.
"The people we have to thank the most are our parents," she says. "They not only raised us in a wonderful place, they also raised us in a wonderful way. Whatever I have done and to have the money I am able to give to Harvard, I am able to do it because of them."
---
Contact University Planned Giving to learn more about supporting University programs.