Creative Guidance
Jonathan Aibel '91
January 18, 2018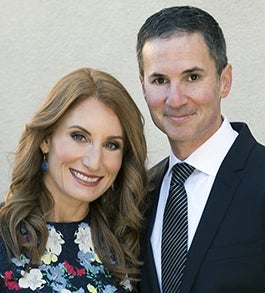 What does Kung Fu Panda have in common with Bach chorales? Ask screenwriter Jonathan Aibel '91. He often applies what he learned in his music theory classes at Harvard to his writing.
"Bach followed specific harmonic rules, yet his music never feels forced or unnatural," Aibel says. "A movie script also has constraints—especially if you're telling a classic 'hero's journey' story, which follows a conventional structure. So, my challenge is, how do I follow these 'rules' while also making them invisible to the audience? That's the art that goes along with the craft."
As an undergraduate, Aibel sang with the Din & Tonics and wrote for the Hasty Pudding Theatricals, but he didn't take any classes in writing—there weren't many options. That's why the Emmy-winning writer and his wife, Sarah, made a gift to the Creative Writing Program at Harvard.
"I'm lucky I found my way into this career," he says. "But others may not know it's an option. Harvard has the most diverse student body in the world, and each student has his or her own story. I hope the Creative Writing Program will give them the tools and the encouragement to share their unique stories with the world."