Community Ties Inspire Retirement Planning
Tom Brome '64
October 4, 2018
For Tom Brome '64, Harvard has always been an essential part of his life. Whenever possible, he travels to Cambridge for the Class of 1964's annual dinner, which has been taking place for 40 consecutive years. "I've always felt part of a broader Harvard community," says Brome.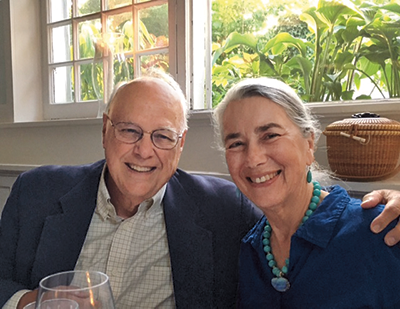 These connections have inspired a lifetime of giving. After nearly 40 years as a corporate finance lawyer, Brome decided to include Harvard in his retirement planning through several life income gifts. He and his wife, Mimi, established several charitable gift annuities and a charitable remainder unitrust through the Office of Gift Planning. "These are great ways to make a significant gift to Harvard and, at the same time, receive a steady income," he says.
For Brome, the annuity is a great option because it provides fixed payments and steady, secure lifetime income. "The percentage I got when we signed up was seven percent. That's cash every year, and most of the income is tax free."
To diversify their retirement income, he added a charitable remainder unitrust, which provides a quarterly payment for life and has potential for growth over time. The account is managed by Harvard Management Company at no separate fee. The income from both planned gifts will support Mimi, should Tom predecease her.
Brome has also created a legacy pledge, combining an outright gift with a bequest provision, to support a cause close to his heart—now and in the future. As a volunteer for the Class of 1964, he led an effort to endow a scholarship in the name of his roommate Jack Delaney '64, who had served as class secretary and passed away prior to their 50th Reunion.
"Establishing a scholarship is a very poignant way to honor my roommate Jack," says Brome, who was a resident of Leverett House.
"I can't think of anything better than to help provide a first-class education to someone who might not otherwise afford to attend. The financial aid policy is one of the things of which I'm most proud at Harvard."
While he and Mimi live in Weston, Massachusetts, and spend their summers on Nantucket, Tom's Harvard days remain a constant influence. Two of their children, Heather '00 and Clinton '93, PhD '00, attended Harvard. And Brome returns frequently to participate in the Harvard Institute for Learning in Retirement, which offers seminar style study groups for retirees.
"It's just another Harvard connection of which I'm proud," he says. "You never stop learning and never stop being a part of Harvard."