As a scientist and San Antonio city councilor, Ana Sandoval MPH '15 has made mitigating the effects of climate change on human health the primary focus of her public service.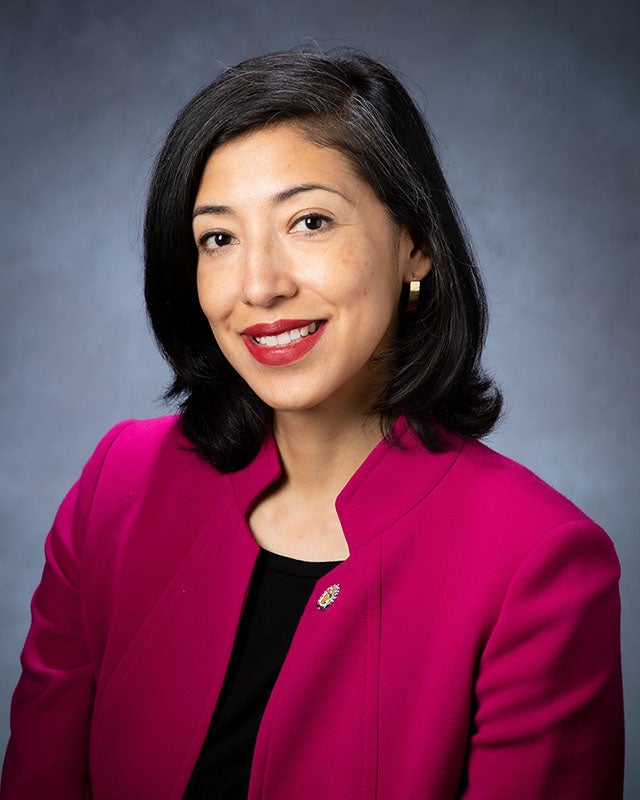 After studying chemical engineering at MIT and civil and environmental engineering at Stanford, Sandoval worked on clean air projects in San Francisco, which inspired her to pursue a master's degree at the Harvard T.H. Chan School of Public Health.
"I studied climate change and air pollution on an esoteric level—running statistical models, looking at numbers, and thinking about global impact," she says. "But it became real to me when I saw people in San Francisco facing the consequences of air pollution."
At Harvard, she delved into the public health outcomes of climate change and how environmental factors and social conditions can influence life expectancy. She traveled with Harvard Chan School professor Doug Dockery SM '74, ScD '79 to Mexico City—formerly one of the world's most polluted cities—to understand the changes the city had undertaken to greatly reduce air pollution. There, she built data partnerships between industry and public health agencies to measure how massive improvements in air quality related to health benefits. For Sandoval, who was born in Monterrey, Mexico, the project was deeply personal.
Driven to return to Texas and help her community, she successfully ran for San Antonio City Council on an environmental platform, pledging to advocate for the health of residents in a city that had among the highest asthma hospitalization rates for children in the state. This wasn't only due to air pollution, Sandoval discovered, but also extreme weather events—such as heat waves and cold snaps—that disproportionately impact the most vulnerable people.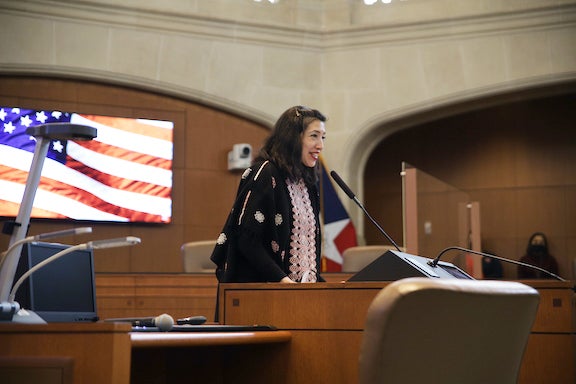 As city councilor she began to make the case that health outcomes are intertwined with climate change, showing that sustainability efforts were essential to addressing the respiratory health of the entire community. Thanks to her leadership, San Antonio has implemented new environmental policies and is on track to close one of the largest coal-fired power plants in the nation within the next three to five years.
Sandoval encourages people to participate in local government and hold their elected leaders accountable on climate concerns by asking questions, providing public comment ahead of major votes, and sending letters of support for green initiatives, as these actions can drive policy.
"If you don't ask a candidate about environmental issues, they might not take a position on them," she says. "Being challenged can make a huge difference in the way they face these issues once elected."