The Harvard Alumni Association (HAA) Awards were established in 1990 to recognize outstanding service to Harvard University through alumni activities. This year's awards ceremony will take place during the fall meeting of the HAA Board of Directors on Thursday, October 1, 2015.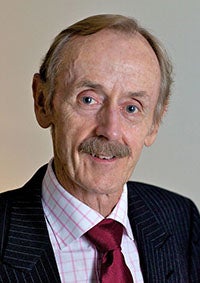 Thomas E. "Ted" Blamey MBA '70, of Sydney, Australia, manages to keep Harvard close to his heart though he is several thousand miles away from Cambridge. A life member of the Harvard Club of Australia, he received its Legends Award in 2011, which recognizes "the most outstanding and long-standing contributions of its most devoted alumni." A councillor since 1994, he also chaired the Club's nonprofits program from 2001 to 2015 and was integral in the creation of its Non Profit Fellowships, which sends two fellows selected from across Australia to attend the Harvard Business School (HBS) course "Strategic Perspectives in Non Profit Management." Blamey initiated the revitalization of the nearby Harvard Club of Victoria in 1998, acting as a liaison between the two Clubs. He has hosted the annual Krokodiloes tour in Sydney for well over 20 years, helping to coordinate between the group and the Club to organize concerts and other logistics of their stay. Active with his MBA class, Blamey contributes to the Robert Gordon Menzies Scholarship at HBS.
With over 30 years of experience as a leader in the global cruise industry, Blamey is currently principal of CHART Management Consultants, which he founded in 1997, serving cruise lines, ports, destinations, governments, and academic institutions around the globe.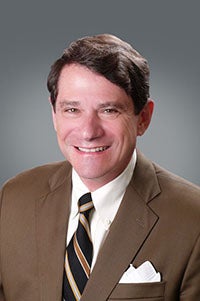 Peter A. Carfagna AB '75, JD '79, of Shaker Heights, Ohio, has demonstrated his commitment to Harvard both locally and in Cambridge. He has served as a member of the Harvard Club of Cleveland's Schools & Scholarships Committee since 1979 and held the office of secretary. From 1990 to 1994, Carfagna was the president of the Harvard Law School (HLS) Association of Cleveland. For his College class, he was elected a senior class marshal and has been active in the quinquennial reunion campaign committees through the Harvard College Fund. In 2002, the alumni body voted for him as an elected director of the HAA, and he later served as chair of the Continuing Education Committee, a member of the Executive Committee, and a member of the Committee to Nominate Overseers and Elected Directors. Carfagna has also served as visiting lecturer in sports law and faculty advisor to the Sports Law Clinical Placement Program at HLS since 2006.
A Rhodes Scholar himself, he has served on both the Ohio Rhodes Scholar State Selection Committee and the board of directors of the Association of American Rhodes Scholars. Carfagna currently holds the positions of chairman and chief executive officer of Magis LLC, a sports marketing, consulting, and investment firm.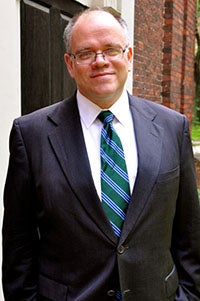 Robert P. Fox, Jr. AB '86, of Cambridge, Massachusetts, has proven his dedication to Harvard through many and varied roles. He has held numerous leadership positions in the HAA, including vice president for College affairs (spearheading the College Cluster reorganization), chair of the Classes and Reunions Committee (organizing the first Class Leadership Conference), and appointed director (twice). For the Harvard and Radcliffe Class of 1986, he chaired four reunions and serves as class secretary. He was president of the Association of Harvard College Class Secretaries and Treasurers (AHCCS&T) from 2001 to 2003. An active member of the Harvard Glee Club Foundation, he will become its vice president later this fall. He has made significant contributions to Harvard's Choral Program as chair of the Holden 20/20 Long-Range Planning Committee and the Harvard Glee Club's graduate advisor for 11 years. With the Harvard Gender & Sexuality Caucus, Fox chaired its 2015 convening "What Should We Do After 'I Do'?" and its 2008 5th anniversary celebration. A teaching assistant for nearly a dozen courses for the Faculty of Arts and Sciences (FAS), he received the Bok Center Certificate of Distinction in Teaching on several occasions.
Fox is currently a doctoral candidate at Tufts focusing on Renaissance literature and legal pedagogy. A graduate of Boston College Law School, he is a former partner of Nutter McClennen & Fish LLP in Boston.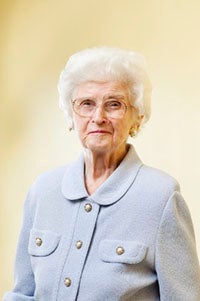 Joan Keenan AB '45, HRP '47, of Lexington, Massachusetts, is one of Harvard's most active and longest serving volunteers. Her work for Radcliffe has included decades of service both to the College and the Institute as  a Radcliffe trustee from 1974 to 1980, a class and reunion chair (most recently her 70th Reunion), a member of the Radcliffe Alumnae Outreach Advisory Board, and an officer of the Alumnae and Friends of Radcliffe College. For her continued dedication and steadfast support, she has received both the Radcliffe Distinguished Service Award in 1995 and the Radcliffe Institute Apple Tree Award in 2005. Keenan is a 50-year member and former vice president of the Harvard Club of Boston, a former member of the Harvard Club of New York, and a past officer and member of the HBS Club of Boston. For 30 years, she was an associate member of the Cabot House Senior Common Room. She was also active on several committees for the Harvard Catholic Student Center and Harvard Neighbors.
A veteran of the United States Navy, Keenan is retired after 40 years with John Hancock Life Insurance Company. She is currently a trustee for Brookhaven in Lexington.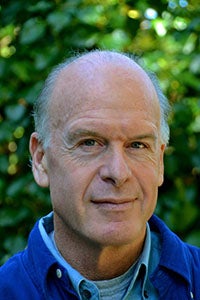 Robert M. Kraft AB '76, of Encino, California, has found ways to put his talents and expertise to the good use of Harvard. Kraft has served as the co-chair of the advisory committee of the Harvard Office for the Arts and as a member of the FAS Arts Resource Council, the Harvard Clubs of New York and Southern California, and Harvardwood. A panelist for the Harvard in Hollywood Alumni College in 2005, he has lectured on film music and participated in workshops with student composers. He became an elected director of the HAA in 2008 and was a chair of the Engagement and Marketing Committee. He was also a member of the Digital Community and Social Network Advisory Committee.
President of Kraftbox Entertainment and former president of Fox Music (20th Century Fox), Kraft has been nominated for and received a number of Academy Awards, Grammy Awards, and Golden Globe Awards. He is also the founder of Mentortainment, a music mentoring program for high school students in Los Angeles.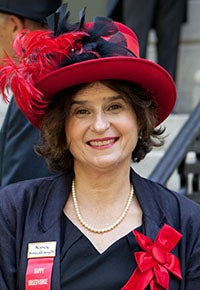 Nancy Sinsabaugh AB '76, MBA '78, of Cambridge, Massachusetts, has been a loyal and deeply engaged Harvard volunteer. Dedicated to her College class, she serves as class treasurer, has served on the executive committee of the AHCCS&T, and has chaired several of her Reunions. She has also chaired recent Reunions for her MBA class. A member or former member of Harvard and HBS Clubs in France, Luxembourg, Minnesota, New York, and Boston, Sinsabaugh was an alumni interviewer from 1994 to 2005. A member of the HAA's Happy Observance of Commencement Committee since 1992, she designed the hats that the ladies now wear and provides commentary for the Annual Meeting of the HAA. Her positions on the HAA Board of Directors have included treasurer and chair of a number of committees, among them the Awards, Chief Marshal Selection, and Classes & Reunions Committees. Sinsabaugh has also been active in several HAA Shared Interest Groups and other Harvard communities, serving in leadership roles for The Signet Society, the Alumnae and Friends of Radcliffe College, the Episcopal Chaplaincy, and the Pierian Sodality.
Sinsabaugh is the president of Transformation in Higher Education LLC, a consulting firm that provides a wide range of student service consulting expertise related to people, processes, and technology.