Supporting the Economy with Scholarships
Winston Chen PhD '70
November 17, 2016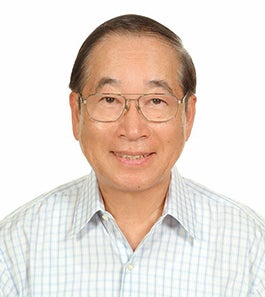 Winston Chen PhD '70 came to Harvard from Taipei, Taiwan, with a graduate fellowship and 500 dollars in his pocket. "At the time, I didn't understand how the system worked—this generosity without being asked for anything in return," says Chen of the financial aid that allowed him to earn a PhD in engineering sciences.
Chen now believes that this investment does have a way of being paid back—through innovation, jobs, revenue and tax dollars, and corporate growth. "Scholarships are an 'invisible' boost for our economy," says Chen. "Harvard invested in me and I went on to build a successful company."
He and his wife Phyllis have made several gifts in support of graduate fellowships and research funds. "Scholarships give students the competitive edge and help them become a growth engine for our society," he says.
Chen credits the Harvard Graduate School of Arts and Sciences for playing a major role in his successes. After he graduated in 1970, he began a career in research and development at IBM. Opportunities there led Chen to move beyond an expertise in solid mechanics to master fluid mechanics and magnetic recording in printing and disk storage. "Harvard's PhD training helped me to learn new technologies and new fields easily," says Chen.
In 1978, he called on this flexibility when he bought his own company, a fledgling electronics manufacturer. He had to learn how to master finance, marketing, and statistics as president, CEO, and later chairman of the board of directors of Solectron. Over the next twenty years, he collaborated to grow the business—which manufactured circuit boards for computers at the start of the PC revolution—from 30 employees and a tremulous bottom line to one that employed 80,000 people with an annual revenue of $18 billion.
"I applied my PhD to every aspect of that business: I identified the problems, did the research, and applied the solution," says Chen.
"It seems to me today that, in this ever-changing environment, it's not what you learn, but the process by which you learn that allows you to pick up any new technology quickly."
Chen is now retired from Solectron and serves as chairman of Paramitas Foundation, which he founded in 1992 to support universities, environmental, and community service organizations. He has four children, and lives in Monte Sereno, California, with his wife Phyllis and two daughters, Nicole and Karina. Chen is passionate about volunteering for Harvard as a member of the SEAS Campaign Committee, the SEAS Dean's Council, and the Committee on University Resources.
"I am extremely grateful for Harvard's generosity," he says. He hopes that his support helps Harvard develop a stronger presence in high-tech entrepreneurship. "Harvard leads in so many fields and can play a bigger role in this field if we invest in students. And I'm excited to be a part of that investment."