Houses Provide Lifelong Memories
House Renewal revitalizes cherished living-learning communities
October 14, 2015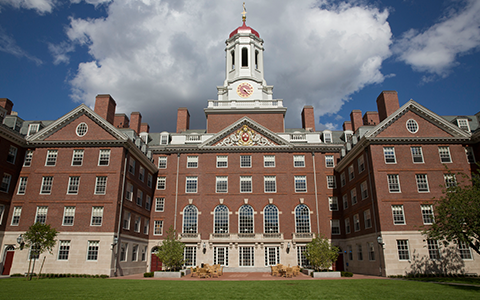 Adams. Cabot. Currier. Dunster. Eliot. Kirkland. Leverett. Lowell. Mather. Pforzheimer. Quincy. Winthrop.
These are more than Harvard's residential Houses. These are the communities where learning comes alive, friendships are formed, and memories are created. Central to the Harvard College experience, Houses are where students eat, sleep, study, perform, compete, and relax together—and where they grow and learn from one another and their extended family of House masters, tutors, and advisors.
These places of possibility are now being revitalized through House Renewal, the ambitious effort to adapt the Houses—which first opened in the 1930s—to meet the needs of 21st-century students. House Renewal is about nurturing community through improved spaces that foster interaction among students, faculty, and tutors. It's about making creative use of previously underused areas while adding luster to the buildings' historic character. It's about magnifying the impact of the treasured House system for the students of today and tomorrow.

As seen in HARVARD MAGAZINE
---
Choose Harvard today with a gift to the Harvard College Fund.
Oct 14, 2015

William E. Markus '60 and his wife, Carole, have named a seminar room in Dunster, the first full House to undergo renewal. The gift, which helps to foster student-faculty exchange, is one reflection of their commitment to Harvard. Read More

Oct 14, 2015

Daniel J. Ullyot '58 named an advising community in Leverett House's McKinlock Hall in honor of his senior tutor, Richard Gill '48. Read More

Oct 14, 2015

Loyal Harvard volunteers, Kewsong Lee '86 and Zita J. Ezpeleta '88 have established a challenge fund to support House Renewal and the undergraduate experience. Read More