Adventurous Minds
Meet four stellar graduates of the Class of 2018
June 3, 2018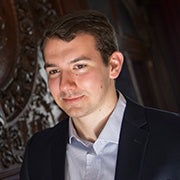 Discovering a richness in Harvard's diversity
Just weeks into his first semester, Jacob Scherba '18 was walking back from crew practice when he went into cardiac arrest. He spent the next year in and out of Massachusetts General Hospital as doctors worked to diagnose the problem. But he was determined not to let it define or derail his freshman year.
Now fully recovered, Scherba said his time as a patient helped him realize that he wanted to study medicine.
---
Her app for a socio-medical goal: Anthropology without borders
The split-second pause Margot Mai '18 took before deciding to let her cellphone go to voicemail wasn't just the usual. The message would reveal the fate of her caller, "Kaitlyn," a 24-year-old Nigerian woman seeking asylum in France. Instead of taking the call in the public gallery at the Minda de Gunzburg Center for European Studies (CES), she waited to share that moment privately.
"Waiting" Mai said, is a principle concept in her work as an "anthropologist caregiver," a term that carries weight. Mai, 22, spent last summer in Marseille, working with a French nongovernmental organization (NGO) that aims to rehabilitate Nigerian sex workers — undocumented women who migrate to Europe through a dangerous infrastructure in search of a better life. Mai's mission is to help provide that opportunity for women like Kaitlyn.
---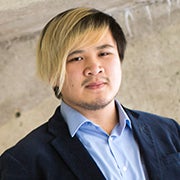 Changing his script to embrace the moments
Casey Khang Moore is a master of one of the most elusive human struggles — living in the moment. He doesn't linger on the past, or worry about the future. He's comfortable with today and he makes the most of it, no matter what.
"That's always been me: Go with the flow and whatever seems interesting or exciting at the time is what I want to be doing," Moore said.
He isn't sure if embracing spontaneity is part of his personality, or if he learned it along his life's circuitous path.
---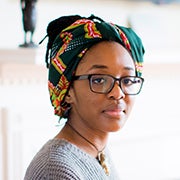 Through the lens of black health
Tania Fabo '18 started at Harvard University with clear scientific goals: pre-med with a focus on stem cell and cancer biology. Then, along the way, she discovered public health and sociology. Each one of these fields gave Fabo a different tool for investigating a burning question: Why should health outcomes in the United States be any different for racial minorities than for majority groups?
Now, as a graduate in Human Developmental and Regenerative Biology (HDRB) and a 2018 Rhodes Scholar, Fabo will take all her diverse expertise to the University of Oxford.