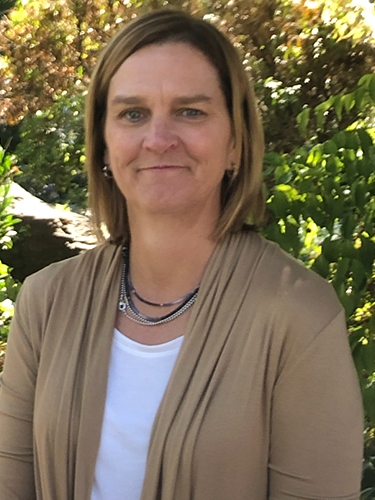 Though Karen Johnson has only been a full-time employee of Harvard Management Company (HMC) for one year, her involvement with HMC started nearly 30 years ago. As an attorney with Ropes & Gray, Johnson focused on charitable giving, governance, and compliance matters, as well as investments by charities in private equities and hedge funds, when she first started working with HMC in 1990. Now senior vice president for estates and special investments, Johnson calls upon her extensive legal experience daily to help donors support Harvard's mission through a variety of means and gifts.
What is your role at HMC and why did you decide to join the firm?
I help with gifts from donors who remember Harvard in their wills (or IRAs) as well as donors who make gifts of anything other than cash or marketable securities. I was excited to become part of this team; this role gives me an opportunity to work holistically on gifts to the University alongside the very talented planned giving staff.
What were you doing prior to coming to HMC?
I spent 28 years as an attorney at Ropes & Gray, where I was most recently a senior funds attorney working with a number of endowment funds to analyze the legal issues associated with hedge fund and private fund investments. In addition to that corporate work, I represented a range of charitable organizations on issues including governance, compliance, and charitable giving.
There has been an increase in gifts of illiquid financial assets to Harvard. Why is this, and what are the advantages for Harvard and for the donor?
We have seen significant growth in the use of private investment funds to provide capital to business development outside the traditional capital markets. Philanthropy, out of necessity, follows wealth, and to help donors make the most tax-efficient gift, we do our best to find a way to accept gifts of all sorts of capital assets. We have successfully worked with a number of donors over the last several years to help them utilize illiquid assets in their portfolios to achieve their charitable goals. Harvard and the donor need to be certain that we all understand the timeline to liquidity—to cash—which can sometimes take several years.
What are the advantages of giving private stock?
A gift of private stock enables the donor to utilize an otherwise illiquid part of their portfolio for charitable gift purposes. Gifts of private stock are more complex than publicly traded stock in part because the donor is required to obtain a qualified appraisal to establish the value of the stock for charitable deduction purposes. Gifts of later-stage, highly appreciated private stock allow donors to lock in a pre-IPO valuation as the IPO process can sometimes produce price volatility.
How do gifts of real estate work?
The most common real estate gifts that we see are either retained life estate gifts—where the donor contributes to Harvard today and retains the right to live in the property for his or her lifetime—or outright gifts of real estate. In both cases, we look at the value and the potential marketability of the real estate and conduct an environmental assessment of the property. Once we all agree that the gift makes sense, we engage a real estate consultant to help us market and sell the property. Real estate can also be used to fund charitable remainder trusts and, in some cases, to create deferred charitable gift annuities.
What other types of assets might donors consider?
One of the most fascinating aspects of my job is that I get to see the variety of ways in which our donors support Harvard's mission through gifts of artwork, private stock, and real estate—and, more recently, private funds interests. I enjoy working with my colleagues at the University and HMC to put together a package that results in a successful charitable gift for Harvard and a rewarding experience for the donor.
What do you do when you are not working at HMC?
I volunteer in my community by serving as the chair of the Board of Selectmen in Hingham, Massachusetts. We handle local issues from one-day liquor licenses to the construction of new schools and everything in between. When I am not politicking, I love to walk my dogs, Cadi and Scout!
---
Contact University Planned Giving to learn more about supporting University programs.