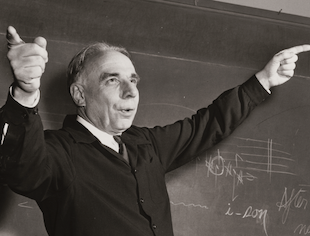 Through a gift of real estate, Harriet Woodworth Koch AB '57 and Albin C. "Al" Koch JD '59 are honoring the legacy of a beloved Harvard professor by helping student musicians pursue their passions.
If the 61-year marriage of Harriet Woodworth Koch AB '57 and Albin C. "Al" Koch JD '59 were a musical score, Harvard would be its prelude.
The couple met in the spring of 1959 as Al was finishing Harvard Law School and Harriet, a Radcliffe College graduate, was headed to Yale School of Drama. They were married the following year. Their roots at Harvard run deep, especially for Harriet, whose father, George Wallace Woodworth COL '24—or "Woody," as he was affectionately known—was deeply entwined with music at Harvard as an adored conductor, choirmaster, and music professor in the Faculty of Arts and Sciences (FAS).
So when the Kochs were considering selling their summer home on Nantucket, they saw an opportunity to honor Woody's legacy through a gift of real estate to Harvard. Working with the Harvard University Planned Giving team, they used the gift to fund a charitable remainder unitrust, providing the Kochs with lifetime income and establishing the G. Wallace Woodworth Graduate Research Fellowship in Music to support future generations of Harvard musicians. The fellowship will offer financial aid to one or more students in the Graduate School of Arts and Sciences interested in advanced study, performance, composition, or arrangement of classical music.
"Our intent in making this gift is to recognize my father's impact on the University and its students," says Harriet. "We want to help carry on the rich contributions that he made in the field."
Woody entered Harvard with the Class of 1924. In his first year, he was selected by the conductor to accompany the Harvard Glee Club, which performed a complex classical repertoire. Later, Woody joined the club on a post–World War I tour through Europe, a trip that would leave an indelible impression.
"This tour served as my father's introduction to the great European composers and conductors," explains Harriet. "It was a formative experience for him, one that convinced him he should devote his life to classical music."
After graduation, the Music Department hired him as an instructor, and he was soon appointed conductor of the Radcliffe Choral Society. Two years later, he received a Paine Traveling Fellowship in Music, which he used to study at the Royal College of Music in London under such luminaries as leading British conductor Malcolm Sargent. Woody became conductor of the Harvard Glee Club in 1933 and later Memorial Church organist and conductor of the Harvard University Choir, holding all three posts until 1958.
Harriet was a soprano in the Radcliffe Choral Society in 1954 when her father led the group on a joint transcontinental tour with the Harvard Glee Club. Woody also prepared both groups to perform annual choral concerts with the Boston Symphony Orchestra where he was often invited to be a guest conductor.
But it was his role as professor and chair of the music department—and later the James Edward Ditson Professor of Music, a position he held until his death in 1969—for which he was beloved by generations of Harvard and Radcliffe students.
One of his core teaching missions was making music accessible to everyone. Through his popular survey class "Music I"—attended by at least 300 undergraduates annually—his book, The World of Music, and his weekly radio program, Tomorrow's Symphony on Boston's WGBH, he opened up the universe of classical music to all.
"Simply to list [his] astonishing roster of activities and achievements fails to communicate either the radiant excitement with which he approached everything he did or the profound and robust simplicity of his character," his FAS colleagues wrote after his passing. "To learn from him was an exhilarating experience."
The Kochs' gift serves as an extension of Woody's mission to spread the joy of music to those eager to embrace it. "This fellowship," says Al, "ensures that graduate students of classical music can pursue their passion."
---
This story is featured in the Fall 2021 issue of the Gift Strategies newsletter. For more information about gifts of real estate, please visit our webpage or please contact us here with any questions.