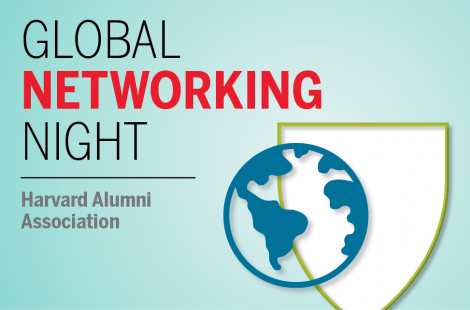 Time
January 20 at 8:00 pm – January 21 at 11:00 pm ET
Registration is now closed for the Entrepreneurship Global Networking Night event. If you would still like to register, please email clubs@harvard.edu with the following information:

Full Name
Harvard School and Class Year
Home Address
---
Alumni who have registered, please read:
Harvard Alumni Entrepreneurs invites you to join this global event to connect with fellow alumni interested in Entrepreneurship.
Remember, you can join the event at any time on January 21 to network with fellow alumni interested in entrepreneurship. The schedule for when the different HAE Chapters/Regions will be featured can be found below. 
Sophya is an online platform that runs best on Google Chrome. If you are able, please download chrome prior to the event. Please note: Sophya is not compatible with Safari.
For best results, please call in on your computer. If you are unable to use a computer, a tablet or other large screen is the next best option. Phones will work but are not optimal.
Please close all other video applications before joining for the best connection (Zoom, FaceTime, Skype, etc.)

Once you click the event llink y

ou will be prompted to enter our virtual office space using a google, twitter, facebook, or  email account for authentication. Please choose whichever method you prefer, or select enter as a guest.  
You will enter into HAE's virtual office space. At that point:
Sophya will take you through a short onboarding process. (Hint: use the arrow keys to move!)
You will then be able to edit your avatar (change its hair, clothes, and face). To edit your avatar thereafter simply click on the avatar and a menu will appear surrounding your character.
An HAE team member will be there to welcome you and show you to the GNN room!

Everything in Sophya is based on proximity. Throughout the event you will have the freedom to move around the room (using arrow keys) and join video conversations with all other guests.
When you are ready to leave the party, just close the tab you have been using and you will be logged out.
During the Event:
Each chapter/region will broadcast to kick off their session.
Please spread out and do not clump by the door, using your arrow keys or cursor to move your avatar away from the door and towards the party!
HAE team members will be present throughout the event and will appear with HAE in front of their names. Please approach them with any questions about HAE or if you are having technical difficulty. 
This is a networking event, Sophya encourages you to make new connections! You can send a message or a friend request by clicking on a character and selecting the corresponding icon, or by using the upper left menu and selecting the three dots next to someone's name. You can accept friend requests by scrolling down on the left menu until you see the "Friends" section.
To export friends list, click the arrow next to the "Friends" title and export to csv
When (~40 people) are at the party, another identical room will be created and new attendees will be transported there. To move about from room to room, use the same upper left menu bar or go to the front door and press F to navigate between rooms.
Below is the list of times alumni can call into the event based on region and time zone. We have broken them out in both GMT and EST time zones. 
Note that while most regions will be featured between 6-8pm local time, Alumni are welcome to call in at whatever time listed below works best for them. Thank you for registering for our event, we look forward to seeing you there soon!
Australia 
(GMT+8): 12pm-2pm January 21, 2021
(EST): 8pm-10pm January 20, 2021
Japan 
(GMT +9): 7pm-9pm January 21, 2021
(EST): 5am-7am January 21, 2021
China, Hong Kong, Indonesia, Taiwan, Singapore 
(GMT +8): 6-8pm January 21, 2021
(EST): 5am-7am January 21, 2021
Bangladesh, India, Pakistan 
(GMT+5.5): 6pm-8pm January 21, 2021
(EST): 7:30am-9:30am January 21, 2021
MENA/GCC, Kenya 
(GMT +4): 6pm-8pm January 21, 2021
(EST): 9am-11am January 21, 2021
Eastern Europe, Israel, South Africa 
(GMT+2): 6pm-8pm January 21, 2021
(EST): 11am-1pm
Central & Western Europe, DACH, Nigeria 
(GMT +1): 6pm-8pm January 21, 2021
(EST): 12pm-2pm January 21, 2021
United Kingdom 
(GMT): 6pm-8pm January 21, 2021
(EST): 1pm-3pm January 21, 2021
Argentina, Brazil, Uruguay 
(GMT -3): 6pm-8pm January 21, 2021
(EST): 4pm-6pm January 21, 2021
East Coast U.S.A, Eastern Canada  
(GMT-5): 6pm-8pm January 21, 2021
(EST): 6-8pm January 21, 2021
Central U.S.A, Mexico, Central Canada 
(GMT -6): 6pm-8pm January 21, 2021
(EST): 7pm-9pm January 21, 2021 
Mountain Region U.S.A 
(GMT -7): 6pm-8pm January 21, 2021
(EST): 8pm-10pm January 21, 2021
West Coast U.S.A, Western Canada 
(GMT -8): 6pm-8pm January 21, 2021
(EST): 9pm-11pm January 21, 2021