Welcome to Your City took place on Thursday, October 21, 2021. Please check back in the summer of 2022 for more information regarding the next Welcome to Your City program.
---
Calling all Seattle-based Harvard alumni!

On Thursday, October 21, alumni in cities around the world will come together to welcome members of the Class of 2021 to their new cities! Harvard alumni who graduated between 2011 and 2021, from the College or any of the graduate schools, are invited to participate.

If you live in Seattle or have plans to move there, the Harvard Club of Seattle welcomes you to register here for their Welcome to Your City event. The evening promises a welcome to Seattle while meeting and connecting with alumni in the area. Attendees will also learn about the many Harvard Clubs and Shared Interest Groups available to you and more. 

Whether you are new to Seattle or have called it home for years, the Harvard community is your community—so we hope you will join us on October 21! Register with your LinkedIn profile or other social media accounts to see who's coming and connect with others before, during, and after the event.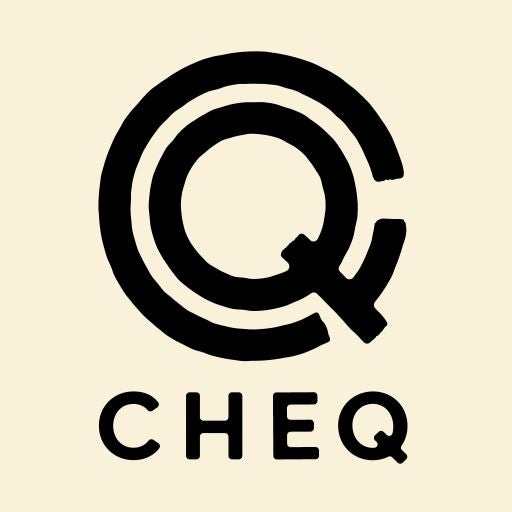 About Our Event Sponsor
"CHEQ's on us!" This highly anticipated get-together is brought to you by CHEQ, the world's first social mobile order pay app founded by one of our own Harvard alumni right here in Greater Seattle.
Want a preview? Download CHEQ tonight and get a sneak peek at what Thursday's menu holds.
You can also CHEQ us out on Instagram
Shared Interest Group Contact:
Harvard Alumni for Mental Health, Embree
Who's Coming (96
+ guests

)
Recently acquired founder
Not yet announced
Recently moved to Seattle and looking forward to connecting with some fellow alums! My startup in SF was recently acquired by a tech company up here -- loving the nature and sights of the PNW so far. Personal interests include basketball (playing and watching), golf, and great food / drink.
Harvard University Extension School
President
Ryan and Robbie LLC
I am am Entrepreneur working to revolutionize Foundational Literacy
Lived in Seattle since 2004 and working in high tech.
Harvard Graduate School of Education
Physician
University of Washington
I am a resident doctor in neurology at University of Washington with a focus in health equity and medical education, looking forward to meeting other alumni!
Post-Bachelor Fellow
Institute for Health Metrics and Evaluation
0-18 Turkey 18 - 22 Harvard 22 -25 Microsoft
Program Manager
Microsoft
Hi! I'm an incoming HBS MBA candidate, a PM at Microsoft, and ed-tech founder.
Harvard T.H. Chan School of Public Health
Associate Professor
Washington State University
I am passionate about transforming education by helping institutions adopt personalized, competency-based learning models. My company, MIDAS Education, runs statewide microcredential programs in UT, WY, and NV. Outside of work, I enjoy biking, CrossFit, traveling, and cooking.
PhD student at UW with a research focus of computer vision, audio signal processing, and music analysis.
Sr. Product Manager
Amazon
Independent College Counselor
Pacific Northwest College Pathways
As founder of Pacific Northwest College Pathways, I'm currently immersed in guiding my high school senior students through their EA/ED application submission process. I was the first student to be admitted to Harvard University from my 140 year old high school, and I now enjoy tutoring and counseling today's teenagers through their most challenging high school courses and through their college admissions journey. I hold an honors AB '03 degree in Biochemistry and an MPH in Family & Community Health '09 from Harvard and an MD from the University of Washington '09. Upon re-discovering my passion and facility for teaching during a year of staffing the then-new Huntington Learning Center in North Bend, I started my own business in Fall 2018. I have served as Native American Alumni of Harvard University President since 2016 and on the Harvard Club of Seattle Board since 2013. Please feel free to ask me about both Clubs and SIGs.
Manager, Corporate Projects
Amazon
Sr. Product Managee
Amazon
I'm an outdoor enthusiast, sporty,, and enjoy travelling. I have a creative side (painting, music) as well and think laughter is the best medicine! Looking forward to getting to know local alums and hanging out in the future!
PM at Udacity and moved to Seattle a year ago. Harvard college grad (2015)
I recently moved to the area after graduating from the College in May, with a job starting at PwC in June. In the meantime, I am looking for opportunities for internships or work around Seattle and am super excited to explore! I hope to get involved with local volunteering, nonprofits and politics while I am here, and in my free time I love to cook, sing, hike, ski, and take scenic walks and drives. Can't wait to meet some friendly faces and connect with other Harvard grads around shared experiences and interests at this event!
Pediatric Resident
Seattle Children's Hospital
Product Marketing Manager
Microsoft
Recent graduate exploring careers in the technology industry. Avid hiker, golfer, and runner. Studied Economics and Mind, Brain and Behavior
Senior Manager of Product Strategy
Expedia
Software Engineer
Microsoft
Software Engineer
Facebook
Software Engineer
Microsoft
Associate
Perkins Coie LLP
Physician
University of Washington
Harvard University Extension School
Director Technology
American Express
Working to bring to market multiple financial products for American Express globally. Technology orchestrator; inspiring tech teams to deliver better, faster and more meaningfully. Loves: my family, "soccer", mountains, continuous learning and a great Port!
Head of Product
Picket Homes
Harvard University Extension School
Harvard Graduate School of Design
Partner
MxM Landscape Architecture
Recently returned to Seattle after a decade overseas in Shanghai and Hong Kong.
Water Resources Engineer
Aspect Consulting
I work as a water resources engineer with Aspect focusing on water rights and supply development. I hope to expand my network in this new city!
Senior Financial Analyst
Amazon
Harvard College AB '00, University of Washington MEd '05. Parent, K-6 Educator, dancer. Looking forward to connecting with fellow Harvardians after a long while.
Interested in solving climate and biodiversity crises.
Harvard T.H. Chan School of Public Health
Passionate about health and wellness and the environment. I work with multi-lateral orgs on digital health strategy and implementation, advise early-stage founders in healthtech, and dream about growing my micro-bakery into a café and community space one day. I live in semi-rural Kitsap County and enjoy exploring the outdoors with my husky pup, Suna. Looking for an escape from city life? Come stay with us! airbnb.com/p/harborviewguestsuite
Harvard Graduate School of Education
Founder
Westside Education Partners, LLC
Former school leader assisting principals to ensure supportive educational environments for PK-12 schools.
Harvard School of Dental Medicine
Director, Content & Operations
Benetech
Partner
Vantage Point Financial
Program Manager
Microsoft Corporation
President
Thrive Acquisition Corp
After 20+ years living as an expat in Hong Kong, our family moved to Seattle last summer. I'm currently investing in the health and wellness industry with a sustainability focus, including sectors ranging from plant-based meats and better-for-you foods, to ag-tech and fitness verticals. Another of my companies is an active developer of logistics facilities in Florida, so I wear a few different hats. Looking forward to connecting with alumni in our new hometown.
Harvard Graduate School of Design
I invest in education, housing, and healthcare. I am currently focused on consolidating / rolling up childcare providers and on developing housing in Oregon and Washington. I am also a co-owner of an asset management firm with a portfolio of approximately one million square feet of medical offices (~$500M), and occassionally turnaround struggling businesses. I had previously ran a regional department for Kaiser Permanente in Hawaii and served on government in Beaverton, Oregon. I moved to Sammamish over the summer essentially on a whim and love it up here. I fly out to Cambridge the morning after this event to start a one-year executive program at the Graduate School of Design which had been delayed due to COVID.
Solutions Engineer
Facebook
I am quite interested in the intersection of Education and Technology, and Music and Technology. I have some experience volunteer teaching in high school and college. I am also very musical; I play piano, and guitar, and have been singing in choir since high school. I was a member of the Harvard Glee Club and now sing with Seattle Pro Musica. I'm interested in building connections with people including mentoring, career conversations and friendship.
Program Manager, Cloud Energy & Sustainability
Microsoft
Software Engineer
Microsoft
Harvard Graduate School of Education
Senior Consultant
Third Sector Intelligence
Seattlite since 2018. Love to exercise, be outdoors, travel, and do/learn new things. I'm finishing my PhD in International Higher Education in the next few months and am looking for a new position in higher education.
Harvard University Extension School
I have recently transferred to Seattle and am looking forward to connecting. I am industry expert in Transportation (all modes) and Logistics.
Lifelong entrepreneur. Recent returnee from Asia back to the Seattle area. Husband, and father of two young girls. Looking to reconnect to the community!
Sr. BD Manager, Hybrid HCLS
Amazon Web Services
Sr. Program Manager
Amazon
Strategy Manager
Benchling
Education Policy Analyst
League of Education Voters
Harvard College '17, Harvard Graduate School of Education (Harvard Teacher Fellows) '18
Senior Product Manager - Technical
Amazon
Harvard T.H. Chan School of Public Health
Program Officer
Bill & Melinda Gates Foundation
Retail business owner
Ayanchin Outfitters LLC
Harvard John A. Paulson School of Engineering & Applied Sciences
Snr Manager AMZL planning
Amazon
NFL Agent
ELITE Athlete Management
I am an NFL Sports Agent representing professional athletes in the NFL & CFL
Software entrepreneur
Appetize.io / Cobrowse.io
Software Engineer
Microsoft
Harvard John A. Paulson School of Engineering & Applied Sciences
Harvard University Extension School
Software Engineer
T-mobile
Senior Financial Analyst
Amazon
Product Manager
Expedia Group
MD Candidate
Weill Cornell Medicine
Harvard Graduate School of Education
President
Harvard Club of Seattle
Michael Bervell is a Ghanaian-American angel-investor, entrepreneur, and author. Bervell is the author of "Unlocking Unicorns," a book about the stories, habits, and lessons of billion-dollar startup founders in Africa, Asia, and the Middle East available on Amazon and in bookstores globally. He is the youngest president of the Harvard Club of Seattle.
Harvard University Extension School
CEO
OpTac International, Inc.
Author, "SWAT Operations and Critical Incidents: Why People Die." Currently completing my doctoral degree (ABD) at Teachers College, Columbia University and just moved to Seattle in September 2021. I look forward to engaging with everyone at this welcome event.
Harvard University Extension School
Executive Director
Riverboy Studios Academy of Professional and Continuing Education
ALM '21 Anthropology & Archaeology. Currently seeking a teaching position in College/University. I look forward to meeting colleagues and connection in this upcoming event.
Harvard Graduate School of Education
Climate Tech / Building Energy
Future Energy Ventures
VC investor at Future Energy Ventures, investing in Series A/B companies building the future decarbonized energy system. Interested in building energy - in particular, residential building electrification and energy efficiency.
Harvard John A. Paulson School of Engineering & Applied Sciences
Hi, I'm a recent graduate of the Data Science program. New to Seattle! I enjoy scuba diving, hiking, reading, and watching TV shows/movies.