Annual Saturday of Symposia
Hosted by the Harvard Club of Boston and Harvard Alumni Association
This is a Past Event
Date:
Time: 8:30 am - 2:30 pm
Location:
374 Commonwealth Avenue

,

Boston

,

MA

02215, United States (Details)
Attendance Policy: Open to alumni | RSVP required | Registration required
Accessibility: Wheelchair-accessible event
At this time registration for Saturday of Symposia is closed. If you are interested in joining the waitlist, please contact the Harvard Alumni Association at 617-495-1920 or at haa_alumnieducation@harvard.edu.
First offered 39 years ago, Saturday of Symposia features Harvard faculty members doing research across the University in fields ranging from social and natural sciences to the humanities.
The program is not only a longstanding tradition of the Harvard Club and HAA, but also an enormously popular one. Since it tends to sell out, please make your reservations early.
Harvard Alumni and Guests: $75
Harvard Club of Boston Members: $57 (Harvard Club fees excluded)
Continental breakfast, all Harvard faculty presentations, and three-course luncheon are included. As always, a portion of the proceeds will benefit the Harvard Club of Boston Scholarship Foundation.
FULL PROGRAM
Registration and Coffee, Tea, and Muffins — 8:30 a.m.
Session One — 9:15 to 10:30 a.m.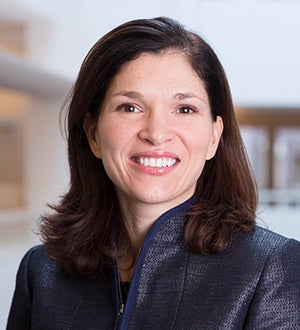 LAURA ALFARO, Warren Alpert Professor of Business Administration, Harvard Business School
"How Information Affects Trade Policy"
Can information influence a person's propensity to support one policy over another? Professor Alfaro studies how information affect individuals' views on globalization particularly limits on imports. In this session, she will explore the relationship between information of research findings in economics and the personal positions of survey respondents. Participants will leave this session with new insights on the surprising role that information plays in shaping preferences on trade policy and what this means for policymakers.
Laura Alfaro is the Warren Alpert Professor of Business Administration at Harvard Business School (HBS). She is also a faculty research associate in the National Bureau of Economic Research's International Finance and Macroeconomics Program and the International Trade and Investment Program; a member of the International Finance Corporation (IFC) Economic Advisory Board, the Latin-American Financial Regulatory Committee (CLAAF), faculty associate at Harvard's Weatherhead Center for International Affairs, and member of the David Rockefeller Center for Latin American Studies' (DRCLAS) policy committee, among others. She served as Minister of National Planning and Economic Policy in Costa Rica from 2010-2012, taking a leave from HBS. In 2008, she was honored as a Young Global Leader by the World Economic Forum.
Professor Alfaro is the author of multiple articles published in leading academic journals such as the American Economic Review, Review of Economic Studies, Journal of Political Economy, Journal of International Economics, and of Harvard Business School cases related to the field of international economics and in particular international capital flows, foreign direct investment, sovereign debt, trade, and emerging markets.
OR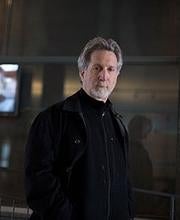 ROBB MOSS, Harvard College Professor; Chair, Department of Art, Film, and Visual Studies, Faculty of Arts and Sciences

"Documentary Rising"
Non-fiction films are everywhere, from theatrical screens, to phones, to Netflix series. In the last 10 years, there has been a tremendous outpouring of non-fiction filmmaking that dives into the sprawling, messy, complexity of our world today. Reality has become highly contested and as a result the reality business is booming. What does this work look like? What drives this phenomenon? What can we learn from these films? Using clips from contemporary documentaries, including from Harvard, our session will explore the rise of the documentary form.
Robb Moss's most recent project, Containment, is about the disposition of nuclear waste for now and for the next 10,000 years. Co-directed with Peter Galison, the film's television premiere was on PBS's Independent Lens series in January 2017. The film showed in more than 40 film festivals and 100 other theatrical and semi-theatrical settings, including in Berlin, Paris, Rio, Lisbon, Budapest, Beirut, Sheffield, Cuernavaca, and Tasmania. Art Galleries in Dublin, Sydney and Antwerp have used the film as the foundation for exhibitions, and the film was re-conceptualized into an installation piece for the Steirischer Herbst art festival in Graz, Austria. Previous films, Secrecy (2008-directed with Galison) and The Same River Twice, (2003) premiered at the Sundance Film Festival and, together, showed in more than 50 film festivals and in over 100 theatres. The Same River Twice was nominated for a 2004 Independent Spirit Award, and Secrecy was screened by the Congressional Record and the ACLU in an effort to help think through government secrecy's relationship to national security and democracy. Earlier autobiographical and essay films, including The Tourist (1991) and Riverdogs (1981) showed at such venues as Lincoln Center, the Museum of Modern Art in NYC, the Cinema du Reel in Paris and the Independent Film Festival Amsterdam. Moss has worked as a creative advisor at the Sundance Institute's Doc Edit Labs since their inception in 2004, worked as a festival juror at several U.S. film festivals including Sundance, served 8 years as a board director for ITVS, and has taught filmmaking at Harvard for the past 30 years where he is currently a professor and chair of the Department of Art, Film, and Visual Studies (AFVS) at Harvard. He is working on the third film of a trilogy about time—started in 1978—that follows a group of friends over 40 years.
Session Two — 10:45 a.m. to Noon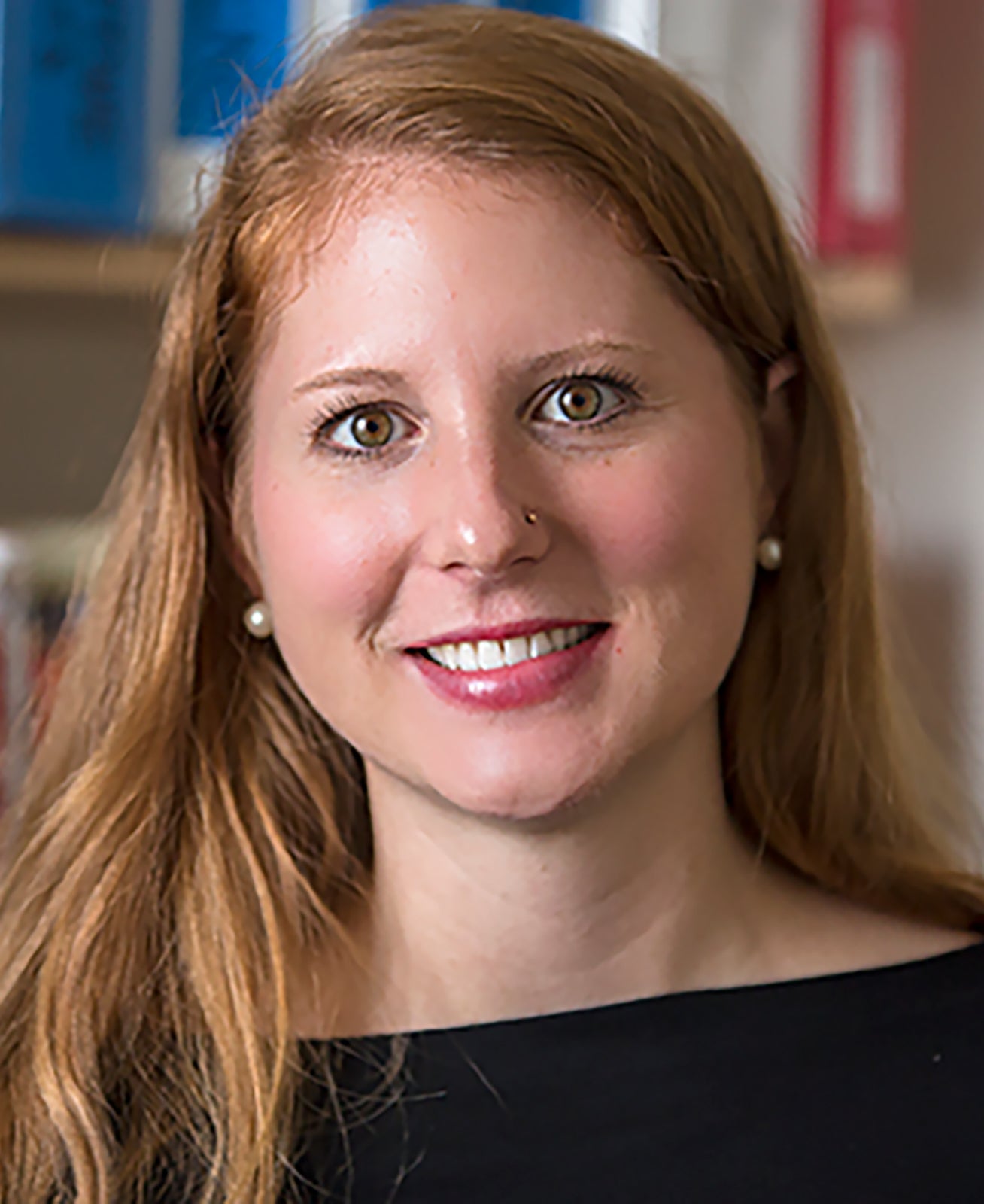 LINDSAY JAACKS, Assistant Professor of Global Health, Harvard T.H. Chan School of Public Health
"Meat and Pesticides: Double-Duty Actions for Human and Environmental Health Promotion"
Food systems around the world have changed dramatically within a generation. While these changes have resulted in unprecedented declines in undernutrition, they have come with a cost in terms of environmental degradation and the rising tide of obesity and nutrition-related chronic diseases like diabetes. Our food system is 'failing' us, and transformational action is urgently needed. However, though many guiding principles have been established for sustainable food systems, there is very limited scientific evidence to support specific intervention or policy approaches: in principle, such solutions are possible, but in practice?
The learning objectives of this lecture are: (1) to describe global trends in agriculture and dietary intake, and their impacts on the environment including climate change, (2) to understand what a "sustainable food system" would look like, and (3) to be able to discuss promising individual behavioral changes as well as policies that could move us towards such a system.
Lindsay Jaacks is an assistant professor in the Department of Global Health and Population at the Harvard T.H. Chan School of Public Health and a visiting professor at the Public Health Foundation of India. She received a BS in Biological and Nutritional Sciences from Cornell University and a PhD in Nutritional Epidemiology from The University of North Carolina, Chapel Hill. The overarching goal of Jaacks' research program is to advance our understanding of the relationship between food systems and obesity and diabetes through the lens of both nutrition and environmental health. Projects include observational and intervention studies using quantitative and qualitative approaches. Her research is primarily based in South Asia and the US. At the Harvard Chan School, Jaacks teaches "Global Noncommunicable Diseases" in the fall, and in the winter session, she teaches a field-based course on food and health systems, which has been in India these past 2 years, but will be in Nepal this upcoming year (2020). Outside of academia, Jaacks is an omnivorous reader and a bike commuter.
OR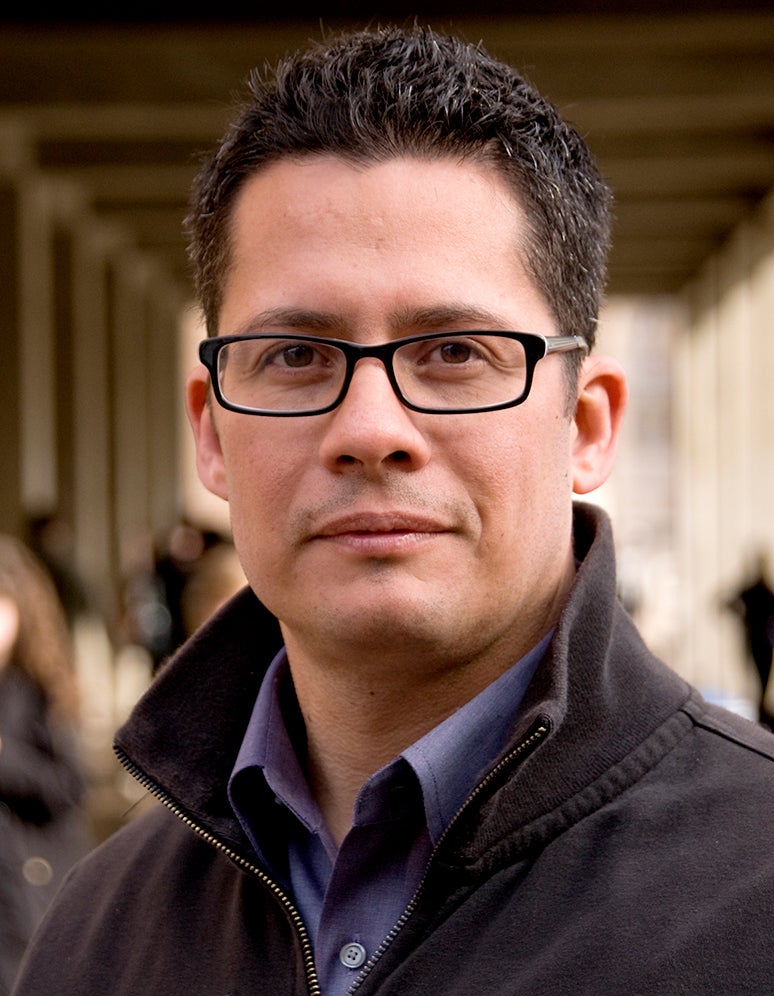 ROBERTO G. GONZALES, Professor of Education, Harvard Graduate School of Education; Director, Immigration Initiative at Harvard, Harvard University
"Lives Still in Limbo: UnDACAmented and Navigating Uncertain Futures"
Due to the political gridlock in the U.S. Congress, the fate of more than two million young immigrants remains uncertain. With legalization efforts stalled, on June 15, 2012, President Obama introduced the Deferred Action for Childhood Arrivals (DACA) program, a change in his administration's enforcement policy that would temporarily defer deportations from the U.S. for undocumented youth and young adults, in addition to providing temporary Social Security numbers and two-year work permits. At the six-year mark, more than 814,000 young people have benefited from the program and, as a result, had taken giant steps towards the American mainstream. Things changed under the Trump administration, when U.S. Attorney General Jeff Sessions announced an end to what had become a very successful policy. What does this termination mean for these young people and their families? Based on a longitudinal multi-sited research, Professor Gonzales provides data driven insights to questions of policy and practice.
Roberto G. Gonzales is professor of education at Harvard Graduate School of Education and director of the newly formed Immigration Initiative at Harvard (IIH), a University-wide effort aimed at advancing and promoting interdisciplinary scholarship and intellectual exchange around issues of immigration policy and immigrant communities. Since 2002 he has carried out one of the most comprehensive studies of undocumented immigrants in the United States. His book, Lives in Limbo: Undocumented and Coming of Age in America, is based on an in-depth study that followed 150 undocumented young adults in Los Angeles for 12 years. To date, Lives in Limbo has won eight major book awards, including the Society for the Study of Social Problems C. Wright Mills Award, the American Education Research Association Outstanding Book Award, the Law and Society Association Herbert Jacob Book Award, and the Society for Social Work and Research Book Award. It has also been adopted by several universities as a common read and is being used by K-12 schools across the country in teacher and staff training. In addition, Professor Gonzales' National UnDACAmented Research Project has surveyed nearly 2,700 undocumented young adults and has carried out 500 in-depth interviews on their experiences following President Obama's Deferred Action for Childhood Arrivals (DACA) program.
Luncheon and Keynote Panel — Noon to 2:30 p.m.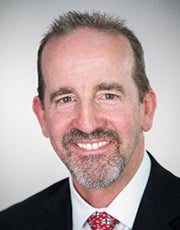 FRANK DOYLE, John A. Paulson Dean, Harvard John A. Paulson School of Engineering and Applied Sciences
"Engineering the Future: A Conversation with Dean Doyle and SEAS Faculty"
Listen as Frank Doyle, John A. Paulson Dean of the Harvard John A. Paulson School of Engineering and Applied Sciences (SEAS), shares how researchers at SEAS are collaborating across disciplines to address societal challenges with innovative technology solutions. Dean Doyle will be joined by three esteemed SEAS faculty members for a discussion on their path-breaking work: Beth Altringer, Senior Preceptor in Innovation and Design, Director of the Desirability Lab; Evelyn Hu, Tarr-Coyne Professor of Applied Physics and of Electrical Engineering; and Samir Mitragotri, Hiller Professor of Bioengineering and Hansjorg Wyss Professor of Biologically Inspired Engineering.
Frank Doyle is the John A. Paulson Dean of the Harvard A. Paulson School of Engineering and Applied Sciences at Harvard University, where he also is the John A. and Elizabeth S. Armstrong Professor. Prior to that he was the Mellichamp Professor at UC Santa Barbara, where he was the chair of the Department of Chemical Engineering, the director of the UCSB/MIT/Caltech Institute for Collaborative Biotechnologies, and the associate dean for research in the College of Engineering. He received a B.S.E. degree from Princeton, C.P.G.S. from Cambridge, and PhD from Caltech, all in Chemical Engineering. He has also held faculty appointments at Purdue University and the University of Delaware, and held visiting positions at DuPont, Weyerhaeuser, and Stuttgart University. He has been recognized as a Fellow of multiple professional organizations including: IEEE, IFAC, AIMBE, AIChE and the AAAS. He was the president for the IEEE Control Systems Society in 2015, and was the vice president of the International Federation of Automatic Control from 2014 to 2017. In 2005, he was awarded the Computing in Chemical Engineering Award from the AIChE for his innovative work in systems biology, and in 2015 received the Control Engineering Practice Award from the American Automatic Control Council for his development of the artificial pancreas. In 2016, he was inducted as a fellow into the National Academy of Medicine for his work on biomedical control. His research interests are in systems biology, network science, modeling and analysis of circadian rhythms, and drug delivery for diabetes. At Harvard he leads the School of Engineering and Applied Sciences with 100 faculty, 200 staff, 600 graduate students, and over 1000 undergraduate students. Under his tenure, the School has added 25 new faculty, three new masters degrees, one new undergraduate concentration (major), and a new Executive Education Certificate in Business Analytics (in partnership with the Harvard Business School). He is married to Diana Rodriguez Doyle and they have three adult children. In his spare time, he enjoys hiking with his family, racing sailboats, and is a certified soccer referee at the adult and collegiate level.
AA&D Community Expectations
Harvard University Alumni Affairs & Development (AA&D) programs and volunteer opportunities respect the rights, differences, and dignity of others. Those taking part in AA&D activities, are expected to demonstrate honesty, integrity, and civility in those activities, and are accountable for their conduct there with University alumni, students, parents, volunteers, employees, and invitees.
Harvard University Alumni Affairs & Development reserves the right to suspend services to and to exclude from participation in AA&D programs any person whose inappropriate behavior adversely affects the safety, well-being, and inclusion of community members.
Harvard University and the Harvard Alumni Association encourages persons with disabilities to participate in its programs and activities. Accessibility-related information can be found at accessibility.harvard.edu. If you anticipate needing any type of accommodation or have questions about the physical access provided, please let us know in advance by emailing haa_alumnieducation@harvard.edu or calling 617-495-1920.
Closest Events to Boston
Cambridge

,

MA

, United States

NJ

, United States
Virtual Event


Virtual Event