Harvard College Alumni
Meet the FAS Gift Planning Team
Staff members of the Office of Gift Planning are ready to consult with you and your adviser to plan the most advantageous gift for you, your family, and the College, the Graduate School of Arts and Sciences, or the Harvard John A. Paulson School of Engineering and Applied Sciences.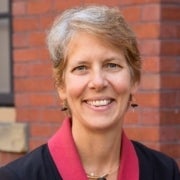 Sarah M. Carothers
Interim Executive Director
617-496-4149
sarah_carothers@harvard.edu
Sarah has more than 30 years of leadership experience in major and planned giving and has served Harvard since 2006. As the interim executive director of Development, Gift Planning, for the Faculty of Arts and Sciences, Sarah helps FAS alumni and friends create optimal gift arrangements for Harvard College, the Graduate School of Arts and Sciences, and the Harvard John A. Paulson School of Engineering and Applied Sciences. Prior to Harvard, Sarah worked in gift planning at the Trustees of Reservations, a state-wide conservation organization, and major gifts and school development at the Massachusetts Institute of Technology. She holds an AB in american studies from Mount Holyoke College and worked in private banking before transitioning to development. In her spare time, Sarah enjoys domestic and international travel, skiing, biking, and cooking.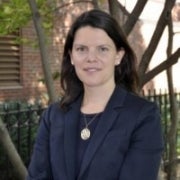 Anna S. Chiumenti
Associate Director
617-495-0914
anna_chiumenti@harvard.edu
Anna joined the FAS Gift Planning team in 2016, bringing over a decade of experience at visual and performing arts organizations in New York and Boston. At the FAS, Anna works with alumni of the College and the Graduate School, crafting tailored plans for charitable giving and helping alumni support Harvard now and for generations to come. Anna is a lawyer by training and is originally from Boston. She lives in Brookline with her husband and children.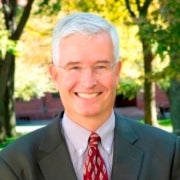 Grant H. Whitney
Senior Associate Director
617-496-6248
grant_whitney@harvard.edu
A member of the FAS Gift Planning team since early 2002, Grant applies a background in law and alternative dispute resolution to philanthropic planning with Harvard alumni. In addition to his work completing irrevocable and revocable gifts with donors, he leads the FAS John Harvard Society, the University's largest planned giving society. A national speaker on charitable tax and philanthropic planning topics, he recently began service on the Board of the National Association of Charitable Gift Planners, the industry's 8,000-member professional group. Grant and his family reside in Worcester County.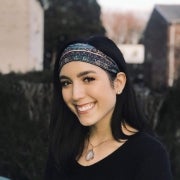 Macy L. Fernandes
Staff Assistant
617-496-3205
macy_fernandes@harvard.edu
Macy joined the Gift Planning team in January 2020. Macy recently graduated with honors from UMass Amherst, where she majored in the history of art and architecture and wrote her senior thesis, "Architecture, Gender, and Domesticity: John Singer Sargent, the Vanderbilt's, and the Gilding of an American Family." While attending UMass, Macy worked as a gallery assistant at the University Museum of Contemporary Art, as a social media assistant at the Fine Arts Center, and as a staff member for the Digital Scholarship Center of UMass cataloging art and architecture images. In her free time Macy's hobbies include antiquing, creative writing, and making art itself.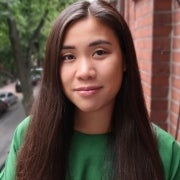 Elisha Tran
Staff Assistant
617-495-5040
elisha_tran@harvard.edu
Elisha joined the Gift Planning team in March 2020. She has previously worked at international travel company The Dragon Trip, taught English in South Korea, coordinated programs at the German International School in Boston and served as a stroke research assistant at Boston University Medical Center. Elisha is a graduate of Boston University, with a degree in psychology and biology. In her free time, she enjoys traveling, foreign language learning, social activism, and all things outdoors.