HMSC Tanzania Migration Safari
This is a past trip
This classic African safari heads deep into the wilds of northern Tanzania, where you'll experience an unmatched blend of world-class wildlife viewing, exhilarating nature walks, and intimate encounters with tribal culture. The adventure begins with a visit to a 10,000-acre private nature refuge in the Eastern Serengeti. There you will enjoy nighttime wildlife drives, guided walks, and authentic meetings with local Maasai people. Then on to the iconic Serengeti, where you will spend days exploring the untamed wilderness that lion, cheetah, leopard, and millions of hoofed animals call home. Next, observe an integral part of Tanzania's ecology in the verdant hills and farmlands of the Ngorongoro Highlands. In the Highlands, you will reside at Gibbs Farm, one of the oldest working farms in East Africa, which has been converted into an award winning eco-lodge. While at Gibbs Farm, you may explore over 50 acres of coffee fields, historic gardens, and forest on foot. Finish your adventure with a full day exploring Ngorongoro Crater, the world's largest unbroken volcanic caldera and home to over 20,000 large mammals including each of the Big Five.
Schedule by Day
Mar 6: Depart U.S.
Mar 7: Arrive Arusha
Mar 8: Arusha / Eastern Serengeti Ecosystem
Mar 9: Eastern Serengeti Ecosystem
Mar 10: Eastern Serengeti Ecosystem / Serengeti National Park
Mar 11: Serengeti National Park
Mar 12: Serengeti National Park
Mar 13: Serengeti National Park / Ngorongoro Conservation Area
Mar 14: Ngorongoro Crater / Ngorongoro Highlands
Mar 15: Arusha / Depart for U.S.
Mar 16: Arrive home
Pricing
$8,590 per person double occupancy
$9,390 single occupancy
Accommodations
One night at The Arusha Hotel
Two nights at the Eastern Serengeti Nyumba in Eastern Serengeti Ecosystem
Three nights at the Southern Serengeti Nyumba in Serengeti National Park
Two nights at Gibbs Farm in Ngorongoro Highlands
Day room at The Arusha Hotel
What to Expect
Activity Level 3: A little more to it
This safari itinerary involves a number of guided bush walks on slightly uneven, unpaved terrain for up to two hours at a time. There are a few long drives of up to five hours on bumpy roads. However, most drives are punctuated by wildlife viewing and cultural visits. If the weather is dry, the roads will be very dusty. While temperatures will be quite comfortable (high in the 70s °F and 80s °F at mid-day) the sun can be very strong, so we recommend guests wear a minimum 50 SPF sunblock and re-apply throughout the day.
Study Leader(s)
Professor of Human Evolutionary Biology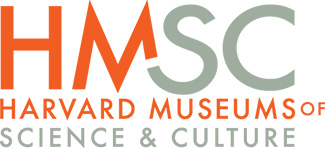 For More Information
Please email haatravels@harvard.edu or call our office at 800-422-1636 or 617-496-0806 .