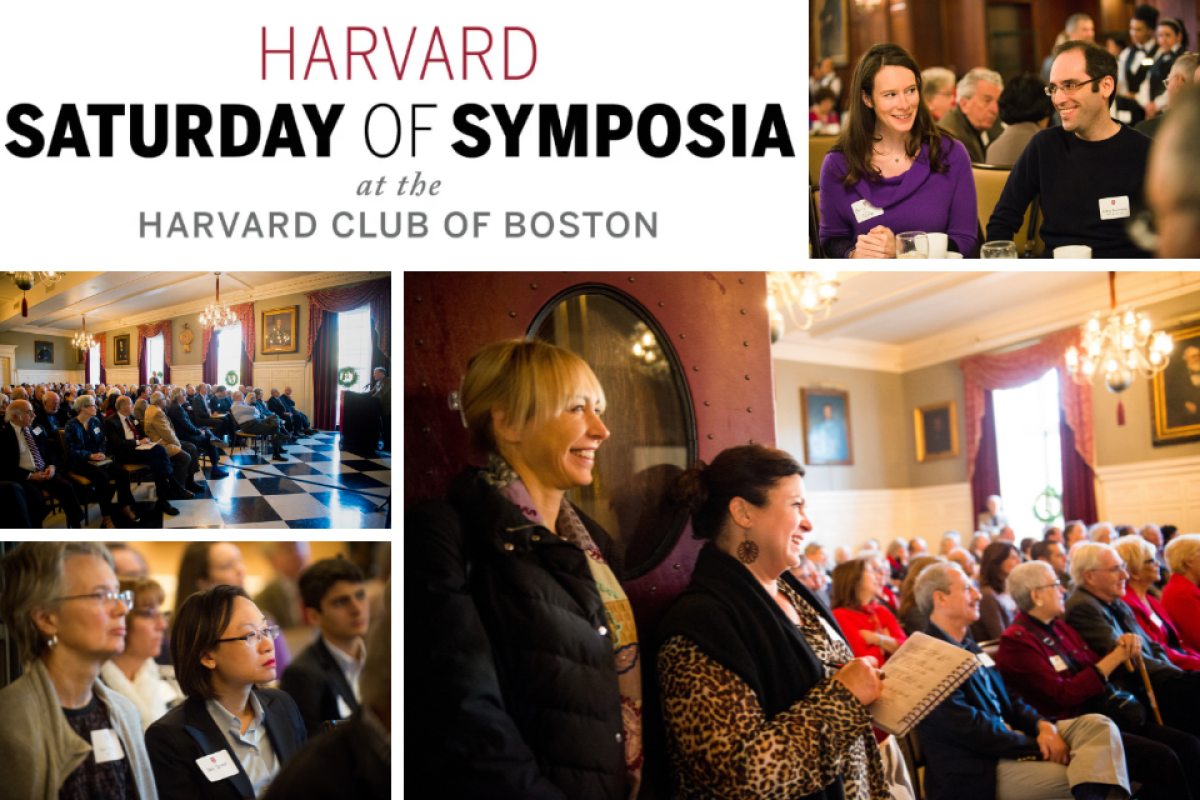 Location
374 Commonwealth Avenue,
Boston,
MA,
02215,
United States
(Details)
Attendance Policy
Open to students, Open to alumni, Registration required
Accessibility
Wheelchair-accessible event, Wheelchair-accessible parking, Wheelchair-accessible restrooms
About​
Saturday of Symposia features Harvard faculty members doing research across the University in fields ranging from social and natural sciences to the humanities. This year's 43rd program will feature two concurrent morning lectures followed by lunch and keynote address.
The program is not only a longstanding tradition of the Harvard Club and HAA, but also an enormously popular one. Please make your reservations early.
Please note that we are not offering refunds for cancellations at this time.