Postponed: Unity Weekend: Celebrating Harvard Alumni of Color
Add to Calendar
true
10-08-2021
10-08-2021
America/New_York
Postponed: Unity Weekend: Celebrating Harvard Alumni of Color
Unity Weekend is a three-day, on-campus conference led by, and in celebration of, Harvard alumni of color.

View more info at https://alumni.harvard.edu/events/unity-weekend-celebrating-harvard-alumni-of-color
Cambridge MA 02138 US
HAA Clubs & SIGs
clubs@harvard.edu
MM/DD/YYYY
Date:
Location:
Cambridge

,

MA

02138, United States
Attendance Policy: Open to alumni | Registration required
Accessibility: Wheelchair-accessible event
Unity Weekend: Celebrating Harvard

Alumni of Color
Unity Weekend is a three-day, on-campus conference led by, and in celebration of, Harvard alumni of color. Hosted in partnership by the Harvard Asian American Alumni Alliance (H4A), Harvard Black Alumni Society (HBAS), Harvard Latino Alumni Alliance (HLAA), Native American Alumni of Harvard University (NAAHU), and the Harvard Alumni Association—and open to all alumni—the weekend is a forum for diverse communities to come together for candid conversations on complex issues at the intersection of identity, inclusion, and impact.
The weekend will feature events that are hosted jointly as well as individually by the sponsoring groups and will mark Harvard's first-ever Latinx alumni reunion, the first HBAS campus gathering since 2014, H4A's fourth global convening, and NAAHU's 8th alumni symposium. To stay informed about Unity Weekend, please join the mailing list for at least one of the organizations through the links above and email haa_unityweekend@harvard.edu .
---
Accommodations
Registration for Unity Weekend will launch in Summer 2020 with further details to follow. However, we encourage you to make your independent hotel reservations in advance. There are numerous lodging options in the area; some nearby hotels, inns, and bed and breakfasts are listed below for your convenience.
Charles Hotel
One Bennett Street
Cambridge, MA 02138
800-882-1818
Boston Marriott Cambridge
50 Broadway
Cambridge, MA 02142
617-494-6600
DoubleTree Suites by Hilton Boston-Cambridge
400 Soldiers Field Road
Boston, MA 02134
617-783-0090
Harvard Square Hotel
110 Mount Auburn Street
Cambridge, MA 02138
617-864-5200
Hotel 1868
1868 Massachusetts Avenue
Cambridge, MA 02140
888-266-1195
Hotel Veritas
One Remington Street
Cambridge, MA 02138
888-520-1050
Irving House
24 Irving Street
Cambridge, MA 02138
877-547-4600
Kendall Hotel
350 Main Street
Cambridge, MA 02142
866-566-1300
Mary Prentiss Inn
6 Prentiss Street
Cambridge, MA 02140
617-661-2929
Porter Square Hotel
1924 Massachusetts Avenue
Cambridge, MA 02140
888-229-1615
Residence Inn Boston Cambridge
120 Broadway
Cambridge, MA 02142
617-349-0700
Sheraton Commander Hotel
16 Garden Street
Cambridge, MA 02138
617-547-4800
Studio Allston Hotel
1234 Soldiers Field Road
Boston, MA 02135
617-206-1848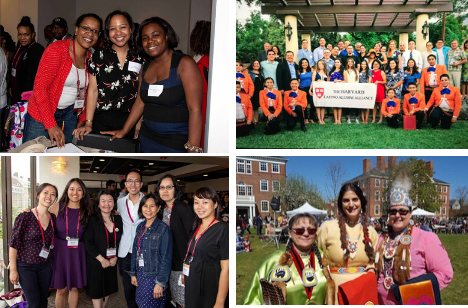 Closest Events to Cambridge
NJ

, United States

Natrona Heights

,

PA

, United States