---
Selection as chief marshal of the alumni for Commencement is a special honor, and the Harvard Alumni Association continues to follow the tradition whereby the 25th Reunion Class elects one of its members to serve in this position. The chief marshal represents all of the alumni of the University, presides at a spread honoring the assembled dignitaries and guests, and leads the afternoon alumni procession.
Last August, your class officers were contacted and asked to select a class nominating committee. The committee invited suggestions from the Class and screened candidates based on the following criteria: success in one's career(s), vocation(s), and/or avocation(s); contribution to one's community and the larger society; and service to the College. The following persons were recommended by the committee and approved by the Harvard Alumni Association Board of Directors as candidates for chief marshal. Each has consented to serve if elected.
See past winners of the role of chief marshal of the alumni for Commencement.
For more detailed information, please visit the class website: Harvard-Radcliffe Class of 1991
---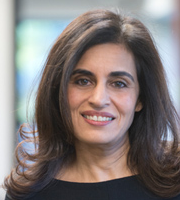 Managing Director, Greenbriar Equity Group LLC; Director, Aberdeen Asset Management PLC, The India Fund Inc.
House Affiliation: Lowell
Freshman Dorm: Grays
Harvard Degree(s): AB '91, government (magna cum laude); MBA '95
Harvard-Related Activities: Managing editor, Harvard International Review; Phillips Brooks House; Non-Resident Tutor, Quincy House (business); Harvard College Fund, Class of 1991: participation co-chair, 15th Reunion; Gift Committee, 20th Reunion; Associates co-chair, 2013–present; Harvard Schools and Scholarships Committee, Fairfield County; Harvard Business School, Class of 1995 fundraising; Harvard T.H. Chan School of Public Health Leadership Council; Harvard T.H. Chan School of Public Health India Advisory Council
Achievements and Honors: Executive vice president and chief financial officer, AOL; investment banker, Morgan Stanley; senior financial and operating executive, Priceline and Time Warner; Ford Program for Undergraduate Research grant, 1990; profiled as a "Deal Blazer," Dealmaker magazine, May/June 2007; panelist, 2008 McKinsey Global CFO Forum; panelist and governing body member, Institutional Investor 2009 CFO Conference; member, Council on Foreign Relations; co-chair, Term Member Advisory Program, Council on Foreign Relations, 2006–2008
Other Activities: Founding member, Junior Board, Make-A-Wish Foundation of Metropolitan New York, 1999–2002; president, Board of Trustees, Putnam Indian Field School, 2012–2014; trustee, Putnam Indian Field School, 2009–2014; trustee, Brunswick School, 2015–present
Reflections on Harvard: Simply put, Harvard transformed my life, and I could not be more grateful. Not a day goes by where I am not touched by the power, reach, and standards of this magnificent institution.
I arrived in the Yard with much wonder and some undefined determination. During undergrad, my informal interest in foreign affairs blossomed, and through the government department I found an intellectual framework for thinking about developing democracies and international relations. My thesis research took me to the military-occupied Indian state of Jammu and Kashmir, interviewing secessionists. Lectures in Sever, late nights at Lamont, and grilled cheese at Tommy's were equally formative experiences.
Harvard instills a sense of infinite possibility, dares one to be the best version of oneself, and sets a high and humbling standard of execution. This backdrop has informed many aspects of my career. Leading people has been the toughest part of my work, and undoubtedly the most fulfilling. I have been emboldened by the myriad examples set by our faculty, classmates, and alumni. The Harvard community always pushes itself harder and smarter, and I draw on that ethos time and again.
Staying connected with the University is my new favorite extracurricular. I conduct alumni interviews in Fairfield County, where meeting our next generations has been inspiring. For the last two years I have co-chaired the Associates Committee for our Class, the best part of which has been reconnecting with so many of you. I serve on the Leadership Council and India Advisory Council of the Harvard Chan School and volunteer for my Business School class. Last fall, I was a Freshman Convocation marshal; marching with the Class of 2018 energized me with wonder and determination anew.
Thank you for the honor of this nomination. It would be a tremendous privilege to serve as chief marshal.
---
Senior Director, Annual and Reunion Giving, Harvard Business School
House Affiliation: Mathers
Freshman Dorm: Weld
Harvard Degree(s): AB '91, classics (cum laude in General Studies)
Harvard-Related Activities: Harvard-Radcliffe Callbacks; Harvard-Radcliffe Dramatic Club; Harvard football cheerleading
Achievements and Honors: Class of 1991 secretary, September 2015–present; assistant dean for development, Faculty of Arts and Sciences, 2012–2015; executive director, Harvard College Fund, 2006–2015; deputy executive director, Harvard Alumni Association, 2001–2006
Other Activities: Member, Board of Directors, Harvard Student Agencies, 2005–present; member, Harvard College Board of Freshmen Advisers, 2005–2009, 2011–2015; member, Advisory Board, Harvard Varsity Club, 2012–present; member, National Advisory Board for Public Service at Harvard College, 2012–2013; chair, University Public Service Committee, 2008–2009 academic year
Reflections on Harvard: Last fall I ran into Sally Hardy, one of the legendary officers in Admissions, at an event on campus. When I introduced myself, she said, "I remember that you wrote your application essay about your grandfather's garden." I was stunned. And yet, over my four years as a student and nearly 15 as a member of the staff, I have had the great fortune to meet a number of special people like Sally who made it an important part of their role to remember something about each of the members of our community.
I could not recall much of my essay, but her mention of it drew my mind back to fall 1986 when I was in application mode, thinking about my childhood and my observations of my grandfather's life. I marveled at the sanctuary he created while farmland around his house in Roslindale, Massachusetts, was slowly being subdivided to build more houses, apartments, and strip malls. In the backyard he had cultivated a sophisticated vegetable garden, grape vines, and a lawn like a plush green carpet. On summer weekends, we would find him sitting out in a chair outside his garden shed with his shirt off, soaking up the sun and reveling in the solitude.
He was honest and loyal, and he lived simply. The son of Italian immigrants and the oldest of three brothers, he committed himself to tough physical work, eventually making it possible for his youngest brother to go to college. His story helped me to be threaded, if ever so finely, into the grander Harvard tapestry.
When someone remembers your story it's a powerful thing. We should endeavor to keep our stories as close to the surface as possible so that in coming together we can remember who we were and who we have become.
---
JOSEPH K. HURD
Lead, Emerging Business, Facebook Inc.; Managing Partner, The Katama Group LLC
House Affiliation: Currier
Freshman Dorm: Mass Hall
Harvard Degree(s): AB '91, East Asian studies and government (cum laude); JD '95
Harvard-Related Activities: Freshman Prefect Program; Black Students Association; Model UN; Eliot House Resident Law Tutor; class marshal, Harvard Law School Class of 1995; alumni interviewer, Schools and Scholarships Committee, Harvard Clubs of Washington, D.C., and Silicon Valley; participation chair, Harvard College 20th and 25th Reunion Gift Committees; co-chair, Harvard College 5th and 10th Reunion Gift Committees; Harvard Law School 5th (co-chair) and 10th Reunion Gift Committees
Achievements and Honors: Husband of Christina and father of Amina, Joseph, and Ellis; appointed by President Barack Obama to serve as a political SES in the U.S. Department of Commerce; fellowships: Australian American Leadership Dialogue, U.S.-Japan Leadership Foundation, U.S.-Spain Council, American Swiss Foundation, and the British-American Project; founding member, Transatlantic Network 2020, The British Council
Other Activities: Board of Directors, Bullis Charter School; Board of Directors, American Swiss Foundation; Membership Committee, Council on Foreign Relations
Reflections on Harvard: It's a great honor and privilege to be nominated to serve as chief marshal. Thank you. The bench of talent in this Class is so deep—any of us could represent well.
Cambridge was somewhat familiar to me when I arrived at Mass Hall in September 1987. I was raised in Wellesley, about nine miles from the Yard, and my father graduated from the College and the Medical School.
As an institution, Harvard delivers a singular education that can change a student's life and the generations that follow. That was true for my father, a scholarship student from Pueblo, Colorado, as it was for many of our classmates. As a community, Harvard matriculates 80 score diverse, talented teenagers per annum, and four years later graduates one class united by a shared experience and sense of purpose. No other place like it exists.
Passion for Harvard has guided my interactions with the University—and with many of you—since graduation. I've felt Harvard's embrace while working in London, Johannesburg, and Tokyo. I've helped our Class come together to plan Reunions, solicit donations, put on events at Harvard Clubs nationwide, and interview the next cohort of Yardlings. Most importantly, at an individual level, I've watched our Class support each other. There is no better feeling than receiving a message from a classmate—those get answered first.
Since Freshman Week, I have tried to be a bridge between Harvard and the world, between our Class and the University, and, at times, between some of you.
In South Africa, there is a philosophical concept called ubuntu—roughly translated as "I am who I am because of all of you"—that is particularly apt here. Thank you for studying with, teaching, and befriending me, for you have enriched my life and helped make me who I am today.
---
President and Founder, Kayyem Solutions LLC; Author; CNN National Security Analyst
House Affiliation: Lowell
Freshman Dorm: Canaday
Harvard Degree(s): AB '91, government (magna cum laude); JD '95 (cum laude)
Harvard-Related Activities: Harvard Crimson columnist; Institute of Politics Student Advisory Committee; Signet Society; Triptych Art Society; various jobs for Harvard Student Agencies
Achievements and Honors: 2013 Pulitzer Prize finalist for Boston Globe columns on women in the military; Public Service Award from U.S. Coast Guard, highest civilian military honor; National Guard's Massachusetts Woman of the Year Award; Fortune magazine's People to Watch; Attorney General's Exceptional Service Award; Artists for Humanity Award; keys to city of Dearborn, Michigan
Other Activities: Member and co-chair, Secretary of Homeland Security's Advisory Council; member, Trilateral Commission; member, Council on Foreign Relations; Board of Directors, Massachusetts Red Cross; Board of Directors, MassINC (public policy institute focused on criminal justice reform)
Reflections on Harvard: Harvard taught me the futility of designing a master plan. I can't say I even knew why I wanted to go to Harvard; I just went when I got in. It didn't match my notion of New England, but I was still like a kid in a candy shop. Or maybe I was just flighty. I changed majors, extracurricular focus, hair color, even left Lowell for an experiment in off-campus living.
At Harvard, I did start a lifelong commitment to public service. I spent a year as a journalist in South Africa, attended Harvard Law School, and then worked as a civil rights lawyer in the Clinton administration. For the last 15 years, I've had a career in counterterrorism and homeland security, advising two presidents and one governor on how to plan for—and respond to—threats natural and man-made. Drawing on those experiences, I ran for governor of Massachusetts. I'm forever grateful to Team '91 for their support.
Now there is a new plan. Last year, I started one of the only female-owned security companies. I am spending a lot of time trying to make the world of homeland security more accessible. My field is good at making people freak out or tune out; we haven't been as successful in helping to prepare for the unexpected and respond to the unwanted. This realization provides the basis of my upcoming memoir, Security Mom: An Unclassified Guide to Protecting Our Homeland and Your Home.
I have remained constant, at least, with friends and love. Our classmates have graced me with their kindness and humor. I met my husband, David, at Harvard, and we have three children who remind me everyday that there is no master plan. Looking back, maybe my continuing hopefulness—despite a profession that suggests otherwise—comes from what we learned at Harvard: the skills to adapt to whatever comes our way.
---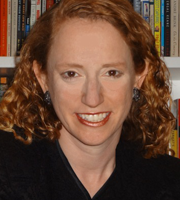 SUZANNE F. NOSSEL
Executive Director, PEN American Center
House Affiliation: Lowell
Freshman Dorm: Greenough
Harvard Degree(s) AB '91, history (magna cum laude); JD '96 (magna cum laude)
Harvard-Related Activities: Harvard Women's Leadership Project; Peer Contraceptive Counselors; Students at Harvard and Radcliffe Against Racism and Ethnocentrism (SHARE); Lyman Common Room Women's Center; Radcliffe Mentorship Program; trustee, Harvard Law School Association of New York City; board member, Michael C. Rockefeller Memorial Fellowship
Achievements and Honors: Jane Rainie Opel '50 Young Alumna Award, Radcliffe College Alumnae Association, 2000; Distinguished Honor Award, U.S. Department of State, 2001 and 2011; Group Meritorious Honor Award, U.S. Department of State, 2011; Special Award for the Use of Diplomacy to Advance Human Rights, United Nations Association of the National Capital Area, 2014; 100 Most Influential Democrats, Foreign Policy magazine, 2012
Other Activities: Current executive director of PEN American Center, working on the defense of free expression worldwide; board member, Tides Foundation (social justice accelerator); board member, The Conversation (U.S. nonprofit bringing expertise to public discourse); previously served as U.S. deputy assistant secretary of state for international organizations, working primarily on human rights, humanitarian affairs, and gender issues; executive director of Amnesty International USA; chief operating officer of Human Rights Watch; deputy to the ambassador for UN management and reform at the U.S. Mission to the UN, working to settle U.S. arrears to the UN; election monitor, South Africa and Bosnia; human rights researcher, Montenegro and Kosovo; Skadden Public Interest Law Fellow, Children's Rights Inc.; life member and senior fellow, Council on Foreign Relations
Reflections on Harvard: I hold no hope of actually becoming chief marshal and am genuinely honored just to be in this great company. Three hundred words about Harvard isn't nearly enough. The friendships come first. Wherever I go—judicial clerkship, moms' group, baby swim class, White House interagency meetings—there seem to be '91ers who become lasting friends. I'm extremely grateful to classmates for forming a cheering section for my human rights work, hosting events, giving advice, and making connections.
I left Harvard with the sense that I should go do big things, an impulse that is mostly a blessing but sometimes a curse. Harvard ignited passion for human rights—taking "Justice," working on campus race and gender issues, a thesis on civil rights in Alabama, and a post-grad fellowship dealing with violence in South Africa. During the high points across two government stints, leadership at three major human rights organizations, and lots of writing—brokering a settlement of U.S. dues to the UN; coining "Smart Power"; getting UN recognition of LGBT rights; applying heightened scrutiny and pressure on Iran, China, and other rights abusers; building global consensus on addressing insults to religion; getting a law passed helping Afghan women—the efforts may approach the Harvard standard. But much of the time—addressing spiraling crises or impervious human rights abusers or just writing something no one pays attention to—it feels like all the education and experience should amount to more, that whatever I've done is too slow and small.
At bottom though, I'm thankful for the extra push (or kick in the pants) that comes from having had it instilled long ago in Harvard Yard that horizons are as wide as we make them. Wishing everyone good health and broad horizons for the next 25!
---
Chief Operating Officer, Facebook
House Affiliation: Pforzheimer
Freshman Dorm: Canaday
Harvard Degree(s): AB '91, economics (summa cum laude); MBA '95
Harvard-Related Activities: Harvard Class Day speaker, 2014; Harvard Business School Commencement speaker, 2012; with my husband, Dave, helped launch the Personalized Learning Collaborative at the Center for Education Policy Research, Harvard Graduate School of Education; established a scholarship program at Harvard Kennedy School to promote women as leaders and advocate for gender equality in developing countries; working with Doug Elmendorf, incoming dean of the Kennedy School, on private sector involvement in facing social and economic challenges
Achievements and Honors: Time 100, 2013; Navy sponsor of attack submarine USS Massachusetts, responsible for "bestowing good luck and protection" (and I also get to crack the champagne on the bow when the ship enters the active fleet in 2021); once—just once—my son said I was a "cool mom"
Other Activities: Founder and board chair, LeanIn.Org; co-chair, Stand Up for Kids campaign, Second Harvest Food Bank, Santa Clara and San Mateo Counties; established a program to source protein for California food banks for the California Association of Food Banks; board member, Women for Women International; active in the educational reform movement, including Teach For America, KIPP, NewSchools Venture Fund, and DonorsChoose
Reflections on Harvard: Two years ago, my husband, Dave ('89), and I sat down to write this personal statement for him. We agreed that Harvard helped us believe that an individual can make a real difference. I went to Harvard expecting to graduate and get a job. I left believing that I could spend my life doing things that I thought mattered. In Dave's memory, I reflect on this journey.
I struggled freshman year; I had only ever written one five-page paper before college. When I got all Cs on my midterms (which, let's face it, are not easy to get at Harvard), my freshman proctor told me I had been accepted to Harvard for my personality, not my academic potential.
I eventually learned how to write five-page papers; more importantly, I learned to love learning. For the first time in my life, I was surrounded by students and professors who had a deep desire to analyze, dissect, argue, and comprehend. I found passion in economics, philosophy, poetry, and late-night debates with classmates—a gift I've treasured ever since.
Harvard also began my lifelong passion for gender equality. My junior year, our classmates Merrill McKenzie Hannis and Deirdre McCarthy Gallagher and I started Women in Economics and Government to encourage more women to join these concentrations. This was arguably the first Lean In Circle. There are now more than 25,000 Lean In Circles, small peer groups that work to support one another, meeting everywhere from the Pentagon to downtown Beijing to rural India. Last year, I met with a Lean In Circle at Harvard—and it felt like coming home.
I am truly grateful to be a part of the Harvard community. It has been with me in joy and recently in sadness too. I look forward to seeing everyone at Reunion.
---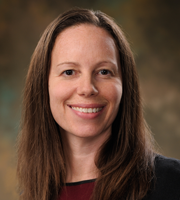 HEIDI L. SCHWARZWALD
Chief Medical Officer—Pediatrics, Texas Children's Health Plan
House Affiliation: Leverett
Freshman Dorm: Wigglesworth
Harvard Degree(s): AB '91, government (cum laude)
Harvard-Related Activities: Co-president, Leverett House Council; Crimson Key; Phillips Brooks House; Radcliffe Rugby
Achievements and Honors: Fulbright Scholar; Child Health Advocacy Award, Children at Risk, 2015; Shelby Hodge Vision Award, AIDS Foundation Houston; vice chair and tenured associate professor, Department of Pediatrics, Baylor College of Medicine; medical director—pediatrics, The Centers for Children and Women (patient-centered medical homes for the underserved); chief medical officer—pediatrics, Texas Children's Health Plan; mother of two wonderful children
Other Activities: Harvard alumni interviewer since 2000; board member, AIDS Foundation Houston and Tri for Success; chair, Art 4 Life Gala
Reflections on Harvard: I arrived at Harvard full of anticipation and little concept of what to expect. The experience of the next four years shaped a great deal of my future. Although committed to becoming a doctor, I availed myself of as many nonscientific courses as possible. This choice has made a remarkable difference in the type of physician I am. Government, arts, and literature have all helped me to understand the many complicated determinants of a person's health. My volunteer work through Phillips Brooks House further reinforced the role environment plays in health and well-being.
My senior year, Harvard helped me obtain a work visa for Australia, starting my one-year crash course in the rest of the world. During my residency, I planned and participated in one of the first international experiences for residents, which took me to Swaziland. Upon return, I joined the Baylor International Pediatric AIDS Initiative. I was part of the team that opened clinics for HIV-infected children in Romania and several countries in sub-Saharan Africa. I am indebted to my African colleagues, who taught me so much about culture, about maintaining professionalism and doing your best in the worst of circumstances. I'm also grateful to my patients, who took a leap of faith with us.
After 11 years helping build a program that now treats well over 100,000 HIV-infected children and adolescents around the world, I decided to apply global health principles to the underserved children of Houston. As a leader of a nonprofit Medicaid managed care organization, my goal is improving health at a community level. While my time seeing patients is diminished, my ability to impact health has grown. I attribute much of this to the people and ideas I was exposed to at Harvard, and I'm forever grateful for all that the experience gave me.
---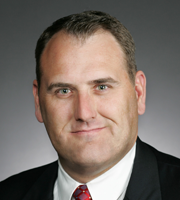 JOHN H. SPARKS
Oklahoma Senator; Attorney; Rancher
House Affiliation: Currier
Freshman Dorm: Matthews
Harvard Degree(s): AB '91, economics
Harvard-Related Activities: Varsity football (All-Ivy League defensive tackle); student assistant for the Program for Newly Elected Members of Congress of 1990 at the Institute of Politics at Harvard Kennedy School; chair, Schools and Scholarships Committee, Harvard Club of Oklahoma City
Achievements and Honors: Oklahoma Senate, 2006–present: currently serve as Democratic leader; named a "NewDEAL Leader" by the NewDEAL network for pro-growth, progressive leadership; Higher Education Association's Newcomer of the Year and (later) Legislator of the Year; Oklahoma Cattlemen's Association Legislator of the Year; chair, Oklahoma Legislative Sportsmen's Caucus; JD, University of Oklahoma College of Law, American Indian Law Review, and Student Senate; legislative assistant for Congressman Bill K. Brewster; founding member of the law firm of Odom, Sparks & Jones
Other Activities: Board member of Thunderbird Clubhouse, which supports adults recovering from mental illness through pre-vocational training, paid employment, housing opportunities, and positive social/recreational experiences; board member of Health for Friends of Norman, which provides a local link to health care for uninsured and underinsured Oklahomans; president, Cleveland County Bar Association; president, Cleveland County Workforce Investment Board; Administrative Board, McFarlin Memorial United Methodist Church; member of the Oklahoma Farm Bureau and Oklahoma Cattleman's Association
Reflections on Harvard: The most important lesson I ever learned at Harvard occurred in the old freshman dining hall. I don't remember the topic, but I do remember what a friend sitting next to me said when asked why he thought the way he did: "Well, just because." The response from the other side of the table was quick and full of disgust: "Don't you know why you believe one thing or another?" I was struck by the demand to know why one believes what they believe but also a little frightened by what that entailed.
I came to Harvard from rural Oklahoma via a one-way plane ticket. I felt overwhelmed academically and out of place socially. I was forced to deal with the fact that some (maybe all!) of the incontrovertible truths to which I clung desperately were, perhaps, not so reliable.
As freshman year wore on, I gained some comfort in realizing most of us were traveling a similar path. I vividly remember returning from Christmas break and dropping my luggage in my room. It was the first time I felt Harvard was where I was supposed to be. While my journey was long from finished, I realized I belonged on the path.
I no longer felt staggered when confronted with explaining what I considered an irrefutable truth. I no longer felt wary of my beliefs or worried about their foundation. I knew that my beliefs were, like me, still growing, evolving, and influenced by the journey I was on and the people with which I traveled.
When my work as Senate Democratic leader affords me the opportunity to share my beliefs, I am reminded of that day in the dining hall and my subsequent journey. I am reminded that the answer to "why" is never as simple as "just because."
---
Principal, McKool Smith; Board Chair, Love Honor Cherish
House Affiliation: Dunster
Freshman Dorm: Weld
Harvard Degree(s): AB '91, social studies (cum laude)
Harvard-Related Activities: Bisexual, Gay, and Lesbian Students Association; Catholic Student Association; Model UN; Arts Organization for Advancement of Sexual Minorities; Dunster House Crew; Los Angeles alumni interviewer; Harvard Club of New York membership interviewer
Achievements and Honors: Pforzheimer Public Service Fellowship, 1991–1992; JD, Georgetown University Law Center, 1995; Dean's Award for Outstanding Contribution to Georgetown; Equality Award (to Love Honor Cherish), Equality California; Community Service Award, Los Angeles Lesbian and Gay Lawyers Association
Other Activities: Cofounder and board chair, Love Honor cherish; informal advisor to Congressman Mark Takano AB '83; member, UCLA Williams Institute Legal Council; member, Lambda Legal Defense Fund Los Angeles Steering Committee; past co-president, Los Angeles Lesbian and Gay Lawyers Association; past board member, National Lesbian and Gay Lawyers Association
Reflections on Harvard: Challenged to live the Veritas emblazoned on Johnston Gate, I came out during our Freshman Week. There was joy in speaking my truth.
I strived to make Harvard a better place for its gay, lesbian, bisexual, and transgender students. I tabled in the dining halls, put up posters, and spoke at rallies. Even when you didn't always know what to do with the gay guy down the hall, I felt your respect and love.
My best memories, though, are of just talking with you. Who knew that doing laundry in Thayer basement, walking to the Quad, or eating chickwiches could be the settings for the best conversations? We were lucky to have what seemed like limitless time to talk and share and dream.
In the years since, I studied democracy's emergence in Eastern Europe, went to law school, and became a lawyer, activist, and community organizer.
I fought for anti-discrimination laws, the right to serve in the military, and the freedom to marry. I cofounded Love Honor Cherish, California's largest grassroots marriage equality organization.
This past summer, love won. In the 1991 Commencement issue of the Crimson, I said that someday we would have gay marriage, and now, 25 years later, I am fortunate to have played a small role in this victory. The effort succeeded, in part, because we had crucible moments discussing LGBT rights at Harvard and, as a result, so many of you went on to be advocates for good.
I've advised progressive political candidates, and, as a lawyer, have helped recover nearly $1 billion for taxpayers from companies that defrauded the government.
I continue to be inspired by the idealism and confidence of the youth we spent together. I am deeply honored by this nomination and am excited that our shared Harvard experience continues.
---
Chief Justice Earl Warren Professor of Constitutional Law, New York University School of Law
House Affiliation: Mather
Freshman Dorm: Thayer
Harvard Degree(s): AB '91, English (summa cum laude)
Harvard-Related Activities: Harvard Board of Overseers (2011–2017), including service on the Executive Committee, Humanities and Arts Committee (chair), Institutional Policy Committee, Advisory Committee on Honorary Degrees, Task Force on the Prevention of Sexual Assault, and Visiting Committees to the College, Radcliffe Institute for Advanced Study, and Harvard Law School; Harvard Advocate; Harvard Glee Club; Phillips Brooks House (CHANCE)
Achievements and Honors: Author of Speak Now: Marriage Equality on Trial (2015), A Thousand Times More Fair: What Shakespeare's Plays Teach Us About Justice (2011), and Covering: The Hidden Assault on Our Civil Rights (2006); widely cited articles in academic journals, including the Harvard Law Review, Stanford Law Review, and Yale Law Journal; Guido Calabresi Professor of Law at Yale Law School through 2008; Podell Distinguished Teaching Award, NYU School of Law; NYU Society of Fellows; James A. Thomas Lecture at Yale Law School; Francis Biddle Memorial Lecture at Harvard Law School; Stonewall Honor Book Award, American Library Association; Randy Shilts Award for Gay Nonfiction; Myers Outstanding Book Award, Gustavus Myers Center for the Study of Bigotry and Human Rights; Dukeminier Award for scholarship on sexual orientation; JD from Yale Law School; MSc from Oxford (on Rhodes Scholarship)
Other Activities: Board, Brennan Center for Justice; External Advisory Panel for Diversity and Inclusion, World Bank Group; Advisory Board, Center for Talent Innovation; Global Advisory Board, Out Leadership; Inclusion External Advisory Council, Deloitte; regular contributor to NPR, CNN, PBS, and MSNBC
Reflections on Harvard: "And the moment when the bird sings very close / To the music of what happens." Listening to the poet Seamus Heaney read these lines from his poem "Song" was a highlight of my undergraduate career. By some miracle, I had been admitted to his poetry writing course. For a semester, I had my poems marked up by the greatest Irish poet since Yeats.
Shortly after graduation, I came out as a gay man and left literature for law because I saw people denied custody of their children, fired from their jobs, or even thrown in jail simply for loving someone of the same sex. I armed myself with the language of law to confront these harms and have spent my career doing so through scholarship and advocacy.
Yet the love of literature kindled at Harvard has only grown. As Justice Cardozo once said, dissents are more literary than majority opinions because there is an inverse relationship between imagination and coercion. Social movements need both—the fancy that conjures a better world, and the force to make that world a reality. Without both qualities, I would currently not be married to my husband, nor would we be raising our daughter and son.
So when I began my six-year term as a member of the Board of Overseers, I asked to serve on the Humanities Committee, describing my experience with Heaney. At my first Commencement dinner, I looked up and saw Heaney sitting across from me. The administrators at Loeb House had arranged it. What institution would listen closely enough to conjure such a reunion? That night, Harvard once again produced a moment where the bird sang "very close / To the music of what happens."