Susan Rubin Suleiman
C. Douglas Dillon Professor of the Civilization of France and Professor of Comparative Literature, Emeritus
We are looking forward to safely traveling once again with alumni and faculty. Our hopeful planning is informed by University precautions and protocols. Due to the pandemic, Harvard has prohibited all University-related travel, both international and domestic, until further notice. Since group travel is planned far in advance, we cannot guarantee that we will be able to confirm your study leader's participation before cancellation fees begin for your program.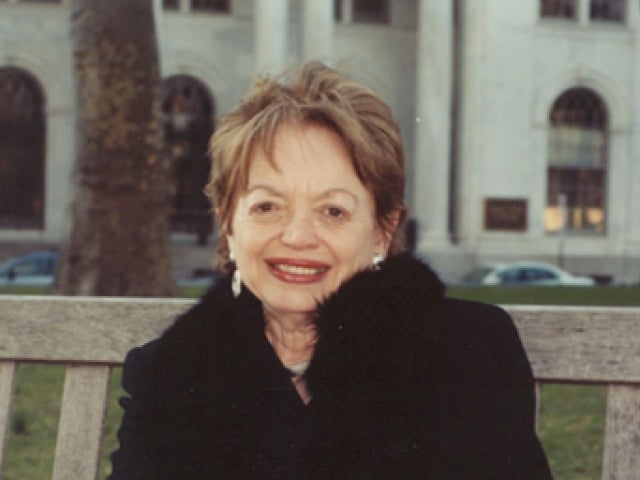 Susan Rubin Suleiman was born in Budapest and emigrated to the U.S. as a child with her parents. She obtained her B.A. from Barnard College and her Ph.D. from Harvard University, and has been on the Harvard faculty since 1981, where she is the C. Douglas Dillon Professor of the Civilization of France and Professor of Comparative Literature, Emeritus. She served as Chair of the Department of Romance Languages & Literatures from 1997-2000, 2003-2004 and 2011-2012, and as Chair of the Department of Comparative Literature from 2007-2009.
Suleiman is the author or editor of numerous books and more than 100 articles on contemporary literature and culture, published in the U.S. and abroad. Her latest book, forthcoming from Yale University Press, is about the Russian-French novelist Irène Némirovsky and issues of "foreignness" in 20th-century France. Her other books include Crises of Memory and the Second World War (Harvard U.P., 2006; French trans. Crises de mémoire: Récits individuels et collectifs de la Deuxième Guerre mondiale, 2012); Authoritarian Fictions: The Ideological Novel as a Literary Genre (Columbia U.P., 1983; in French, Le roman à thèse ou l'autorité fictive, 1983); Subversive Intent: Gender, Politics, and the Avant-Garde (Harvard U.P., 1990), Risking Who One Is: Encounters with Contemporary Art and Literature (Harvard U.P., 1994), and the memoir Budapest Diary: In Search of the Motherbook (Nebraska, 1996; French trans. Retours: Journal de Budapest, 1999). She has edited and co-edited influential collective volumes, including French Global: A New Approach to Literary History (with Christie McDonald; Columbia U.P., 2010; French trans. French Global: Une nouvelle perspective sur l'histoire littéraire, 2014) and After Testimony: The Ethics and Aesthetics of Holocaust Narrative for the Future (with Jakob Lothe and James Phelan; Ohio State U.P., 2012). Other edited volumes include Exile and Creativity: Signposts, Travelers, Outsiders, Backward Glances (1998), and The Female Body in Western Culture: Contemporary Perspectives (1986). In addition to her scholarly articles, she has published book reviews in The New York Times, the Boston Globe, The American Scholar and other newspapers and magazines, as well as autobiographical essays.
Suleiman has won many honors, including the Radcliffe Medal for Distinguished Achievement (1990), and a decoration by the French Government as Officer of the Order of Academic Palms (Palmes Académiques) in 1992. She has held a Guggenheim Fellowship, a Rockefeller Humanities Fellowship, and several NEH Fellowships. She has been an invited Fellow at the Collegium Budapest Institute for Advanced Study in Budapest (1993) and at the Center for Advanced Study of the Norwegian Academy of Science and Letters in Oslo (2005-6), as well as a Fellow at the Radcliffe Institute (2005-6). In May 2006, she was named a Walter Channing Cabot Fellow by Harvard University, in recognition of her scholarly achievement. During the 2009-2010 academic year, she was the invited Shapiro Senior Scholar-in-Residence at the Center for Advanced Holocaust Studies of the U.S. Holocaust Memorial Museum in Washington, D.C. In spring 2016, she will be an invited Fellow at the Texas Institute for Advanced Study at Texas A&M University.
Suleiman served as an elected member of the Executive Council of the Modern Language Association from 1993 to 1996, and as Vice-President and President of the American Comparative Literature Association from 1995 to 1999. She lives in Belmont, Massachusetts.