Scott Edwards
Professor of Organismic and Evolutionary Biology; Alexander Agassiz Professor of Zoology in the Museum of Comparative Zoology, Curator of Ornithology
We are looking forward to safely traveling once again with alumni and faculty. Our hopeful planning is informed by University precautions and protocols. Due to the pandemic, Harvard has prohibited all University-related travel, both international and domestic, until further notice. Since group travel is planned far in advance, we cannot guarantee that we will be able to confirm your study leader's participation before cancellation fees begin for your program.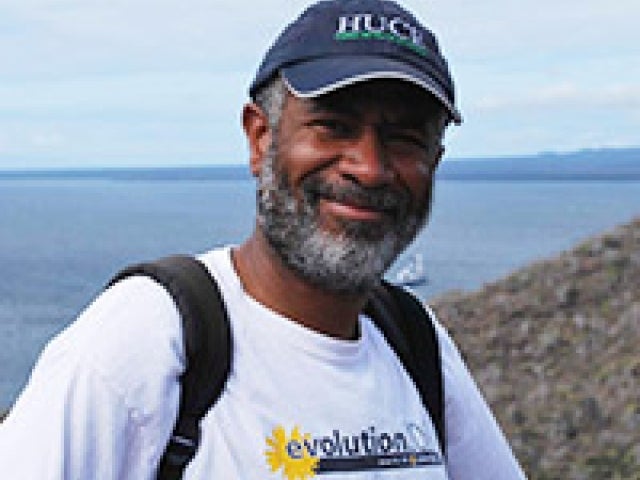 Scott Edwards moved to Harvard University in late 2003 as a Professor of Organismic and Evolutionary Biology. He is the Alexander Agassiz Professor of Zoology in the Museum of Comparative Zoology; Curator of Ornithology, where he continues efforts to unite genomics and natural history and involve students at all levels. His major interests include evolution and biogeography of birds using genetic techniques. Scott is currently undertaking major projects in biogeography and the evolution of Australian birds.
He received his undergraduate degree from Harvard in 1986. As an undergraduate, Scott took a year off from his studies to learn what it is biologists do - he spent 6 months volunteering at the Smithsonian's National Museum of Natural History in Washington, DC, then gained his first field experience assisting with research on the natural history and conservation of native birds in Hawaii and northern California. He returned to Harvard to finish his degree, and enrolled in the PhD program in the (then) Zoology Department (now Integrative Biology) the University of California, Berkeley. During his first year as a graduate student, he spent 10 months in New Guinea and Australia first volunteering in research on ecology of birds-of-paradise and later striking off on his own to embark on what would become his dissertation project, a study combining of the genetics and population structure of a group of cooperatively breeding songbirds called babblers (Pomatostomus) found throughout Australia and New Guinea. He received his PhD in 1992.