Michael Szonyi
Director of the Fairbank Center for Chinese Studies and Frank Wen-Hsiung Wu Memorial Professor of Chinese History
We are looking forward to safely traveling once again with alumni and faculty. Our hopeful planning is informed by University precautions and protocols. Due to the pandemic, Harvard has prohibited all University-related travel, both international and domestic, until further notice. Since group travel is planned far in advance, we cannot guarantee that we will be able to confirm your study leader's participation before cancellation fees begin for your program.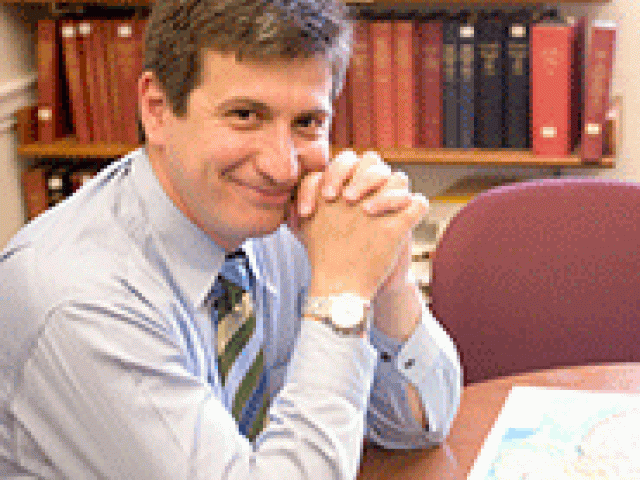 Michael Szonyi is professor of Chinese history and Director of the Fairbank Center for Chinese Studies at Harvard. Born in Canada, he received his doctorate from Oxford University, where he was a Rhodes Scholar. He is a specialist in the history of China's Ming Dynasty (fourteenth to seventeenth centuries) but he also writes about contemporary China. His recent books include The China Questions: Critical Insights into a Rising Power (edited with Jennifer Rudolph) and The Art of Being Governed: Everyday Politics in Late Imperial China.
Michael has been travelling in Asia for more than thirty years, and he teaches about the region in his course Asian Diasporas, about the histories of Chinese and Indian emigration. Michael is married to Francine McKenzie; they spent their honeymoon in rural Mongolia. They have two children who also like to travel.