Michael McCormick
Francis Goelet Professor of Medieval History
We are looking forward to safely traveling once again with alumni and faculty. Our hopeful planning is informed by University precautions and protocols. Due to the pandemic, Harvard has prohibited all University-related travel, both international and domestic, until further notice. Since group travel is planned far in advance, we cannot guarantee that we will be able to confirm your study leader's participation before cancellation fees begin for your program.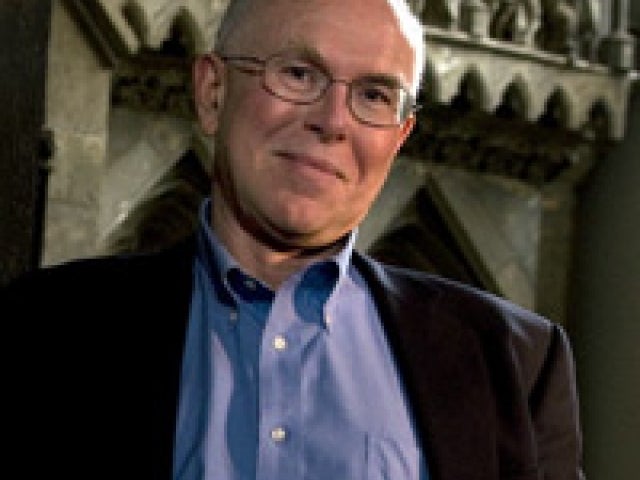 Michael McCormick, historian and archaeologist of the late Roman Empire and early medieval Europe, is Francis Goelet Professor of Medieval History at Harvard University. He has authored a prize-winning monograph on the transformations of Mediterranean shipping and communications networks in Roman and medieval times: Origins of the European Economy (Cambridge University Press, 2002) and, most recently, Charlemagne's Survey of the Holy Land (Dumbarton Oaks-Harvard University Press, 2011). As lead author, he has recently published the first multi-proxy scientific and historical reconstruction of climate under the Roman Empire, and is leading a new international project to recover ancient and medieval environmental data from an ice core drilled on a Swiss glacier. He is senior editor of the Digital Atlas of Roman and Medieval Civilizations (http://darmc.harvard.edu/), a free, online atlas used by specialists and amateurs around the world and created chiefly by his undergraduate students. It includes a well-known archaeological map of Mediterranean shipwrecks AD 1-1600. He currently codirects the excavation of a late Roman settlement in eastern France, and chairs the Initiative for the Science of the Human Past, a new Harvard research and teaching network that brings together colleagues and students from all divisions of the University to explore and promote natural scientific approaches to the past. He has chaired the FAS Standing Committees on Archaeology and on Medieval Studies. Harvard College undergraduates and alumni prize his dedication to lively teaching inspired by pioneering research.
To learn more about Prof. Michael McCormick here is an article in Harvard Gazette "Annals of climate."