Leeanne E. Alonso
Conservation Scientist with Global Wildlife Conservation
We are looking forward to safely traveling once again with alumni and faculty. Our hopeful planning is informed by University precautions and protocols. Due to the pandemic, Harvard has prohibited all University-related travel, both international and domestic, until further notice. Since group travel is planned far in advance, we cannot guarantee that we will be able to confirm your study leader's participation before cancellation fees begin for your program.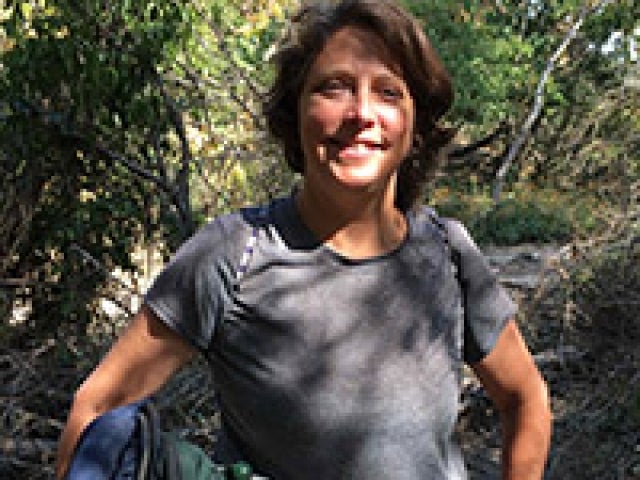 Leeanne E. Alonso earned her PhD in Biology from Harvard University, where she studied under renowned biodiversity expert, Dr. E.O. Wilson. Leeanne has over 20 years of experience working in the biodiversity conservation field around the world, particularly in the tropics. As the Director of Global Wildlife Conservation's Global Biodiversity Exploration Program from 2012-2015 and Rapid Assessment Program (RAP) at Conservation International from 1998-2011, Leeanne coordinated and led more than 45 biodiversity field surveys through which she developed her expertise in the collection and analysis of biodiversity data. These surveys brought together international biodiversity experts with local scientist and students, facilitating capacity building in-country and ensuring that the data were used for conservation action on-the-ground. Leeanne has worked in over 30 countries in North, Central and South America, Asia, and Africa. Although her conservation work encompasses many types of landscapes and species, Leeanne's first love is studying ants, particularly to document their amazing diversity and to demonstrate their essential role in all terrestrial ecosystems.
Leeanne is a Conservation Scientist with Global Wildlife Conservation, through which she is a founding member of the Women for Nature Network (WINN), which aims to strengthen the role of women in conservation and natural resource management around the world. Leeanne currently serves as a Biodiversity Consultant to the International Finance Corporation (IFC), the private lending arm of the World Bank, where she advises private sector companies on how to minimize the impacts of their development projects on nature and the environment. She also does independent biodiversity consulting, focusing on raising awareness and capacity within the private sector to sustainably design and manage projects.