Frances Gallart Marques
Frederick Randolph Grace Curatorial Fellow at the Harvard Art Museums
We are looking forward to safely traveling once again with alumni and faculty. Our hopeful planning is informed by University precautions and protocols. Due to the pandemic, Harvard has prohibited all University-related travel, both international and domestic, until further notice. Since group travel is planned far in advance, we cannot guarantee that we will be able to confirm your study leader's participation before cancellation fees begin for your program.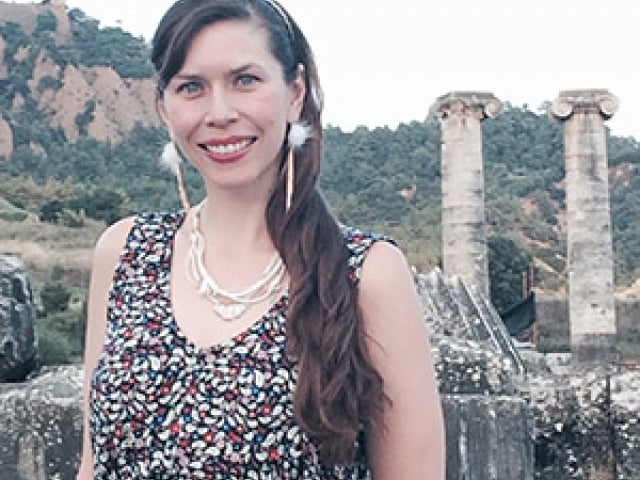 Frances Gallart Marques is the Frederick Randolph Grace Curatorial Fellow at the Harvard Art Museums; there she researches ancient Mediterranean and Near Eastern artifacts, and is curating an exhibition about small terracotta and bronze objects, slated to open in the fall of 2021. Born and raised in the Caribbean, she studied biology and anthropology at the University of Puerto Rico, and then went on to receive her Ph.D. in Art History, Visual Studies, and Archaeology from Cornell University. She has worked as an archaeologist for the Archaeological Exploration of Sardis every summer since 2003, and has also conducted archaeological fieldwork in Jordan and Italy.
Before joining the Harvard Art Museums, Frances worked with the Department of Mediation and Education at the National Museum of Fine Arts in Santiago. Although her specialization is in the art and archaeology of ancient Turkey, her experiences in Chile have led her to conduct research in Latin American art and material culture, particularly as they relate to revolutionary social movements.