Brian D. Farrell
Monique and Philip Lehner Professor for the Study of Latin America; Director of the David Rockefeller Center for Latin American Studies; Curator of Entomology in the Museum of Comparative Zoology; Faculty Dean of Leverett House of Harvard College
We are looking forward to safely traveling once again with alumni and faculty. Our hopeful planning is informed by University precautions and protocols. Due to the pandemic, Harvard has prohibited all University-related travel, both international and domestic, until further notice. Since group travel is planned far in advance, we cannot guarantee that we will be able to confirm your study leader's participation before cancellation fees begin for your program.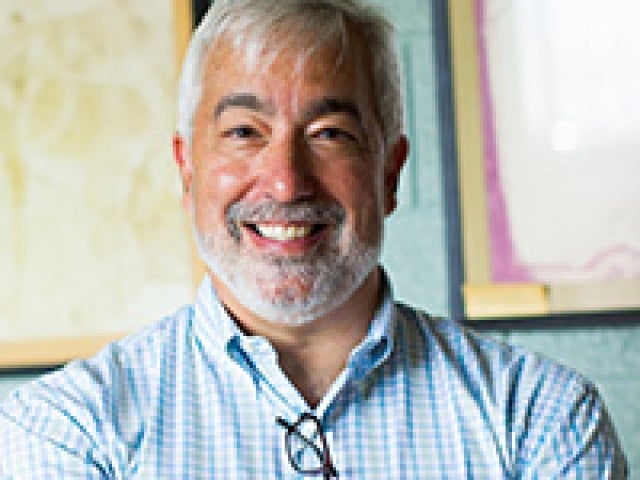 Brian received a BA degree in Zoology and Botany from the University of Vermont and MS and PhD degrees from the University of Maryland. His graduate work entailed months in the Peruvian Amazon with the Smithsonian Institution as well as extensive expeditions in Mexico. He was an Alfred P. Sloan Foundation Postdoctoral Fellow at Cornell University.
Brian is a Professor in the Department of Organismic and Evolutionary Biology (OEB) and Curator of Entomology in the Museum of Comparative Zoology, and Director of the David Rockefeller Center for Latin American Studies. He and his spouse Irina are the Faculty Deans of Leverett House. Their daughter Gabriela is Harvard Class of 2016 and their son Diego is Harvard Class of 2022.
Brian works on the coevolution of insects and plants and is a specialist on the biology of beetles. His molecular laboratory applies phylogenetic approaches to evolutionary questions on the origins and consequences of biological diversity. He is best known for having revealed the deep history of current insect/plant associations, some established before the Jurassic, and the diversifying influence of flowering plants on insect evolution. He has advised 12 PhD students and is the author of many dozens of scientific papers and book chapters on the evolution of ecological interactions between plants, beetles and other insects in the tropics and temperate zone. Brian has pursued extensive field research in Peru, Mexico, and the Dominican Republic.
Brian heads an approximately 100-student OEB 10 course, Foundations of Biological Diversity. This course includes labs and local field trips to natural areas in order to provide students with a more hands-on and inclusive interaction with nature. Brian also offers a Freshman Seminar, Why We Animals Sing, that bridges acoustic biology and the evolution of music, ranging from a survey of acoustic species to the archeology and neurobiology of music and performance. Brian plays jazz drums and Afro-Cuban percussion.
Brian and his spouse Irina have led the Harvard Summer School course, Biodiversity of Hispaniola for the past six years and have had the opportunity to lead six Harvard Alumni Association Travel Program trips to tropical destinations throughout Latin America and Africa.