Ani Patel and Jennifer Burton
We are looking forward to safely traveling once again with alumni and faculty. Our hopeful planning is informed by University precautions and protocols. Due to the pandemic, Harvard has prohibited all University-related travel, both international and domestic, until further notice. Since group travel is planned far in advance, we cannot guarantee that we will be able to confirm your study leader's participation before cancellation fees begin for your program.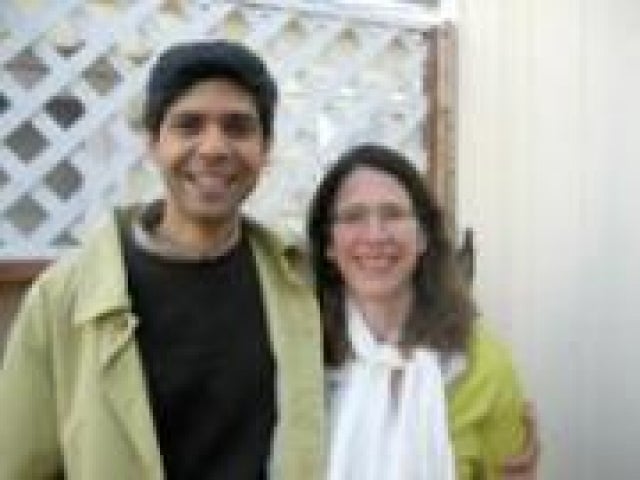 Husband and wife Aniruddh Patel A.M. '90, Ph.D. '96 and Jennifer Burton '86, Ph.D. '97, draw on the complementary perspectives of science (Ani) and film/literature (Jennifer). Ani's specialty is music and the brain, which he researches as a Professor in Psychology at Tufts University. As a graduate student of E.O. Wilson at Harvard, he began by studying ants before changing direction to pursue a longstanding interest in the biological foundations of music in humans and other species. He is the author of Music, Language, and the Brain (2008 Oxford Univ. Press), which won the Deems Taylor award from ASCAP. In 2015 he released a set of lectures titled "Music and the Brain", aimed at a general audience and produced by The Great Courses. In 2018 he was awarded a Fellowship at the Radcliffe Institute for Advanced Studies and a Guggenheim Fellowship to write a book on the evolution of music cognition.
Jennifer's work focuses on literature, film, and culture. She is a Professor of the Practice in film at Tufts University, and her publications include Call and Response: Key Debates in African American Studies (co-edited with Henry Louis Gates, Jr., published by W. W. Norton). She received her AB in drama (working with William Alfred) and Ph.D. in English and American Literature from Harvard, writing her dissertation on hope in American literature and film in the 1920s. She produces films with her sisters as part of Five Sisters Productions, and her current projects include D'Arcy Thompson's Greek Birds, a series of short films inspired by the Scottish classicist and biologist's A Glossary of Greek Birds (1895). Their previous trips with Harvard have included Portugal and the Azores, Costa Rica and Panama, Tahiti, Baja California, Alaska, the U.S. Virgin Islands, and the Orinoco River in Venezuela.