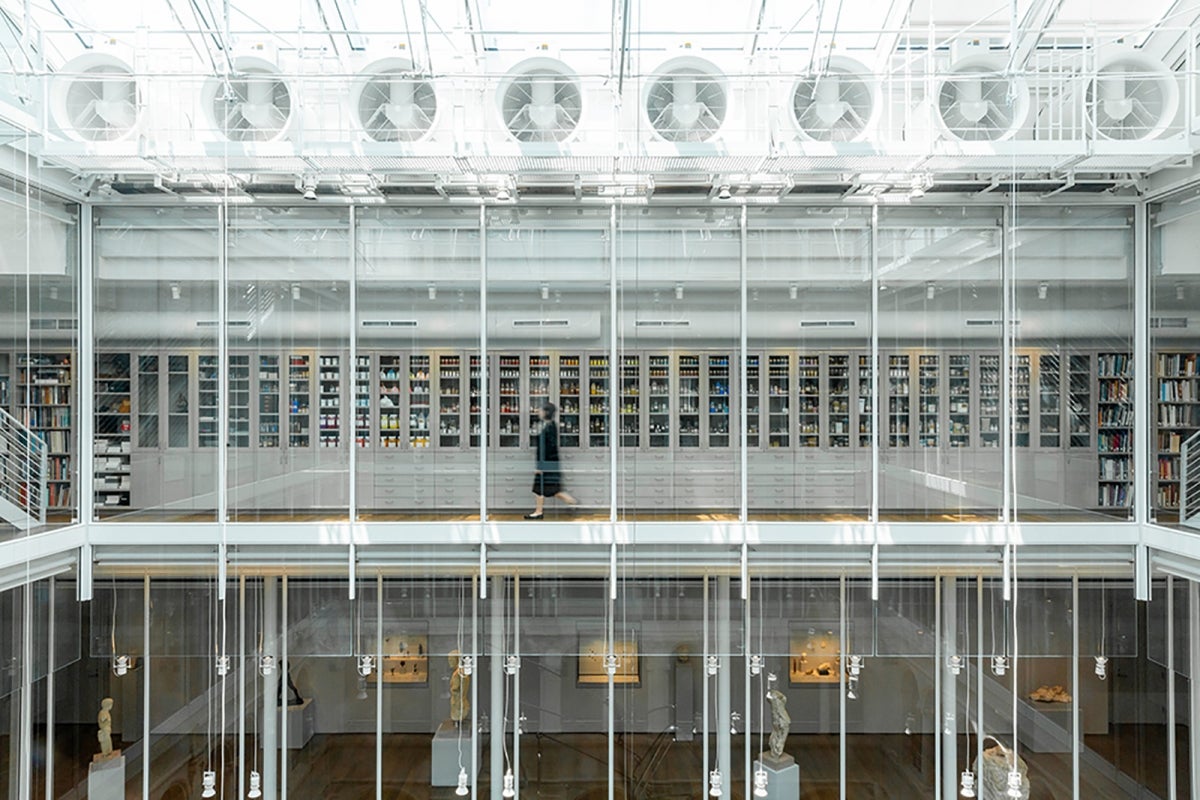 Attendance Policy
Open to alumni, Registration required
Accessibility
Real time captioning available
Join fellow classmates, Crimson Society members, and other Harvard and Radcliffe alumni celebrating their reunions for a virtual program featuring remarks by Martha Tedeschi, Elizabeth and John Moors Cabot Director of the Harvard Art Museums. The program will also include a virtual tour with a student guide, offering viewers a chance to explore the collections of the Harvard Art Museums through the eyes of a Harvard College student, Alexis Boo COL '22.
Virtual Student Guide Tour: "Untouched," with Alexis Boo COL '22
Alexis Boo COL '22 explores what it means to be "untouched" through close looking at three works of art that arguably lack the physical touch of the artist's hand: the woodblock print A Cloudy Day in Mizuki, Ibaraki Prefecture (1946) by Kawase Wasui, a 1967 photograph of The Beatles (John) by Richard Avedon from our Schneider/Erdman Printer's Proof Collection, and the stained glass window Woman with Animals (c. 1912) by the expressionist artist Max Pechstein.
About the Guide
Alexis Boo '22 is a junior in Kirkland studying History of Art & Architecture with a secondary in Music. She's also Media Chair and Senior Guide for the Student Guide program this year! To her, the intersection of theory and practice is the most intriguing part of art-making, and she enjoys exploring the process of creation more than anything.
 
About the Program
The Ho Family Student Guide Program at the Harvard Art Museums trains students to develop original, research-based tours of the collections. Participants come from a wide range of backgrounds, including art history, visual and environmental studies, the sciences, history, and literature. Through their training, Student Guides gain knowledge of the collections and develop skills in critical thinking, visual analysis, public speaking, and leadership. This program is supported by the Ho Family Student Guide Fund.
 
The program is open to all Harvard/Radcliffe reunioning alumni and Crimson Society members.