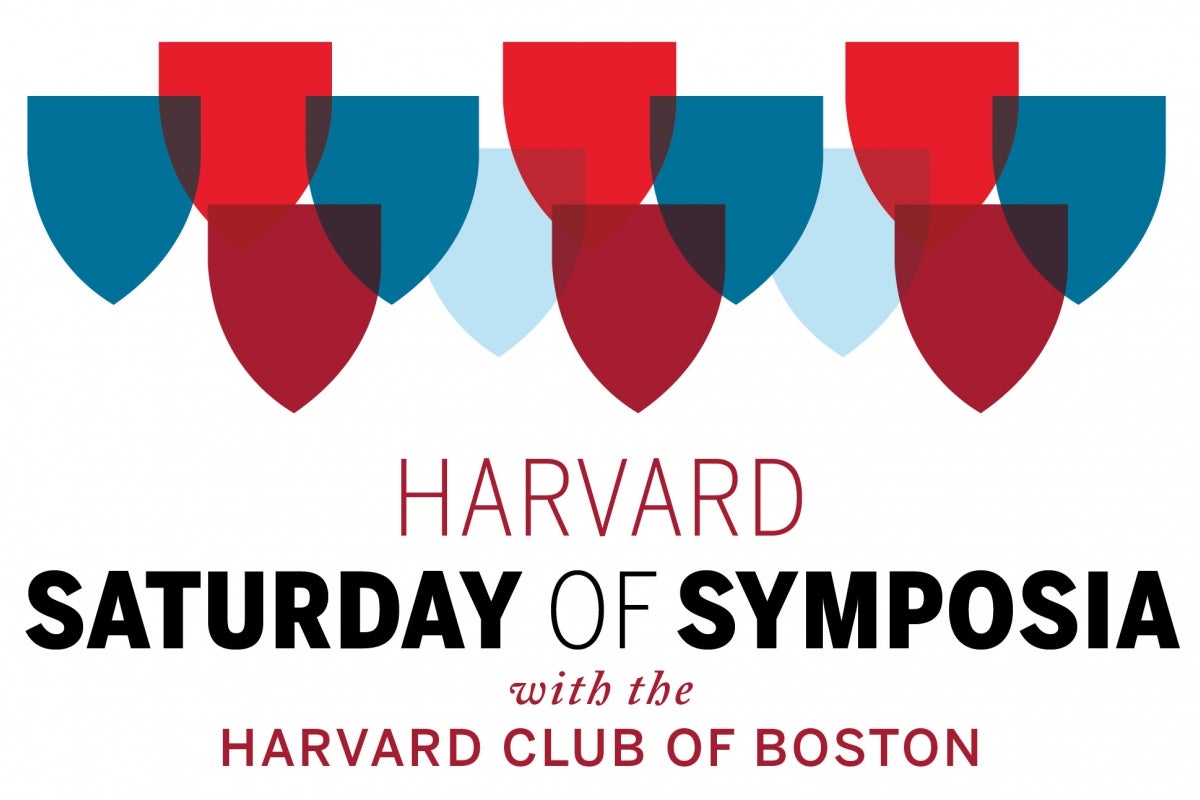 Attendance Policy
Open to alumni, RSVP required, Registration required
Accessibility
Real time captioning available
Saturday of Symposia features Harvard faculty members doing research across the University in fields ranging from social and natural sciences to the humanities. This year's 41st program will be held virtually and will be free to all registrants.
The program is not only a longstanding tradition of the Harvard Club and HAA, but also an enormously popular one. Please make your reservations early.
FULL PROGRAM
Morning Lectures — 10:00 a.m. to 11:15 a.m
Attendees will select from two faculty lectures which will be presented concurrently:
Lecture One: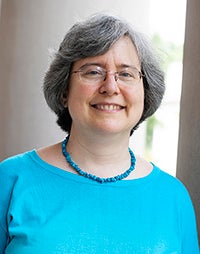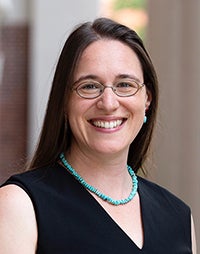 ANN BLAIR, Carl H. Pforzheimer University Professor; Chair, History Department; and
LEAH WHITTINGTON, Professor of English; Affiliate Faculty, Department of Classics 
Speaking on: "The Transmission of Texts"
How will the texts we write today be transmitted to the future? What factors will help or hinder this transmission? How do they compare with the factors involved in the transmission of past texts down to the present? This is the topic of "Texts in Transition," a course we launched in 2019 for Harvard's General Education Program. The course emphasizes three aspects essential to successful transmission of texts: cultural­—which texts does a cultural moment value and why?—material—which media are durable under what circumstances?—and institutional—what are the constraints on libraries, archives, and museums and their mission to both preserve and provide access to the texts and other materials in their collections? How will the curatorial decisions we make today impact the survival of texts in the future?
Ann Blair is the Carl H. Pforzheimer University Professor and current chair of the History Department at Harvard University. She specializes in early modern European history (1450-1700) and book history (with a special interest in comparisons with non-Western cultures). Her research these days focuses on practices of learning, scholarship, and book-making among humanists of the northern Renaissance. She is the author of The Theater of Nature: Jean Bodin and Renaissance Science (Princeton University Press, 1997) and Too Much To Know: Managing Scholarly Information Before the Modern Age (Yale University Press, 2010). She recently co-edited (with Paul Duguid, Anja-Silvia Goeing, and Anthony Grafton) Information: A Historical Companion (Princeton University Press, 2021), which argues that every historical context grapples with information in various cultural and technical forms. (For more information see infohist.fas.harvard.edu)
Leah Whittington is a Professor of English and Affiliate Faculty in the Department of the Classics at Harvard University. She specializes in early modern English literature and post-classical afterlife of Greco-Roman antiquity. Her research currently focuses on cultural repair, reconstruction, and historical practices of conservation in the long European Renaissance. She is the author of Renaissance Suppliants: Poetry, Antiquity, Reconciliation (Oxford University Press, 2016) and Antiquity Made Whole: Completion and the Classical Past in Renaissance Literary Culture (Johns Hopkins University Pres, forthcoming). She recently wrote a chapter on book deconstruction ("The Mutilated Text") for The Unfinished Book, edited by Deidre Lynch and Alexandra Gillespie (Oxford University Press, 2021). She is also Associate Editor of the I Tatti Renaissance Library at Harvard University Press, focusing on humanist Latin poetry.
or
Lecture Two: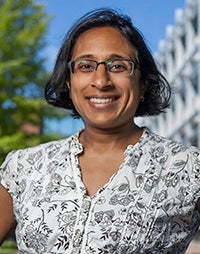 FINALE DOSHI-VELEZ, Gordon McKay Professor of Computer Science, Harvard John A. Paulson School of Engineering and Applied Sciences
Speaking on: "AIs (Artificial Intelligences) for People"
From high stakes settings to everyday, mundane settings, AIs are becoming increasingly commonplace. How can we get the many benefits that these AIs have to offer, while avoiding the pitfalls? In this talk, I'll first briefly describe how modern AIs work, how they can go wrong, and why it can be so challenging to determine when and whether they will go wrong. Then I'll draw on examples from the work in our lab to describe how one can create AIs to be more easily checked -- and ones that will be used properly -- with some intentional design and creativity from the dart. Finally, I'll discuss broader implications of what we might want to be demanding as a society to get beneficial AIs.
Finale Doshi-Velez is the Gordon McKay Professor of Computer Science at the Harvard John A. Paulson School of Engineering and Applied Sciences.
Doshi-Velez's work lies at the intersection of machine learning and healthcare, and she is a co-founder of the Machine Learning for Healthcare conference. She is interested in building tools to help humans make decisions under uncertainty. Her work includes optimizing treatments for various diseases ranging from HIV to depression. Her focus on human-facing machine learning also guides her interests in interpretable machine learning models and regulation around algorithmic explanation.
Doshi-Velez received a Ph.D. in Computer Science from MIT and an M.Sc. in Engineering from Cambridge University as a Marshall Fellow. Prior to joining SEAS, she was postdoc at Harvard Medical School. Doshi-Velez has received an Alfred P. Sloan Research Fellowship, an NSF CiTRaCS postdoctoral fellowship, an NSF CAREER award, an AFOSR Young Investigator award, and the 2021 Anita Borg Early Career Award (BECA) winner. In 2019, she was awarded the Everett Mendelsohn Excellence in Mentoring Award by the Graduate Student Council for her mentorship and support of graduate students.
When they are not working towards creating robust AIs that work well with people, her lab also produces music videos (https://dtak.github.io/bayesonce/).
Faculty Session Breakouts — 11:15 a.m. to 11:45 a.m.
We invite attendees to participate in small group breakout sessions immediately following their selected faculty lecture to discuss the topics and information learned during the session.
Keynote Lecture — 1:00 p.m. to 2:30 p.m.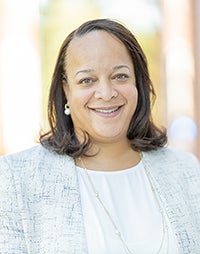 BRIDGET TERRY LONG, Saris Professor of Education and Economics; Dean of the Faculty of Education, Harvard Graduate School of Education
Keynote Address on: "Advancing Educational Opportunity to Fight Inequality"
The effects of inequality permeate every facet of society - exposed further by the repercussions of the COVID pandemic. Dean Long will examine the impacts of inequality and discuss how efforts to advance educational opportunity could address the problems we face.
Dr. Bridget Terry Long, Ph.D. is Dean and Saris Professor of Education and Economics at the Harvard Graduate School of Education (HGSE). A member of the Harvard faculty since 2000, Long is an economist who focuses on educational opportunity and student outcomes. She has led the school through major academic innovations, including a new master's degree program, remote education during AY20-21, and the introduction of a new online degree program. She has also worked to expand HGSE's external engagement and partnerships with school districts.  Long's research focuses on postsecondary access and success, including the role of affordability, academic preparation, and information.  She has investigated the effects of education policy and implemented several experiments to establish the impact of interventions designed to better support students.  In other work, she has researched the effects of postsecondary remediation, instructor quality, and class size on student outcomes. 
Long earned her A.B. in Economics with a Certificate in Afro-American Studies from Princeton University and her Ph.D. in Economics from Harvard University.  A member of the HGSE faculty since 2000, Long served as Academic Dean from 2013 to 2017 and the Faculty Director of the Ed.D. and Ph.D. programs from 2010 to 2013. Since becoming Dean of HGSE in 2018, Long has led the school through the implementation of their redesigned master's program, the pivot to remote education during AY20-21, and the introduction of a new online degree program, along with expanding HGSE's external engagement and partnerships. 
Long is a Research Associate of the National Bureau of Economic Research (NBER) and was elected to the National Academy of Education and the International Academy of Education.  Long served as Chair of National Board for Education Sciences , the advisory panel of the Institute of Education Sciences at the U.S. Department of Education, and served as Chair during her appointment. She is also on the Board of Directors for MDRC, a nonprofit social policy research organization and an affiliate of the Abdul Latif Jameel Poverty Action Lab (J-PAL). 
Long has testified numerous times before U.S. Senate Committees and state governmental bodies, and she was a Visiting Fellow at the Federal Reserve Bank of Boston. She has won numerous research grants, including major awards from the Bill & Melinda Gates Foundation, the U.S. Department of Education, and the National Science Foundation (NSF), and she won the Robert P. Huff Golden Quill Award for excellence in research and published works on student financial assistance. Long was selected to give a Centennial Lecture as part of the 100-year anniversary of the American Education Research Association (AERA).
Accessibility
Harvard University and the Harvard Alumni Association encourage people with disabilities to participate in its programs and activities. Accessibility-related information can be found at accessibility.harvard.edu. If you anticipate needing any type of accommodation or have questions about the access provided, please let us know in advance by calling 617-495-1920 or emailing haa_alumnieducation@harvard.edu.
Community Guidelines
Harvard University Alumni Affairs & Development (AA&D) programs and volunteer opportunities respect the rights, differences, and dignity of others. Those taking part in AA&D activities are expected to demonstrate honesty, integrity, and civility in those activities, and are accountable for their conduct there with University alumni, students, parents, volunteers, employees, and invitees.
Harvard University Alumni Affairs & Development reserves the right to suspend services to and exclude from participation in AA&D programs any person whose inappropriate behavior adversely affects the safety, well-being, and inclusion of community members.