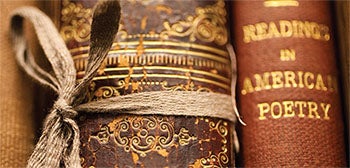 Through the Harvard Library, alumni have access to over 7,500 online journals and e-books. Offered exclusively to Harvard alumni across the University, these resources can be unlocked using your HarvardKey.
Learn more about these exclusive alumni benefits:
Read up. Curious? With your HarvardKey, you have access to a wealth of knowledge. Resources available to alumni through this collaboration include JSTOR, Time, Foreign Affairs, the Journal of the American Medical Association, and the Oxford English Dictionary, among others.
Drop in. In town? You can stop by your favorite Harvard library for a visit. Each library has its own requirements for alumni access, so be sure to call ahead. 
Check out. Local? Some Harvard libraries offer borrowing privileges for alumni. Contact the library of your choice for information on obtaining a Special Borrower card.
Have more questions about electronic resources for alumni or Harvard Library access? Check out the FAQ.