Harvard College Alumni
Annual Giving
Your Gift Makes a Difference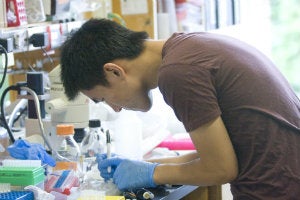 Harvard relies on the generosity of alumni and friends to support our innovative teaching and research. More than 30,000 College alumni give to the University each year, joined by College parents and alumni from the Graduate School of Arts and Sciences. By supporting pioneering initiatives like edX or the important work of House Renewal and the transformative undergraduate experience, our incredible community of donors ensures that Harvard can advance its leadership across all areas of human and scientific discovery.
We hope you will join us by making a contribution today. Donors who give every year will be recognized as 1636 Society Members, and those who make annual leadership gifts of $1,000 or more will be recognized as Associates in the Harvard College Fund's Annual Report of Giving. Reunion gifts are an essential component of the Harvard College Fund, and multi-year pledge payments count toward annual recognition and giving society membership. Donors interested in planned gifts or bequests can contact us for more information.
Thank you for your support of the Harvard community. Your contributions are essential to our future.