Harvard College Alumni
Awards and Scholarships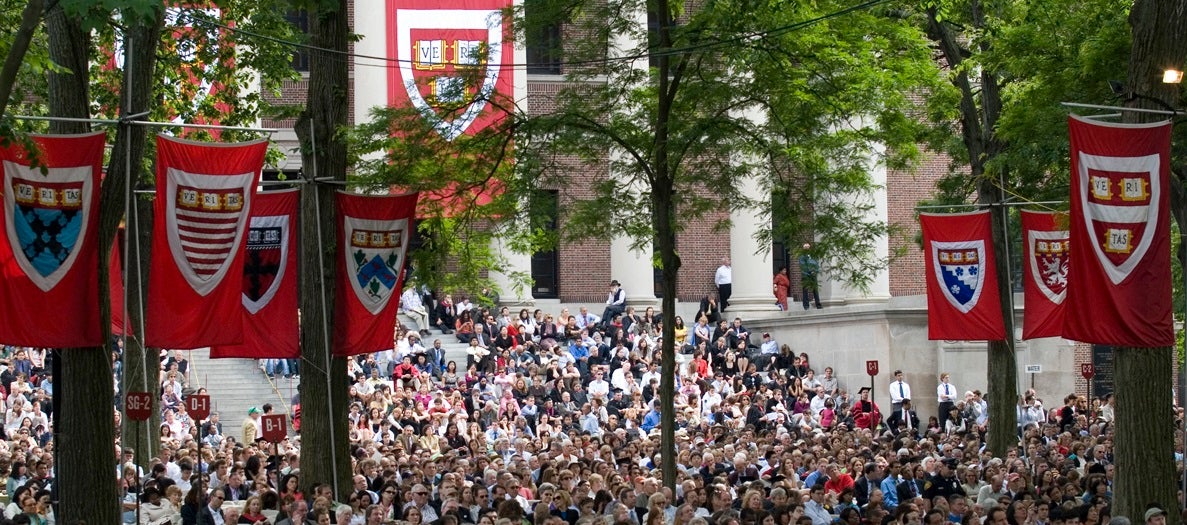 The Harvard Alumni Association oversees the application and nomination process for the three awards and scholarships listed below. To learn more, please visit the page for each program.
The David and Mimi Aloian Memorial Scholarship is an award given to current juniors, with scholarships to be used during senior year, who have made significant contributions, which have positively changed the quality of life for House members. The criteria for the awards reflect the traits valued and embodied by the late David and Mimi Aloian: thoughtful leadership that makes the College an exciting place in which to live and study, with special contributions to the quality of life in the Houses.
---
The Ames Award is given to seniors who have shown heroic character and energy with helping others and whose substantial contributions may not have been acknowledged. This prestigious honor is granted to two individuals, traditionally one man and one woman of the senior class, during the Class Day ceremonies, on the day before Commencement. The goal of this award is to honor two unsung heroes of the Class of 2014.
---
The Harvard-Cambridge Scholarships provide for one year of study at Cambridge University. There are currently four Harvard-Cambridge Scholarships, which are distinct from one another only in the Colleges where respective scholars reside and include the Lionel de Jersey Harvard Scholarship (Emmanuel College), John Eliot Scholarship (Jesus College), Lt. Charles H. Fiske III Scholarship (Trinity College) and Gov. William Shirley Scholarship (Pembroke College). Each of the four scholarships provides placement at the designated college, lodging, and a stipend to cover all maintenance expenses for one year, including transportation and some travel. Recipients are chosen by former winners according to broad criteria.
---
Established in 1992, the Summer Community Service Fellowship (SCSF) program has become a crucial initiative in supporting the development of a new generation of graduates working for the public interest. Through this program, Clubs and Shared Interest Groups (SIGs) have the opportunity to provide a fellowship to a Harvard undergraduate working with a nonprofit host organization in their local community or area.