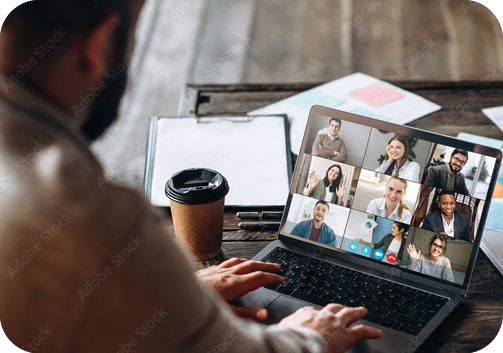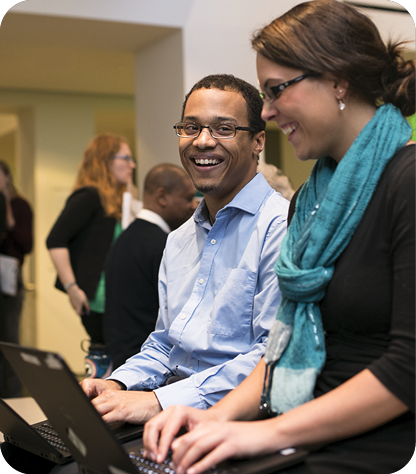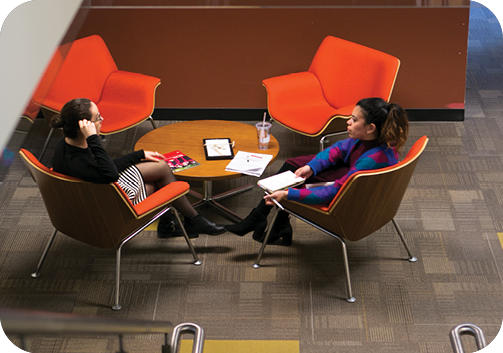 AA&D teams work together
AA&D is part of the Central Administration (CADM) team at Harvard University. CADM supports the overall excellence of Harvard University by understanding and serving the needs of the Corporation, Schools, students, faculty, staff, alumni, and communities.
AA&D is a large organization, but our teams are closely knit. We all work together to inspire and galvanize Harvard's community members around the world. AA&D pursues these objectives through a central organization—comprising the Harvard Alumni Association, Faculty of Arts and Sciences Development, University Development Office, and AA&D Resources—that works in close collaboration with School-based development and alumni relations offices.
---
Harvard Alumni Association (HAA)
The HAA team supports University-wide alumni initiatives and works with all Harvard Schools to increase alumni engagement. We strive to connect alumni to the priorities of the University and empower them to be effective ambassadors for Harvard. The HAA supports a global network of volunteers who organize alumni through Harvard Clubs, Shared Interest Groups, Harvard College alumni classes, and graduate and professional School organizations. The HAA is also the home of the Harvard and Radcliffe College Alumni Programs Office.  
In addition to the many ways in which the HAA supports volunteers and alumni broadly, there is also a unique connection to the Board of Overseers. The HAA manages the Committee to Nominate Overseers and Elected Directors (HAA Nominating Committee), a group responsible for developing and presenting nominees both for the Harvard Board of Overseers and for Elected Directors of the HAA. 
Volunteer Leadership
Clubs and Shared Interest Groups
College Alumni Programs
Alumni Travel Program
Engagement Marketing
University-wide Alumni Engagement & Events
---
Faculty of Arts & Sciences (FAS)
The unique relationship between the University Development Office and FAS fundraising operations stems from a long history in which University fundraising grew out of College fundraising. FAS Development reports jointly to the vice president of AA&D and the FAS dean. As a community, we are deeply committed to the spirit of One Harvard and forge partnerships with colleagues across AA&D, the FAS, and the University. We recognize that achieving our goals requires collaboration and teamwork, and we strive to model behaviors and actions that demonstrate our commitment to the broader Harvard community. 
As a team, we are committed to advancing the vision and priorities of the FAS dean. This includes engaging our global community and generating philanthropic support at all levels for Harvard College; the Graduate School of Arts and Sciences, the only PhD-granting School at the University; and the Harvard John A. Paulson School of Engineering and Applied Sciences.  
FAS Donor Development (major gifts, principal gifts, and gift planning)
Development Planning and Donor Relations
Development Communications
Harvard College Fund
---
University Development Office (UDO)
The UDO team is dedicated to engaging donors who are interested in supporting a wide range of priorities across the University. UDO fundraisers cultivate support for the priorities of the president, provost, and deans—with a special emphasis on opportunities with University-wide impact. Team members within UDO coordinate presidential and provost engagement with donors and support principal, planned, and international solicitation strategies.  
UDO is also a key partner across Harvard, guiding University affiliates, units, and interfaculty initiatives in their philanthropic efforts. We serve as a hub of advancement professionals, convening colleagues University-wide, leveraging collective expertise, and discussing best practices on shared issues. 
International Advancement
UDO Principal Gifts
University Planned Giving
University Donor Relations
Communications & Content Strategy
University Fundraising Priorities & Initiatives
---
AA&D Resources
The AA&D Resource teams provide support to the UDO, FAS, and HAA as well as Schools and units across Harvard to enable their collective work in raising over $1 billion annually and engaging hundreds of thousands of alumni, donors, and volunteers. We are responsible for administering the financial, human, systems, operational, workplace, and philanthropic resources of AA&D, and for maintaining appropriate policies, processes, and procedures related to their stewardship. 
As a team, we are committed to continuous improvement and innovation, so we monitor emerging trends in our industry and we embrace changes that allow AA&D to better serve Harvard and its constituents. 
Advancement Solutions
Alumni & Development Services
Administration & Finance
Creative Services
Events
Research & Prospect Management
HR & Talent Management