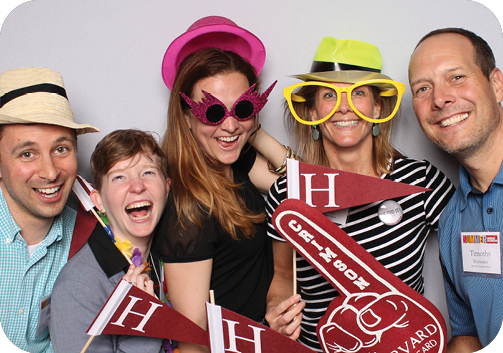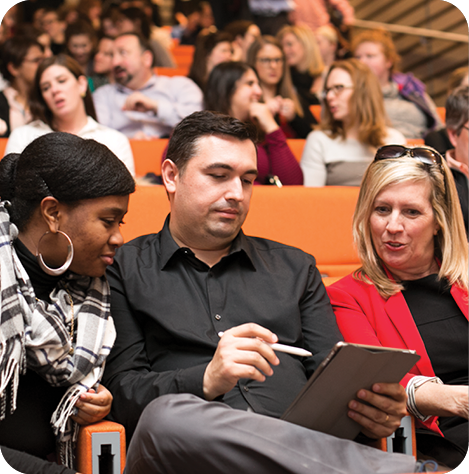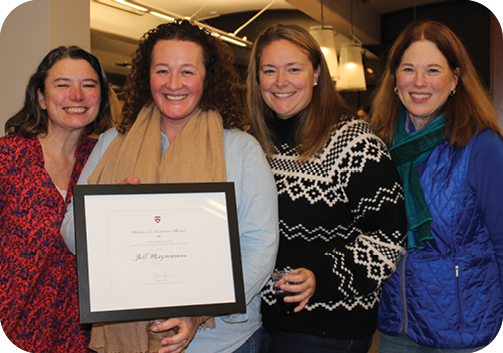 Where business meets personal
From learners and leaders, to runners and readers, to bird watchers, gardeners, knitters, and proud parents (of two- and four-legged children), you'll find more than colleagues at AA&D. Discover a virtual and in-person community complete with annual cookbooks, softball, pets (and pets, and pets) and legendary Halloween parties!
At AA&D, we...
...learn together:
Multifaceted onboarding to help you launch.
Intentional focus on career development ensures you have the resources to thrive.

Robust learning programs devoted to diversity and inclusion, technology proficiency, and developing your professional skills and competencies.
...have fun together: 
Don your scariest, silliest, or most clever costume for HallowAAD (our annual office-wide Halloween celebration).
Dust off those treasured family recipes to share in our annual holiday cookbook, Food Feeds the Soul.
Can't find your favorite top hat or fascinator? Don't worry, we'll teach you how to make one in a pinch—and just in time to celebrate our graduating colleagues at AA&D's pre-Commencement ceremony.
Calling all carb lovers! You will not want to miss AA&D's holiday party, complete with our legendary mashed potato bar.
...recognize each other:
We know a "thank you" or a "great job" can go a long way, and we make it fun and easy to recognize colleagues at all levels.
Through both monthly and annual AA&D staff awards, we love to highlight and celebrate above-and-beyond contributions. 
...work together:
Our DiSC curriculum helps staff across levels, roles, and departments to collaborate and communicate thoughtfully.
We communicate from the top down and bottom up. With weekly all-staff meetings hosted by the VP, continual opportunities to provide staff feedback, a robust department intranet, and our regular AA&D newsletter, you'll never be out of the know.
...are our authentic, whole, messy, talented, fun, interesting, curious selves:
Our flexible work environment will give you the tools to help make work fit in the context of your life—and we know that might look a little different for every role and every person.
If caregiving is part of that balancing act for you, you'll find a community of colleagues and a wealth of resources here.
Got a talent? We would love to have you sing with our AA&D choir or take a few pitches with our (reigning champion) softball team!
Not one for the stage or the field? We have colleagues connecting on good reads, challenging runs, gardening, knitting, bird-watching, whatever adorable things our pets are doing right now, and more.
We believe that our work and our impact are strengthened by the diversity of our team, and that diversity comes in many forms. We welcome the new ideas, perspectives, and insights you will bring because of who you are.
By the way, in addition to all the benefits of being part of AA&D's joyful, thoughtful, and inclusive culture, Harvard has some pretty great employee benefits as well! Comprehensive health care, a generous 401(k) with no need to match, flexible spending accounts for medical and child care, half-off T passes, and so much more are available to all full-time employees.