Welcome to the Harvard Alumni Association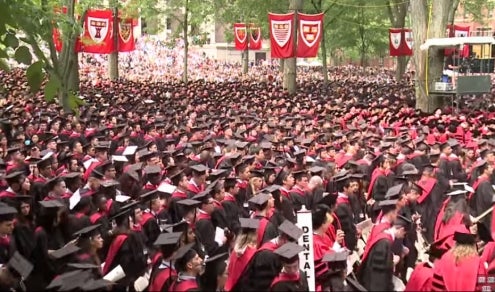 Missed Harvard's 364th Commencement? Want to catch it again? Relive every moment with the live stream.
May 29, 2015

Current president Cynthia Torres AB '80, MBA '84 reflects on her year at the helm of the HAA, while incoming president Paul Choi AB '86, JD '89 looks to the future. Read More

May 28, 2015

Harvard Alumni Association President Cynthia Torres AB '80, MBA '84 announced the results of the annual election of the Harvard Board of Overseers and HAA Elected Directors during the Annual Meeting of the Harvard Alumni Association. Read More

Held in local establishments around the world, Global Networking Night events are designed to provide networking opportunities in a fun, relaxed setting. Global Networking Night is a great opportunity to explore and expand your Harvard Network!