The HAA Crimson Society is the organization of all Harvard College and Radcliffe College alumni/ae starting the year after their 50th Reunion. The HAA Crimson Society Planning Committee plans an annual program inviting all non-reunion alumni/ae back to campus for festivities and programs to foster alumni/ae connections in the years between Harvard's traditional milestone Reunions.
The HAA Crimson Society looks forward to welcoming all post-50th Reunion Harvard and Radcliffe College alumni/ae back to Cambridge May 30-31, 2024!
More information, including the schedule, event details, and pricing, will be updated in the late fall/early winter. If you have any questions, please email us at haa_crimsonsociety@harvard.edu. 
Crimson Society 2024 Speaker Bios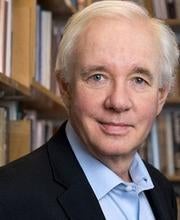 Alexander Keyssar (AB '69, PHD '77) is the Matthew W. Stirling Jr. Professor of History and Social Policy. An historian by training, he has specialized in the exploration of historical problems that have contemporary policy implications. His book, The Right to Vote: The Contested History of Democracy in the United States (2000), was named the best book in U.S. history by both the American Historical Association and the Historical Society; it was also a finalist for the Pulitzer Prize and the Los Angeles Times Book Award. A significantly revised and updated edition of The Right to Vote was published in 2009. His 1986 book, Out of Work: The First Century of Unemployment in Massachusetts, was awarded three scholarly prizes. Keyssar is coauthor of The Way of the Ship: America's Maritime History Reenvisioned, 1600-2000 (2008), and of Inventing America, a text integrating the history of technology and science into the mainstream of American history. In addition, he has co-edited a book series on Comparative and International Working-Class History. In 2004/5, Keyssar chaired the Social Science Research Council's National Research Commission on Voting and Elections, and he writes frequently for the popular press about American politics and history. Keyssar is currently completing a book entitled Why Do We Still Have the Electoral College? It will be published by Harvard U. Press in 2019.
David J. Malan (AB '99, SM '04, PHD '07) is Gordon McKay Professor of the Practice of Computer Science at Harvard University in the School of Engineering and Applied Sciences as well as a Member of the Faculty of Education in the Graduate School of Education. He teaches Computer Science 50, otherwise known as CS50, which is among Harvard University's largest courses, one of Yale University's largest courses, and edX's largest MOOC, with over 5.2M registrants. He also teaches at Harvard Business School, Harvard Law School, Harvard Extension School, and Harvard Summer School. All of his courses are freely available as OpenCourseWare.
He has also spent time with GitHub as a Professor in Residence.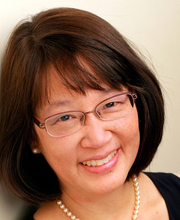 Lisa Wong, MD, (AB '79) is associate co-director, Arts and Humanities Initiative, Harvard Medical School. Dr. Wong is a pediatrician, musician, arts advocate, and author. She is a pediatrician at Milton Pediatric Associates and an assistant clinical professor of pediatrics at Harvard Medical School, where she also co-founded and serves as associate co-director of the Arts and Humanities Initiative. She is past president and a current violinist in the Longwood Symphony Orchestra, the ensemble of Boston's medical community.
Dr. Wong serves on the boards of the Conservatory Lab Charter School, the New England Foundation for the Arts, and A Far Cry, and on the Advisory Board for the Boston Public Schools Arts Expansion Initiative. She previously served on the boards of the Massachusetts Cultural Council, Young Audiences of Massachusetts, and the Boston Landmarks Orchestra. With colleagues throughout the city, she co-founded the Boston Arts Consortium for Health. She continues to work closely with El Sistema-inspired programs for music as social change in Massachusetts.
Dr. Wong earned her bachelor's degree in East Asian studies from Harvard University and graduated from New York University School of Medicine. She received an honorary degree from Wheelock College in 2016. She is married to violinist Lynn Chang and has two grown children. In 2012, she published Scales to Scalpels: Doctors Who Practice the Healing Arts of Music and Medicine in collaboration with writer Robert Viagas.