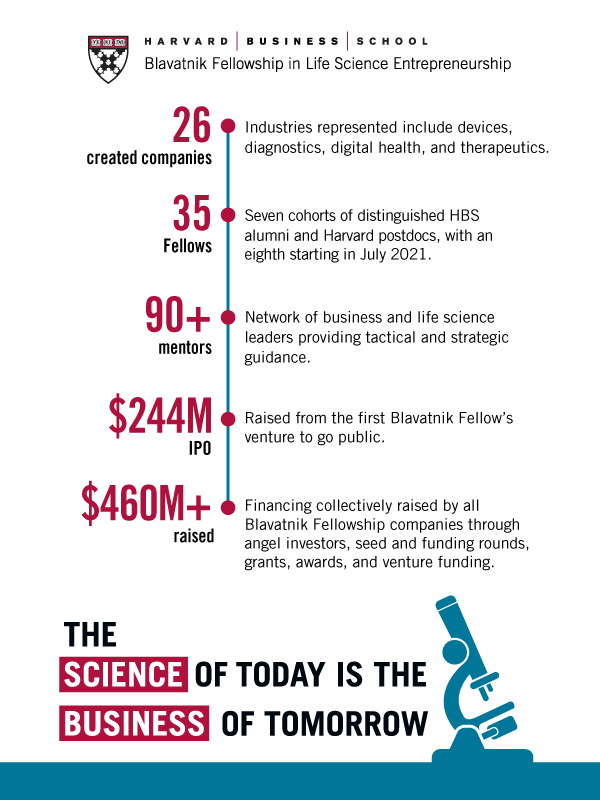 The Blavatnik Fellowship in Life Science Entrepreneurship offers Harvard Business School alumni interested in life sciences and entrepreneurship access to promising technologies and career development opportunities. Through the program, Blavatnik Fellows have the support they need to turn technologies into businesses that can have social and commercial impact.
Learn about the 2021–22 Blavatnik Fellows in Life Science Entrepreneurship
To help Blavatnik Fellows achieve their goals, the fellowship provides both the practical materials for entrepreneurship (time, space, operating capital, and more) with access to strategic resources (mentorship, educational workshops, and fireside chats with leading industry experts) to foster successful enterprise creation.