{ PUBLIC POLICY }
Working Toward a More Just World
Family celebrates the life of Ken Bernstein with a gift to advance criminal justice reform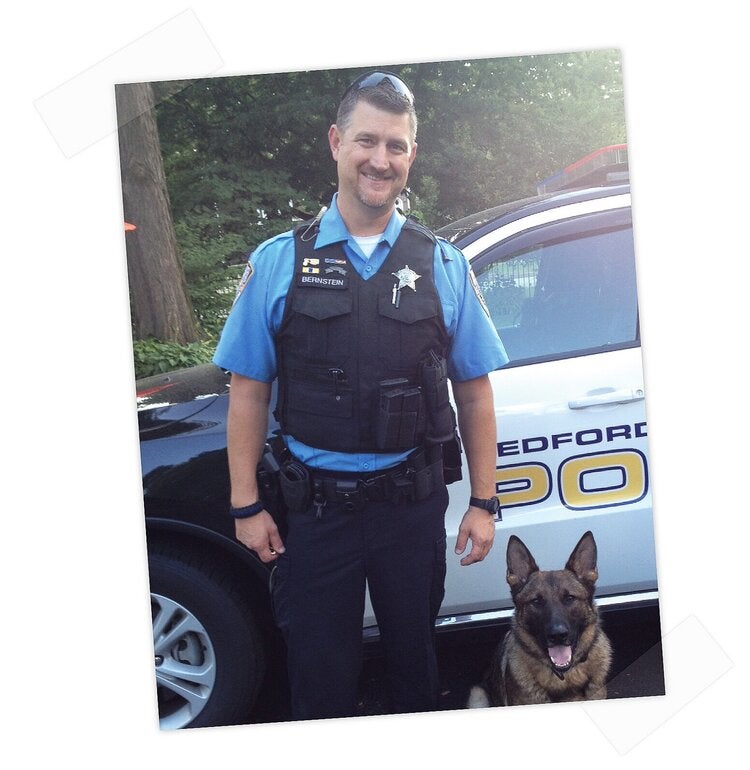 Kenneth "Ken" Macdonald Bernstein was not one to sit back and accept the status quo. "There was always something inside him that wanted to make a difference," his wife, Denise, recalls. It was this determination to serve his community that inspired Ken to enroll in the police academy in his late 30s. When he graduated at the top of his class, he was nearly twice as old as some of his fellow recruits.
Tragically, Ken passed away from cancer in 2015 at the age of 44. His father, Daniel "Dan" Bernstein LLB '62, wanted to honor him in a way that would reflect Ken's desire to make the world a better place. After careful thought, Dan and his wife, Ann, established the Kenneth Macdonald Bernstein Criminal Justice Fund at Harvard Law School (HLS) to support the School's work on criminal justice reform—a cause that the Bernstein family knows Ken would be proud of.
"We're very pleased to be able to make this gift," Dan says, "and we never could have anticipated that it would be as timely as it turned out to be."
Indeed, the Bernsteins' gift comes at a time of intense nationwide protests over the killings of Black Americans by police officers and debates over how to address systemic racism in our society, particularly in the criminal justice system. John F. Manning AB '82, JD '85, Morgan and Helen Chu Dean and Professor of Law at HLS, believes that lawyers and legal scholars are a critical part of these debates. The Bernstein family's generosity, he says, will bolster the School's efforts to address questions of race and justice.
"The Law School has supported, and must always support, research that demonstrates how law, legal processes, and institutional design can set a better path forward," Manning says. "This work helps chart a path forward for urgently needed criminal justice reforms and for equal justice in the settings and systems critical to living safe and full lives."
Faculty and students at HLS are working to provide policymakers, government agencies, and advocates at the local, state, and national levels with the research and analysis needed to enact meaningful reforms in areas such as sentencing and forensic science techniques, often shedding light on racial and ethnic disparities in our criminal justice system. In September, for example, a group of researchers at HLS released a report showing that Black and Latinx people are overrepresented in the Massachusetts criminal system and that they receive longer sentences on average than white people convicted of similar offenses, among other disparities.