HMSC Wild Africa
This is a past trip
Date: -
Trip Type: By Land
Group Size: 10-15 guests
Price: $10,995 per person, double occupancy / $11,945 per person, single occupancy
Activity Level 4: Up for a challenge
Botswana's government has undertaken decades of conservation efforts, resulting in Botswana being the most highly conserved country in Africa. Here one can find massive herds of buffalo, a high density of big cats, and close to 1/3 of the entire elephant population on the continent. In the Khwai Concession, embark on a game drive in search of leopard, lion, giraffe, and wildebeest. Continue to the private Imbabala Concession in Zimbabwe, and watch a large herd of elephant drink from the river as one of Africa's spectacular sunsets plays out behind them. Journey to Zimbabwe's northwest corner, where the mighty Zambezi River forms the border with Zambia. View Victoria Falls, one of the Seven Natural Wonders of the World. Finish in the heart of Zambia's remote and extensive South Luangwa National Park, where a myriad of bird and wildlife awaits, with vast herds of plains game and the predators that follow.
Schedule by Day
May 20: Depart U.S.
May 21: Arrive Johannesburg, South Africa
May 22-24: Khwai Concession
May 25-27: Imbabala Concession
May 28: Livingstone (Victoria Falls)
May 29-Jun 1: South Luangwa National Park
Jun 2: Depart Mfuwe to Lusaka, where you connect with commercial flight to Johannesburg
Jun 3: Arrive home
Pricing
$10,995 per person, double occupancy / $11,945 per person, single occupancy
Please note that the listed price includes seven internal program flights: May 22 commercial flight from Johannesburg to Maun & charter flight from Maun to Khwai; May 25 charter flight from Khwai to Kasane; May 29 scheduled flights from Livingstone to Lusaka & Lusaka to Mfuwe; June 2 scheduled flight from Mfuwe to Lusaka & commercial flight from Lusaka to Johannesburg
Accommodations
One night at AtholPlace Hotel in Johannesburg, South Africa
Three nights at the Mobile Tented Camp, Khwai Concession, Botswana
Three nights at Imbabala Zambezi Safari Lodge, Imbabala Concession, Zimbabwe
One night at Thorntree River Lodge, Livingstone, Zambia
Four nights at the Mfuwe Lodge, South Luangwa National Park, Zambia
What to Expect
Activity Level 4: Up for a challenge
This safari itinerary includes a number of game drives that last for 3-4 hours in the early mornings and late afternoons, making for long but rewarding days with dinners not starting until 8pm. Game drives are conducted in open-air 4x4 vehicles requiring an 18" step up to get into them, and drives can be bumpy and dusty as they are on off-road paths. The mobile camp in Khwai Reserve consists of sleeping on cots and washing using a bucket shower and canvas basin, with no electricity. Several flights are in smaller aircraft, requiring boarding by stairs as opposed to a jet way. The visit to Victoria Falls requires walking two miles on paved and potentially slick paths to see all viewpoints; a shorter path can be taken without seeing all viewpoints. Bush walks offered over uneven terrain for approximately one hour.
Study Leader(s)
College Fellow in Human Evolutionary Biology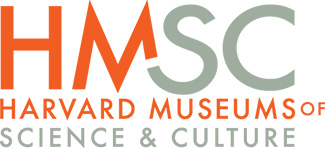 For More Information
Please email haatravels@harvard.edu or call our office at 800-422-1636 or 617-496-0806 .