HMSC Silk Road Odyssey: The Five 'Stans
Date: -
Trip Type: By Land
Group Size: 12-30 guests
Price: Starting from $8,695 per person double occupancy
Activity Level 4: Up for a challenge
Trace the path of the great camel caravans along the ancient Silk Road, admiring the vaulted portals of the mosques and madrassas, their domes cloaked in sky-blue ceramic tiles. Explore five UNESCO World Heritage sites, including the historic Old Towns of the fabled Uzbek oases, Samarkand, Bukhara, and Khiva. Wander the fabulous bazaars and step into the past on the streets of Silk Road trade centers crowned with complex Persian architecture.
Schedule by Day
Apr 26: Depart U.S.
Apr 27: Arrive Almaty, Kazakhstan
Apr 28: Almaty
Apr 29: Almaty
Apr 30: Almaty / Bishkek, Kyrgyzstan
May 1: Bishkek
May 2: Bishkek / Tashkent, Uzbekistan
May 3: Tashkent
May 4: Tashkent / Khujand, Tajikistan
May 5: Khujand / Samarkand, Uzbekistan
May 6: Samarkand
May 7: Samarkand / Bukhara
May 8: Bukhara
May 9: Bukhara
May 10: Bukhara / Khiva
May 11: Khiva
May 12: Khiva / Dashoguz, Turkmenistan / Ashgabat
May 13: Ashgabat
May 14: Depart Ashgabat
Pricing
$8,695 per person double occupancy
$10,040 single occupancy
Accommodations
Three nights at the Hotel Intercontinental Almaty
Two nights at the Hyatt Regency Bishkek
Two nights at the Lotte City Hotel Tashkent Palace
One night at the Hotel Khujand Grand in Khujand
Two nights at the Grand Samarkand Superior hotel
Three nights at the Hotel Devon in Bukhara
Two nights at the Hotel Asia Khiva
Two nights at the Hotel Oguzkent in Ashgabat
What to Expect
Activity Level 4: Up for a challenge
This trip is rated as rigorous touring due to the substantial distances covered, the length of some bus rides, the extensive walking and stair climbing required, and the overall shortcomings of the tourism infrastructure. The itinerary features a significant amount of touring on foot. Many streets are made of packed dirt, and some attractions are only accessible via steep staircases with tall uneven steps. Some other sites and hotels may not offer elevators. Border crossings may require crossing a relatively long distance by foot while managing your own bags—up to about a half-mile. Bags may need to be carried during these crossings, rather than rolled, as the road/sidewalk surface is not always paved or smooth. To fully enjoy this adventure, travelers must be able to walk at least two miles a day; flexibility and a willingness to accept local standards of amenities and services are highly recommended as well. It is important to keep in mind that the countries of Central Asia are, in general, not up to the standards North American travelers expect. Services are improving in the region; nevertheless, you may encounter problems with plumbing, bureaucratic service, road conditions, unpaved sidewalks, uneven surfaces and steps, variety of locally available foods, and availability and quality of public restrooms. In true expedition style, some delays or changes in the itinerary are likely.
Study Leader(s)
Executive Director of the Davis Center and Lecturer on Government at Harvard University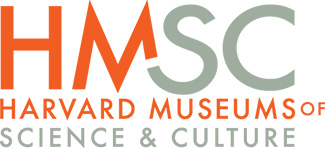 For More Information
Please email haatravels@harvard.edu or call our office at 800-422-1636 or 617-496-0806 .