HBS New Year's Galápagos on Origin
Ring in the New Year and a new decade on a comprehensive itinerary to the most spectacular outer islands of the Galápagos aboard the 20-passenger premium-class yacht, the 142-foot Origin. The Galápagos Islands are a paradise of diverse landscapes and an amazing array of wildlife species. Most of the animals have never learned fear of humans, enabling astonishing up-close encounters. With pristine beaches, plentiful sea turtles, playful sea lions, and rocky reefs, the Galápagos offers unforgettable snorkeling and swimming experiences.
Trip Highlights
Enjoy two guided shore excursions per day, led by an expert naturalist guide to experience the islands' birds, reptiles, plants, and volcanic formations
Venture out in a kayak or meander along stretches of secluded beaches, swim with playful sea lions, or snorkel among penguins and sea turtles
Get up close to the shore life on Zodiac rides through mangroves and along the cliffs.
Schedule by Day
December 28: Depart U.S. / Guayaquil
December 29: Guayaquil / San Cristobal
December 30: Genovesa (Tower) Island
December 31: Las Bachas and Cerro Dragón
January 1: Fernandina Island and Isabela Island
January 2: Elisabeth Bay and Tagus Cove
January 3: Port Egas and Rábida Island
January 4: Santa Cruz (Charles Darwin Research Station)/Highlands
January 5: San Cristobal / Guayaquil*
January 6: Guayaquil / U.S.
*Please note, depending on your return flight schedule, you may depart for flights back to the U.S. late evening on January 5 or early morning or early afternoon January 6
Pricing
Per person double occupancy: $13,475
Per person single occupancy: $21,775
Accommodations
7 nights aboard the M/V Origin
2 nights at the Hilton Colón Guayaquil
Extension
Optional Post-Extension: Machu Picchu
January 6-12, 2020
Pricing: To be announced
Discover the breathtaking Lost City of the Inca, Machu Picchu. Fly from Lima to Cusco, the capital city of the Inca Empire. From Cusco, transfer to the lovely town of Yucay in Urubamba Valley. Visit the Pisac market plus the weaving and the llama, alpaca and vicuña center of Awanacancha. Along the way, explore the massive fortress of Sacsayhuamán among other Incan sites. Overnight in Yucay, which is located at a lower elevation, to allow for an easier acclimatization. The next day, take a dramatic train ride through the Urubamba Valley to the enchanting and mystical site of Machu Picchu. On the return, spend two nights in Cusco and absorb a colorful mix of past and present. This seven-day post-tour extension includes deluxe and first class accommodations, all excursions entrance fees; train ticket; six breakfasts, four lunches, and two dinners; air transportation from Lima to Cusco and back; airport taxes; airport-to-hotel transfers; and the services of a Peruvian guide. Accommodations include the Wyndham Costa del Sol in Lima, the Sol y Luna Lodge & Spa in the Urubama Valley, Machu Picchu Pueblo hotel in Machu Picchu and the JW Marriott El Convento Cusco Hotel in Cusco. Airfare from Guayaquil to Lima is not included. Additional information and itinerary will be sent to confirmed travelers.

What to Expect
Activity Level 3: A little more to it
My walking shoes are laced up tight and I'm ready to keep up with my travel companions. I look forward to getting to know them on the drives and/or flights we'll take between cities. I enjoy getting around in Zodiac rafts and 4x4 vehicles for short durations. A little mental and physical stimulation will do me good!
Study Leader(s)
Edwin M. Lerner II Professor of Biological Sciences; Affiliate of the Department of Organismic and Evolutionary Biology; Chair of the Department of Human Evolutionary Biology
Mode of Travel
The Origin is a Premium Class Vessel whose understated luxury redefines the nature of cruise travel. With a maximum capacity of only 20 guests, the MV Origin offers an opportunity to explore the Galápagos Islands in exclusive style.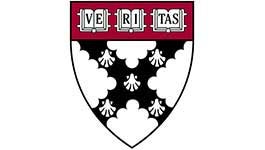 For More Information
Please email haatravels@harvard.edu or call our office at 800-422-1636 or 617-496-0806 .