HMSC Mongolia: Land of the Blue Sky
This is a past trip
Date: -
Trip Type: By Land
Group Size: 10–15 guests
Price: $7,995 per person double occupancy / $9,550 single occupancy
Activity Level 4: Up for a challenge
One of the most sparsely populated countries in the world, Mongolia retains its awe-inspiring natural beauty along with its well-preserved nomadic culture. Featuring magnificent natural wonders such as the Gobi Desert, and historical highlights such as the ruins of Karakorum, the 13th-century capital of the Mongol Empire, this trip offers a special opportunity to travel back in time to the land of Genghis Khan and hospitable nomads. Discover Mongolia's amazing scenery, endemic wildlife, ancient history, and cultural traditions on this adventure-packed journey.
Schedule by Day
Jun 2: Depart U.S.
Jun 3: Arrive Ulaanbaatar, Mongolia
Jun 4: Ulaanbaatar
Jun 5: Hustain Nuruu / Kharakhorum
Jun 6: Kharakhorum
Jun 7: Shankh, Kultegen and Khar Balgas
Jun 8: Ongiin Monastery
Jun 9: Hongoryn Els Sand Dunes
Jun 10: Hongoryn Els / Three Camel Lodge
Jun 11: Yol Valley National Park
Jun 12: Havsgait Valley / Flaming Cliffs
Jun 13: Ulaanbaatar
Jun 14: Departure
Pricing
$7,995 per person double occupancy / $9,550 single occupancy
Accommodations
Three nights at the Shangri-La Hotel in Ulaanbaatar
Five nights at a Ger Camp
Three nights at Three Camel Lodge in the Gobi Desert
What to Expect
Activity Level 4: Up for a challenge
This moderately active trip includes overland drives of two to four hours on dirt roads similar to mule trails. To make the ride as comfortable as possible, we use Toyota Land Cruisers in the countryside. During the trip, you will stay in local ger camps, the felt and canvas tents with latticed walls that are the traditional homes of nomadic Mongolian herdsmen. The beds are comfortable and clean, with mattresses on elevated wooden frames. Your meals, which consist of three- to four-course menus, are served in the camp dining room. The western-style shower and toilet facilities are typically located in a central building near the gers. At some local camps, travelers have the option to upgrade to a ger with ensuite facilities. Visits to museums, monasteries, and other attractions require standing or walking for up to two hours. Also expect to walk on uneven and rocky surfaces while exploring the Gobi and central Mongolia. It is a good idea to dress in layers, as temperatures can fluctuate between the mid-40s and mid-70s °F, with the possibility of rain. A comfortable and sturdy pair of walking shoes with good grip is recommended for this trip. More demanding activities, such as horse and camel rides, are optional.
Study Leader(s)
Lecturer on Organismic and Evolutionary Biology, Assistant Head Tutor, and Associate of Population Genetics in the Museum of Comparative Zoology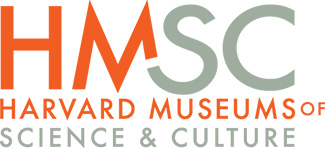 For More Information
Please email haatravels@harvard.edu or call our office at 800-422-1636 or 617-496-0806 .