HMSC Discover Ethiopia
Date: -
Trip Type: By Land
Group Size: Up to 14 guests
Price: $9,995 per person double occupancy / $11,685 single occupancy

Activity Level 4: Up for a challenge
More information coming soon.
Discover Ethiopia, a country of striking natural beauty and rich history. Begin in Addis Ababa with a briefing at the U.S. Embassy. Fly north to the majestic Blue Nile and watch the waters plunge down towering cliffs at Tis Issat Falls. Walk among gelada baboons in the breathtaking Simien Mountains. Visit Gondar, Ethiopia's 17th-century capital, and Axum, the center of the legendary empire of the Queen of Sheba. Marvel at the rock-hewn churches in Lalibela, then travel to the southern Omo region, where more than two dozen indigenous tribes have lived isolated from the outside world for millennia.
Schedule by Day
Oct 11: Depart the U.S. for Ethiopia
Oct 12: Arrive in Addis Ababa, Ethiopia
Oct 13: Addis Ababa
Oct 14: Lake Tana
Oct 15: Gondar
Oct 16: Gondar
Oct 17: Axum
Oct 18: Axum
Oct 19: Lalibela
Oct 20: Lalibela
Oct 21: Awassa
Oct 22: Arba Minch
Oct 23: Arba Minch
Oct 24: Turmi
Oct 25: Turmi
Oct 26: Jinka
Oct 27: Return to Addis and direct flight home (Day room in Addis)
Oct 28: Arrive home
Pricing
$9,995 per person double occupancy / $11,685 single occupancy
Accommodations
Three nights at the Hyatt Regency Addis Ababa
One night at the Kuriftu Resort and Spa at Lake Tana
Two nights at Goha Hotel in Gondar
Two nights at Sabean Hotel in Axum
Two nights at Maribela Hotel in Lalibela
One night at Haile Resort in Awassa
Two nights at Haile Resort in Arba Minch
Two nights at Buska Lodge in Turmi
One night at Eco-Omo Lodge in Jinka
What to Expect
Activity Level 4: Up for a challenge
Please keep in mind this is a physically active and challenging trip. Please be prepared for walking 1-2 miles per day over paths that can be uneven, rocky and occasionally with uneven and/or narrow stairs without handrails. During the trip there are five domestic flights which may require early morning departures and climbing stairs to the aircraft with your carry-on luggage unassisted. During the trip, balance and mobility are important as is the ability to climb in and out of vehicles (vans, 4-wheel drive, etc.) and boats. Although we have selected one of the best times of year to visit Ethiopia as you get closer to the Equator in the south the heat may be a challenge for some. Also note, on occasion, Western style toilets may not be available and bush stops may be required.
Study Leader(s)
Director of the Harvard Forest; Senior Lecturer on Biology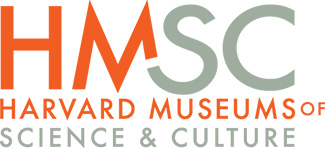 For More Information
Please email haatravels@harvard.edu or call our office at 800-422-1636 or 617-496-0806.